Ace Mirage
For many new companies in this industry, it is one of the essential components, innovation. For Wazdan too, this is paramount and they try to develop new and simple solutions to existing problems. The online casino industry is dominated by a few larger companies and in recent years there have been many small companies that also get involved. To achieve this, Wazdan has developed an intuitive online software platform which provides the user with several excellent extras. This online software platform calls itself Ace Mirage, and this platform provides users with several features that the market is demanding today. One of the biggest pluses is the fact that the platform has been developed with the latest HTML5 technology, this ensures that the software is flexible and can be applied in many ways. A good example is, for example, the fact that the software is also accessible via cell phones, which is obviously a great advantage for any casino operator. When your games are mobile playable, the reach and play time of customers becomes significantly better. HTML5 also gives access to download mode and instant play mode, for example.
Safe and fair
It is a priority for Wazdan that players who play through their platform are always sure that their data is safe, and they are treated fairly. To make sure that these players can be sure that this is the case, Wazdan has obtained its license in Malta, the Malta Gaming Authority is known as one of the bigger and respected names in the field of online casino games. Wazdan has also obtained certifications from the NMi and the IDQ, both independent testers who check the software for security and fairness. In this way, Wazdan ensures that players are assured of a good experience, and everything is fair.
Wide range of games developed by Wazdan
Currently Wazdan has 56 online games, these games are part of the online platform and give the operators a large number of games to offer in their casinos. There are of course more games to be added by the operators but also with the included games from Wazdan a large part of the players will be more than satisfied. These games divide between the different categories within the online casino games, for example you will find poker, blackjack, roulette and slot machine games.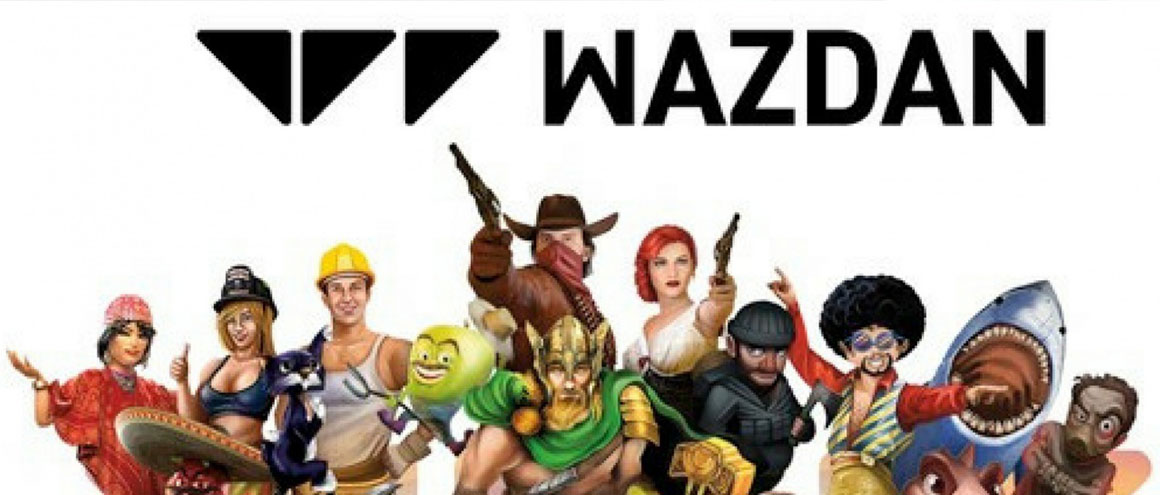 Wazdan
Ultimate gaming experience
These games are developed by Wazdan with a view to both user friendliness and excellent graphics. The games look good and generally work well, this ensures that the games are easy to play and also fun to watch. Many of these games reflect Wazdan's innovation and you'll notice this in unique gameplay features that you wouldn't have otherwise. This also provides a fun twist on many familiar games, making the games somewhat new and exciting even for the experienced player.
Good licenses and a wide selection
It is clear that Wazdan is one of the bigger contenders to break into the crowded online casino market. To do this it is important to come up with something unique, something that makes your company stand out from the rest. Wazdan does this extremely well by providing its online software platform with games. This provides a simple and quick way for operators to get their casino up and running and this can also be an excellent extra for the bigger names to offer many games.
Play Wazdan at: TonyBet
No Dutch license
Read review
Always a unique game offer
The 56 games Wazdan provides only make it more attractive as they are many different games, often containing unique elements. When you summarize all these reasons it is not surprising to see that Wazdan has become a great success within the online casino industry.