Spinomenal has been around for quite some time now as a software provider for the online casino sector and that shows in the wide range of possibilities this provider has to offer. Meanwhile, the portfolio consists of more than 100 super new HTML5 slots, which you can play anywhere and anytime with the assurance of optimal security.
Basically, Spinomenal focuses exclusively on online slots, because that is what they are very good at. We offer you a sneak peek into what Spinomenal has to offer as a software provider.
Spinomenal Review
It is the strategy that will determine the success of many software providers. Are they going to release full slots right away or are they going to opt for quality and patience? That's not to say that one precludes the other, by the way, but Spinomenal has chosen to grow quickly. After its founding in 2014, they made strategic alliances with major platform providers, so Spinomenal's games can now be found virtually everywhere. The main platform in this is EveryMatrix, which has an entry at almost every respected online casino. As a provider they are also cross-platform oriented, i.e. offering mobile and desktop games. In addition to its activities at the well-known online casinos, Spinomenal has also chosen a new direction for some time now, namely that of social gaming, also known as playing for fun.
More about the slots
When looking at the slots, it is clearly visible that a high graphical standard is chosen in each slot, say just below the high-end market of the online casino industry. Almost every slot features the autoplay software, which makes things a lot easier for you as a player. This feature gives you the chance to play between 5x and 99x in a row on autoplay. Of course you can set your own limits in terms of the minimum profit you want to make, your maximum loss or the fluctuation of your balance. In this way, despite the autoplay, you are still in control of the outcome.
The Return To Player (RTP) at Spinomenal slots can vary greatly. For example, the highest RTP in a slot is set at 97.2%, while you may also find slots with an RTP of only 93%. Therefore, before you start playing, it is wise to take a good look at the known RTP of the game. Especially when you want to increase your chances of winning something. By the way, an RTP of 97% does not always mean that you will win and you can sometimes get a higher profit out of a low RTP.

Spinning Lights is a new game from Spinomenal
The Spinomenal portfolio
Spinomenal already has an impressive range of slots with various themes. Themes such as Vikings, Gangsters, Sports, Animals and Myths & Legends are very well represented.
We have examined some slots in particular for you:
Gangster's slot: Reminiscent of the movie trilogy of The Godfather. It has 9 Winlines and 5 reels
Peony Ladies: An Oriental slot with the beauty of Asia and a high RTP to play.
Forbidden slot: The slot is not really forbidden, but the forbidden fruits are here
Egyptian Rebirth: The traditional Egyptian theme is brought back in a very nice way.
Demi Gods 2: A Greek theme with fun gameplay and lots of extras, options & features
But it doesn't stop there, because also Viking & Gods 2, Demi Gods 2 The Expented Edition and 4 Horsemen are just some names with a unique gameplay and beautiful graphics. With over 100 HTML5 games, Spinomenal is definitely a name to keep an eye on. The slots always surprise and the gameplay does not disappoint.
Less focused on table games
Much less does Spinomenal focus on table games. There is only one blackjack variant at Spinomenal and a handful of lottery games to finish it off. Thus, you do not choose Spinomenal for the regular table games, but purely for the slots. By the way, you can also find Spinomenal with an interesting offer on social gaming platforms such as Facebook.
The Demi Gods II slot has a Greek theme and lots of extras, options and features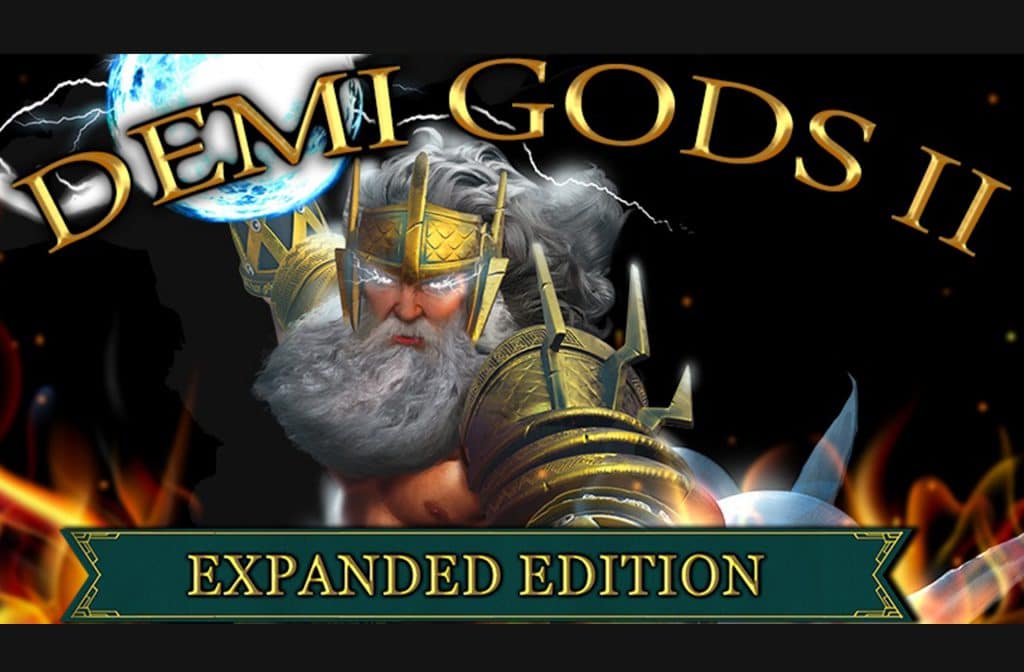 Spinomenal's 4 Horsemen slot has a unique gameplay and beautiful graphics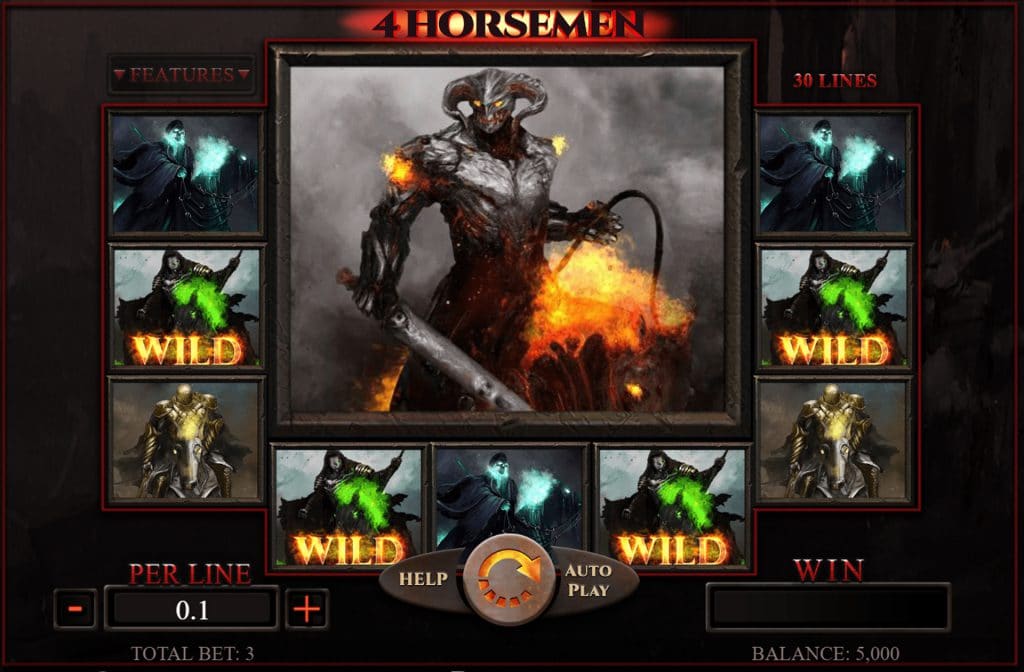 Vikings & Gods 2 from Spinomenal will surprise you with its gameplay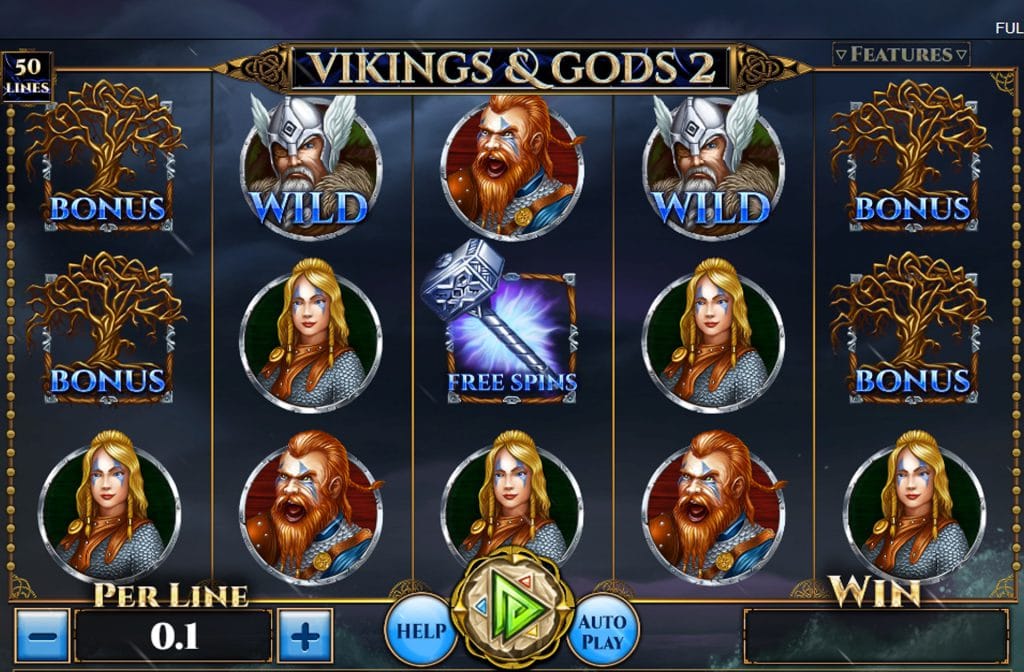 Our verdict on Spinomenal
For those who haven't figured it out yet, Spinomenal is an already well-known and good name in the online casino industry. They have a large portfolio of unique themed slots. In addition, you can play for above average RTP's and through the HTML5 software you can now play anywhere, anytime. With Spinomenal's wide reach, it is only a matter of time before you, as an online slots enthusiast, run into a Spinomenal production as well.