Games from Pragmatic Play
Pragmatic Play is one of these young companies. By putting their team together from young and hard-working products, they make sure that they put out an excellent product with each release. Many of the developers and artists working on the products already have a lot of experience and know what they need to do to make their products successful.
Especially in the ever-changing industry of online games, it is important to keep innovation at the forefront and by employing a young yet experienced team, the company assures itself of this.
Pragmatic Play's focus is on releasing many games, all of which set themselves apart from traditional online casino games.
The company is currently based in Malta, one of the typical places for online and offline casinos. As a result, they are always well aware of new trends and developments within the market and are able to respond appropriately.
The Pragmatic Play software
As mentioned earlier, Pragmatic Play is all about the games. The developers focus mainly on HTML5 and Java software development, this is one of the emerging trends in online casinos making the games playable on many cell phones as well. This is important so that the company has a wide reach, and players can enjoy their favorite games on the go.
By opting for the aforementioned methods of development, Pragmatic Play not only ensures that the games are playable on many different devices, but also that the games work extremely well on all of these platforms. Anyone who has experience with digital games knows how important it is that the game works properly, even if the game is as beautiful and fun as it is, if the game doesn't work properly it is usually unplayable.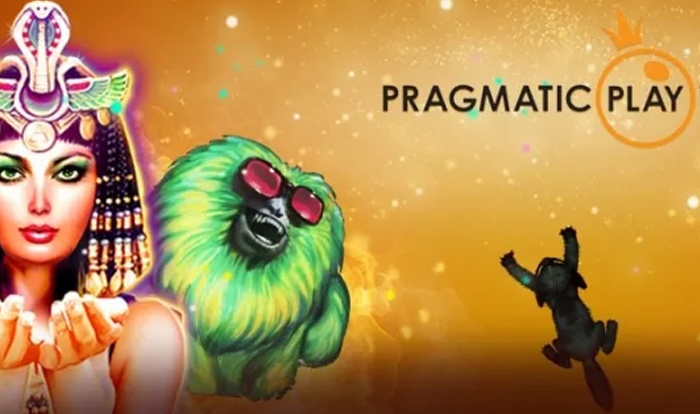 Pragmatic Play
Benefits for casino operators
For casino operators, the company has also developed some special features, for example, many of Pragmatic Play's products have an integrated game manager. This allows operators to adjust the games as needed and add bonus features such as free spins. This is very important to the operators and this ensures that the games will be seen on many platforms. Also, the integration is easy and it can all be done quickly.
The games from Pragmatic Play
Pragmatic Play's current repertoire amounts to around 150 games, this is already a good number and this number is only growing. The company's games all fall within some well-known categories within online casino games, for example you will find video poker, video slot games and card games such as baccarat and blackjack.
Pragmatic Play's video slot games stand out mainly for their unique and fun bonus features. By adding these to its games, they create unique games that players can have a lot of fun with. This is where the team behind the company with its experience in online game development comes in.
Young but successful
Pragmatic Play is a success story when it comes to online casino games, the company is young but already has an impressive portfolio in terms of games. This portfolio is constantly being expanded, which can only be a good thing. Every production of the company brings something new and this is also to be expected for their future releases. The games are graphically good and perform well on the remaining aspects as well.
To sum up, Pragmatic Play is a young company, but the age of the company does not mean that they are inexperienced. The impressive team ensures that this company has a good future ahead of it, which is good news for the online casino world. The fun games are recommended for every player and remain fun for hours.