Good casinos take customer friendliness very seriously and therefore offer their customers a variety of payment options. Since online casinos often operate in multiple countries they often have transaction options that can be performed in almost all countries.
One of the most widely used and secure payment options at online casinos is the credit card. Credit cards are cards that allow you to make purchases and only have to pay for them after a certain period of time. So, in effect, it is a kind of personal loan that you apply for as a user.
What is Visa?
Visa International is a global cooperative and primarily provides financial products, services and systems. They are best known for their credit card services. You've probably seen the name Visa come up when you visit an online casino. With a Visa credit card you can pay at more than 27 million acceptance points worldwide. Checkout of your purchase is done by keying in your PIN or by signing.
Types of Visa cards
The company is part of International Card Services (ICS). Visa is not one particular card, as ICS offers several types of Visa cards. The standard card is the most widely used Visa card worldwide.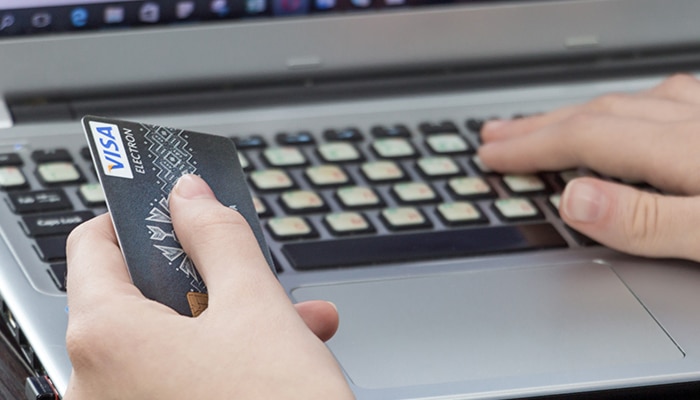 Visa is secure and reliable for online deposits
In addition, Visa has other cards:
Visa World Card Gold – among other things, a higher spending limit, extra insurance
Visa World Card Platinum – higher spending limit, extra insurances and services.
Visa World Panda Card – collaboration with the World Wildlife Fund
Visa World Card Photo – possibility to place your own photo on the card.
They have also partnered with other non-financial institutions and developed special cards with them, such as the ANWB Visa Card and the OHRA Visa Card, These cards usually offer additional and complementary benefits such as discounts on insurance.
Take a look at the website to see the entire range of credit cards. Per credit card you can see exactly what, for example, the spending limit is and what the additional conditions are.
Deposit money to game account with Visa
At almost all major casinos you can make payments with your Visa Card. If you want to register at a new casino we recommend you to always check which payment options are offered together with which casino bonus. If you have a registered gaming account then you can deposit amounts into your gaming account using your Visa Card. First log into your account and then go to the casino's payment menu. Here you can choose credit cards under the payment options.
You will then usually see a list of credit cards accepted by the casino. From these options choose Visa. Next you will need to enter certain card information, such as your credit card number and any expiration date. You may also need to fill in your name. Next, you will fill in the CVC code that you can find on the back of your card. Next, choose the amount you want deposited into your gaming account.
Pay close attention to the spending limit of your credit card. Once you have selected an amount and confirmed the payment, your purchased credit will be deposited directly into your gaming account and you can start playing.
Advantages of Visa
A Visa Card of course has many advantages which you as a customer can benefit from. First of all, Visa is accepted worldwide. So paying for a purchase while on vacation abroad is a piece of cake. Most purchases you make with a Visa World Card are also automatically insured against things like loss or theft. It is also possible to get additional travel insurance for free.
Strengths
You can use Visa at almost any online casino
Spread refund is an option
Worldwide acceptance
Very fast processing
Insight in your payments at all times
Faster than a bank transfer
A very nice app
Negative points
High interest penalties if you don't pay back on time
Risk of spending more than you can actually afford to spend
Beware! Borrowing money costs money.