Barbut
The Holland Casino in Venlo offers the table game Barbut. Nowadays you can also find the game at other establishments, such as in Amsterdam.
Barbut is a game with dice where you can bet on a red or yellow surface. In this article you will learn how to play Barbut and everything will be explained in detail.
Game explanation Barbut
The dice game Barbut is most similar to Craps, one of the most popular American casino games in which players bet on the outcome of the number of pips of two dice. In Barbut, you bet whether "red" or "yellow" wins. Red or yellow means a particular combination of the dice.
There are two betting options:
1) A bet in the red area with the winning combinations 1-1 / 2-2 / 4-4 / 1-2
2) A bet in the yellow area with the winning combinations 3-3 / 5-5 / 6-6 / 5-6
It may happen that the outcome is not shown in the red or yellow area. This means that the roll is declared invalid and all bets then stand. No win and no loss.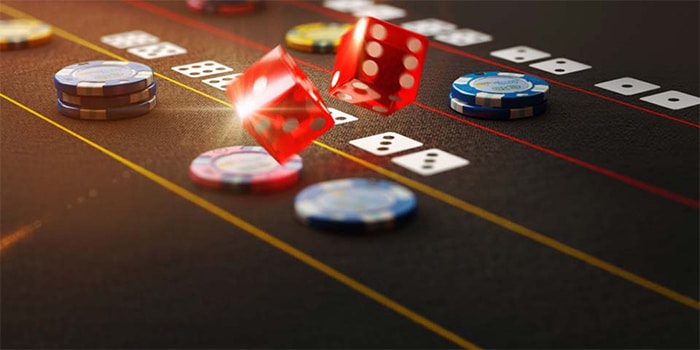 Barbut is a popular dice game (source: Holland Casino)
Payouts at Barbut
The payouts are not very spectacular in the game of Barbut at Holland Casino. If a combination is rolled that is shown in one of the red or yellow boxes and you have bet on one of these boxes you win.
The first player rolls both dice until a winning combination is rolled. As long as no combination has been thrown from the red or yellow area, the player throws both dice again and the bets remain.
Should the dice show a combination of 1-1 or 6-6, you will receive one and a half times your bet, or a 1:2 payout. This is at the same time where the Holland Casino draws its house advantage from. Doing a quick calculation you end up with a house edge of 4.76%.
See below an overview:
Is 1-1 or 6-6 rolled you receive 1 against 2
The outcomes 1-2, 2-2 and 4-4 pay 1 to 1
The outcomes 3-3, 5-5, and 5-6 pay 1 to 1
All other outcomes offer a "Push" (bet remains in place)
How did Barbut come about?
Barbut, also called Barbudi or Barbotte, has its origins from the Middle East. In Holland Casino Venlo, they invented a casino variant for players. There was mainly great demand for this game among the German visitors.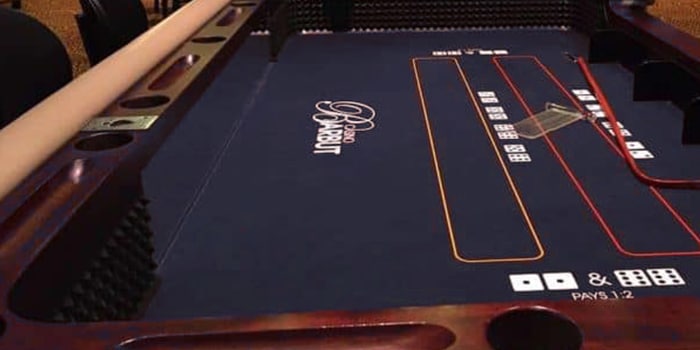 The gaming table of Barbut
German visitors get the ball rolling
Due to the high demand from regular visitors from Germany, the Barbut was basically created. A lot of German visitors can be found at the Holland Casino in Venlo. Not surprising since they are so close to the border. Therefore, this establishment itself started to come up with new game concepts. Since December 15, 2016, you can play Barbut at the Holland Casino in Venlo.
Conclusion
GamblingID.com has looked at whether the dice game Barbut is interesting enough to pay the Holland Casino in Venlo a visit. If you were really going there purely for this table game, we would advise against it.
However, they also have the new table game Cardette, a new table game that is played with dice and cards. Do you like to try out new games? Then the Holland Casino establishment in Venlo is the best choice.