What is a Clearpay Bonus at an online casino?
Online casinos can sometimes be quite confusing. You may be tempted by bonuses and promises of big payouts. But, one bonus is not the other. And there are often quite a few conditions attached. And how do you distinguish between your own deposit and your bonuses?
This is something many players struggle with. The Clearpay Bonus was created to help people get started and provide clarity. Thanks to the Clearpay Bonus system, casino bonuses become simpler and more understandable. Make your own life easier by finding an online casino that works with this. This way you will have more time to play and avoid disappointments.
Clearpay Bonus offers clarity
An online casino that uses the clearpay system automatically divides your balance in two. You'll have a separate cash balance and bonus balance. The moment you start to gamble the system uses the total of both balances. If you want to withdraw money, you can only do so from the cash balance.
Some bonuses have an investment requirement. This means that the bonus is released once you have wagered a certain amount. Of course, this is quite a hassle, especially if you have received multiple bonuses. Clearpay automatically keeps track of this for you, moving money from the bonus balance to the cash balance as soon as the minimum requirement of that particular bonus is met. So you always know which part of your total balance you can withdraw, if any, and which part you cannot.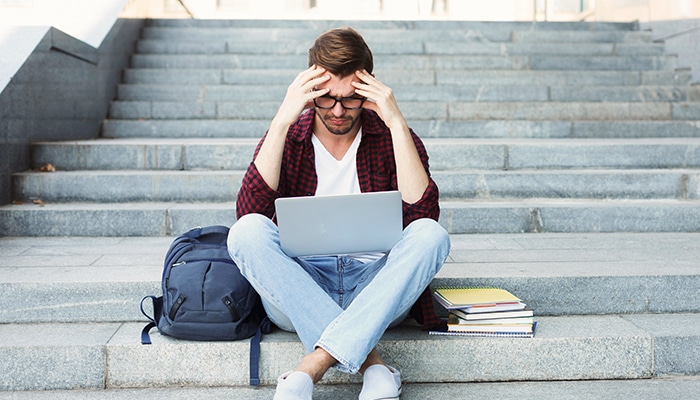 Often there is a lack of clarity regarding bonuses
Luck used to be quite common
Not so long ago, when the first casinos came online, bonuses were given away like candy. Players were still hesitant about the whole online business. Bonuses proved to be a good working tool to help new players over the threshold. One bonus was even bigger and nicer than the other.
It is quite obvious that after a while a group of smart players started to realize that you could quite easily get away with that bonus money. After all, there were few conditions placed on players. It was not difficult to pocket the bonuses from various online casinos.
The bonuses of today
In the meantime, the rules of the game have changed. The glory days of 200% withdrawable blackjack bonuses that require 10 times the wager are well and truly over. These are the most common bonuses today:
Welcome Bonus

Almost every online casino has an attractive welcome bonus to lure new players. There are casinos that really go for it with gigantic amounts and free spins. Often the higher the bonus the harder it is to clear it. So always read the terms and conditions carefully.

No deposit bonus

This is a bonus which is offered to new players with no minimum deposit required. So you have no risk at all. The values of these bonuses are usually relatively low. Also, there is often a cap on the amount you can win when you play with this bonus. You cannot withdraw such a no deposit bonus either.

First Deposit Bonus

This is a bonus which you will receive once you make your first deposit. Often the amount of the bonus is relative to the amount of money you deposit. This can be in the form of a match bonus. In that case the bonus is equal to the amount deposited. It can also be in the form of a percentage bonus – which often leads to higher bonuses. Seemingly more interesting, but beware, as they are often accompanied by different conditions.

Second Deposit Bonus

This is actually a spread of the welcome bonus. Instead of a single bonus at the beginning, online casinos sometimes offer a series of smaller bonuses. For example 100% bonus on the first three deposits. This way you are forced to deposit more. Just be aware of the playthrough requirements that have to be met before you can get the next bonus.
These casinos offer nice and good bonuses New Casino!
Casino777
Welcome bonus 100% up to $250 Jacks Casino Online
100% Welcome Bonus up to £100
bet365
Deposit min $10 and receive 100 free spins
BetCity
Welcome bonus up to $100 free spins
Our best bonus! Circus
Get a bonus up to $250
These wagering requirements you can expect
The most common requirement for any bonus is the wagering requirement. This refers to the number of times you have to gamble the value of your stake, or the value of the bonus, in the online casino. It is simply referred to as a multiplier.
The amount of the multiplier varies greatly between the different casinos and is also closely related to the type of bonus. But what is a nice low and player friendly wagering requirement? Nowadays one speaks of a good and fair bonus if the multiplier does not exceed 30x. If the requirement is between 30x and 60x that's still acceptable. Anything over 60x is just plain crazy and should definitely not be accepted.