To make money in sports betting, you need to be well versed.
Most people who bet on sports lose money in the long run. In most cases, it is because bettors fall into the same mental traps over and over again and because they believe things that are not true at all.
The most common mistakes made when betting on sports
Because most people just do everything by feel and don't buy into the sports they bet on at all, they have much less chance of betting correctly. The goal, of course, is to place more good bets than the other way around. A few mistakes you should avoid as a player when placing sports bets.
1. Certainties do not exist
This is probably the most common mistake made. There are no certainties!
No matter how strong the favorite is, anything is really possible when 2 teams take to the field, rink, ice, court or any other surface. Betting on soccer, baseball or field hockey mostly depends a lot on randomness and luck. Even the best teams in a league don't win more than 70% of their games. This is true in many sports. An injury in the first minute, a bad decision by the referee resulting in a penalty kick can be enough to determine the outcome of a game.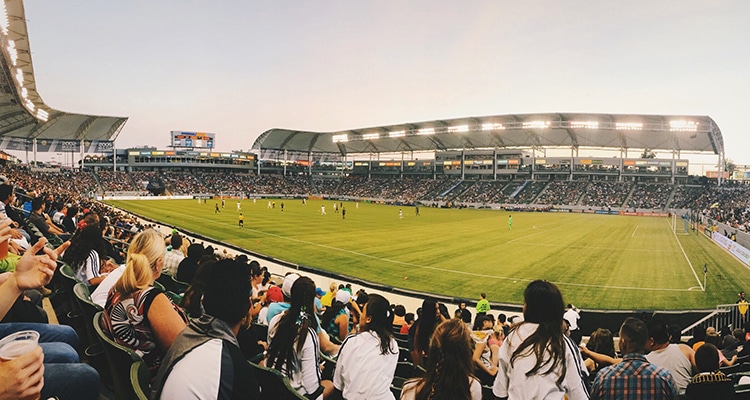 In sports, there are no certainties
The disadvantage of these so-called "certainties" is that you never get a nice quote. If you don't see any way the favorite will lose, the rest of the betting public is probably thinking the same way. And if that's the case, the bookies will lower the favorite's quote, knowing that people will bet on that favorite no matter what they get for it.
Here you can place sports bets bet365
100% betting credit up to €100
BetCity
20€ Free Bet with your first deposit

Bingoal
100% bonus up to €250 + 100% Odds Boost
2. A team can't win because its star is injured
When the betting public hears injury news, they can't move fast enough to bet on that team's opponent. Remember that the bookies always include these injuries in determining the odds. And in many cases, they adjust the odds very much in the negative knowing that bettors are lining up to bet against a team that is missing its top talent.
Also, the substitutes for these injured top players are also professional athletes. The rest of the team will have to increase the focus, knowing that they have to "give something extra" in the absence of their top player. In addition, the opponent may also underestimate the game. All these factors can make betting on teams missing star players a winning strategy in the long run.
3. This team should win in this situation, so that's what I'm betting on
Another popular betting strategy is to bet on teams simply because they "have to win" to keep their playoff hopes alive or to break a long-standing losing streak. There is no doubt that in a situation where you have to win, the team will be extremely motivated and focused, which is always something you want when betting on a team.
But the situation where you have to win also comes with a lot of pressure. The opponents, on the other hand, often have nothing to lose, so they can play freely. So the team that "has to win" will certainly not have won just yet.
4. It doesn't matter at which betting site I bet on sports
Another big assumption you should not make when betting on sports is that all sports betting sites are the same. Each site has its strengths and weaknesses. We recommend that you register with several bookmakers to ensure that you always have the best possible options and quotes at your fingertips.