If you want the best odds, look for French roulette or European roulette. French roulette has a house edge of 1.35%, European roulette 2.70%. Still, these percentages will work against you in the long run. The odds will always be against you. You have to overcome the house edge.
For example, you can participate in tournaments. These events let you play against other gamblers, where there are big prizes to be won. In the process, you have a realistic chance of leaving with money. But then you're probably wondering if it's going to be worth it. This article shows which factors can determine your winnings.
Chances of winning at tournaments
You can always make money playing roulette. Even when playing in a casino you still have a good chance. However, in the long run the chances are quite small. After all, you still have to beat the house and the casino has an advantage at all times.
For example, in French roulette you can do a simple calculation to see what you will lose per hand. You're dealing with the house edge of 1.35%. If you bet €100, theoretically you will lose €1.35 per hand. In European roulette, thanks to the 2.70% house edge, it's about €2.70 per hand.
You can also check out mini roulette. This roulette has the la partage rule. This makes the house edge 3.85%. Your theoretical loss is therefore €3.85 per hand. American roulette will give you the highest loss thanks to the house edge of 5.26%.
As you can see, French roulette gives you the best advantage. On top of that you have the la partage rule, whereby half of your bet is paid back if the ball lands on zero. Thanks to tournaments the dynamics do change considerably.
This is because in tournaments you also have to deal with the gamblers you are competing against. As a result, you are always on an equal footing. This won't give you instant winnings, but you can apply strategies to increase your odds.
The basic strategy in roulette is based on your bet. You can increase your chances of winning by always staying ahead of your opponent in the right ways. So timing remains important. You always want to appear at the top of the leaderboards. In the long run, you can win at tournaments.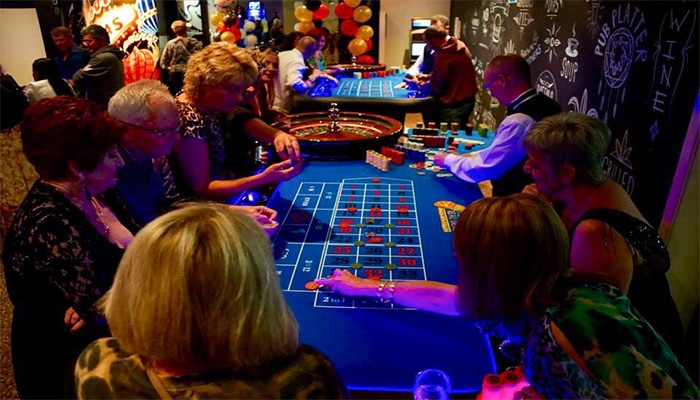 In a roulette tournament you play against other gamblers, where there are big prizes to be won.
Winning depends on several factors:
The prize pool
Most tournaments are not known for having the highest prizes. Usually the prize pool contains between €100 and €1,000. You can make a lot of money especially with the latter. Only it will never be as much as during a poker tournament. So with roulette you will never win a life-changing amount of money, but there are tournaments to be found that can make you rich.
Number of tournaments
There are not many roulette tournaments offered at either online or land-based casinos. Instead, there will be more slot tournaments. However, you can keep an eye on the events as they may include roulette tournaments. You will have to make some effort before you can actually participate. The low offer may well influence your winnings.
The Entry Cost
Casinos offering roulette tournaments often have tournaments with no entry fee. Nevertheless, a prize pool is offered. The main disadvantage of this is that the prize pool is never going to be high. Here you will often find the prizes between €50 and €100.
When you look at the bigger winnings you will find that there is an entry fee. There may also be an additional fee that goes to the casino. You can think of this as funding the tournament.
For example, if the prize pool is €10,000, you may be asked to pay €100 + €10. The €100 goes into the prize pool while the €10 goes to the casino.
The Overlay
An overlay occurs when the entry fee is less than the prize pool. For example, if you have a prize pool of $10,000 and the entry fee is $100 + $10, this is how it looks. There are 67 people in the tournament; €110 x 67 people = €7,370. You have an overlay of €2,630.
You always get a theoretical win. In theory, you always win €138.93 back with your participation. In the longer term, you are guaranteed to make a profit from this. To do this, you should start looking at tournaments that have this overlay as much as possible.
The mobility
Despite the fact that you may be the best roulette player in the world, you may have a lot of trouble actually winning money in this tournament. Prize pools are often awarded to 5-10% of the participants, and there are even tournaments where only the winner takes home money.
Especially in the latter tournament you can win a lot compared to your entry fee. However, your chances are also significantly reduced. You have to finish at the very top of the ranking list to take home the money.
Play Big money in roulette tournaments win at: New!
Casino777
Welcome bonus 100% up to €250 Jacks Casino Online
100% Welcome Bonus up to £100
bet365
Deposit min €10 and receive 100 free spins
Grab the bonus
BetCity
Welcome bonus up to €100 in free spins
Our best bonus! Circus
Get a bonus up to €250
Your own level
Roulette doesn't have as much skill as other casino games. Still, you need to know what you're doing in order to finish as high as possible. You need to develop a betting strategy in order to get as much as possible. This is mainly about having as much experience as possible. Dedication can also help you do this. After all, you will gain an edge over the other participants.
It is always difficult to determine what advantage you can develop by adjusting your skills. What is clear is that you can sometimes gain up to 10% advantage over the other participants.
The maximum you can win
So you have to deal with several factors when you want to determine how big your winnings could be. The prize pool, the number of tournaments, the entry fee, the overlays, volatility and your skills all play an important role.
However, if you bring it back to your own situation, you will soon find out that there is a very small chance that you will actually reap a profit.
Also, there are not many tournaments that you can participate in. If you compare it to the number of poker tournaments, it turns out that it has even fewer events than, say, poker. There is also the fact why you are not going to win very much in a roulette tournament. For this, a calculation can help.
In the long run, thanks to your skills, you have a 5% advantage over the other participants. You play 300 tournaments during the year, most of which are free. In total, you pay another €2,000 in entry fees for the remaining tournaments. This amounts to about €6.67 per entry.
The average prize pool is €200 per event. This means that there is €60,000 in prize money available. In doing so, you have €60,000 x €0.05 = €3,000 profit. €3,000 – €2,000 is a net profit of €1,000. So you don't earn that much at all.
This is how you win more!
You will never become rich by participating in roulette tournaments. However, there are still opportunities to chase a profit. Here are a few tips that you should keep in mind.
Read the rules
Before applying a strategy, you should know the rules of the game. This is because the tournament rules can also be different from the rules you would normally encounter in a casino. Consider the following.
In a roulette game, everything must be won. There are 15 spins and 20 players participate. At the end, you have to bet pretty aggressively to get to the top of the leaderboards. The tournament will therefore differ from a multi-round tournament. Here more players earn money.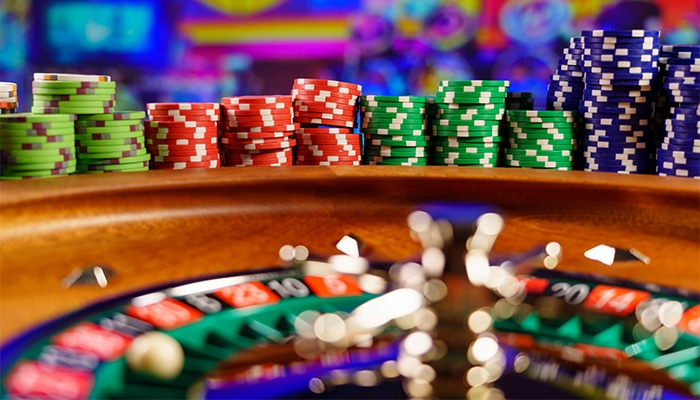 How big your winnings will be depends on several factors
Using the right betting strategies
You should always make sure you keep an eye on the rankings. If anything changes, you should adjust your strategy accordingly. For example, increase or decrease your bet. With online casinos the rankings are easy to keep track of. This is because there is software behind them that continuously keeps track of everything.
At land casinos it can be more difficult. Here you sometimes have to stop, after which the results are updated. In this case you have to check again every now and then to find the right rankings. If you then fall behind, then it is good to increase your bet and start placing a new bet. By combining strategies, you can start winning more.
When you increase your bet, you also make sure that you master the volatility better. You can then bet on even money, including red and black, or go for the biggest odds. In the latter method, you will automatically be risking more money as well. The 'inside bets', where you bet on, among other things, a split, provide the largest payouts.
You can bet €10 on a single number, which pays out at 35 to 1. You can win a lot of chips in the beginning, but it can also cause you to lose everything.
Don't follow the trends of others
Many players have theories that may sound good, but ultimately don't amount to much. These include certain trends and characteristics of the dealers. Trend bets are the bets that refer to tracking results. Based on this, bets are made again.
After getting high four times, there is a plausible chance that it would now come in at low. However, this is only a rumor.
Dealer characteristics include the ways in which a dealer spins the wheel. Consistently producing results ensures that the wheel always spins at the same speed. However, it has never been proven that this is also going to help you win the tournament. Nor will it change the house edge.
Lowering the entry fee
If you are considering paying an entry fee, you should try to keep it as low as possible. After all, there are plenty of tournaments that are free to play. In addition, there are several tournaments that do not require an additional fee from the casino. You then only have to deal with the registration fee and not the additional fee.
If you still want to play with an entry fee and an extra compensation, then you should look for a good overlay. This way you get more back on your original bet.
Conclusion
When playing roulette you should always take into account the house edge of the casino before you start playing. However, you can also turn this advantage to your advantage by entering tournaments and competing against other players.
If you apply the gambling strategies properly and also know how to switch gears, you can soon have an advantage over the other participants. Over time, you could also make winnings from this. However, these winnings remain limited. The roulette tournaments are not known for having a high prize pool. There are only a few tournaments where you can start winning the big bucks.
You also have to take into account the volatility of the game. Even if you belong to the top, it can still lead to you going home empty-handed a number of times. You will therefore have to play it mainly because you like it. Roulette tournaments are a great way to get your hands on roulette, they offer plenty of excitement and with a few small wins you can still amass a nice sum of money.