In the Netherlands, online gambling was a grey area for many years. There was no clear legislation. As a result, it was not really clear to anyone what was allowed and what was not. As of October 1, 2021, this has changed. In the Netherlands you can now gamble legally at online casinos that have a Dutch license.
There are now 12 casinos that have such a license. And it is up to them to attract new players. They do this of course by advertising on TV and through various social media channels, but they also do this by offering various casino bonuses to new players. All this to convince them to choose for them instead of their competitors.
Bonuses for new players
Most online casinos in the Netherlands start with an attractive cash welcome bonus for new players. This is then related to the first deposit of the new players. At many casinos the bonus is 100% of the deposit with a maximum of €100 to in some cases even €250.
But such a cash bonus is expensive for a casino. After all, they give free money to the new players. So we are slowly seeing changes in the type of bonus that casinos offer to new players.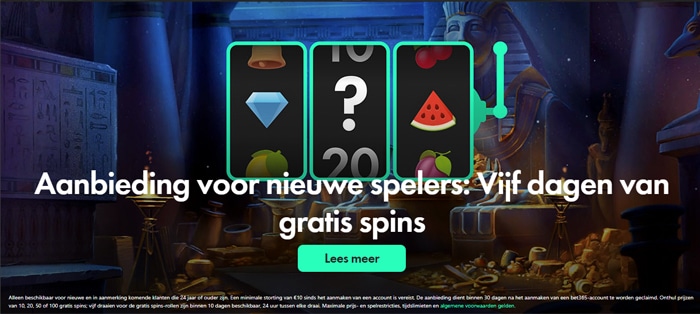 This type of bonus with free spins is becoming more common at casinos
Free spins as a welcome bonus
What we are currently seeing is that many casinos are offering free spins as a welcome bonus to new players. These are bonuses like: Deposit €100 now and get €100 worth of Free Spins. These Free Spins can be used at some casinos for more games than just slots.
These Free Spins Bonuses are cheaper for the casinos to give away than the cash. And in the end the casinos are all about money. The winnings made with the Free Spins, by the way, can often be withdrawn immediately in the Netherlands. This is quite different at many foreign casinos. There there are all kinds of playthrough requirements to a Free Spins Bonus.
Casinos with a Free Spins Bonus bet365
#Deposit min. €10 and receive 100 free spins.
Trusted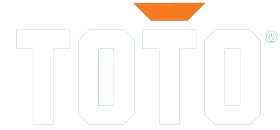 TOTO
Deposit €20 and get 250 free spins
BetCity
Welcome bonus up to €100 in free spins
Free spins popular with players
Inquiries at the various online casinos reveal that new players are very enthusiastic about the Free Spins. Slots are still very popular with online casino players. What certainly helps is that at some casinos you can also use the free spins bonus at other casino games.
We believe that in the Netherlands a cash bonus is more beneficial to players. This is because you can decide yourself where and when to wager this cash bonus. Only because in the Netherlands there are strict requirements attached to playthrough requirements, something that is beneficial to players, casinos choose to switch to Free Spins as a welcome bonus. These aren't annoying either, especially since the terms here are also very favorable to players. So you can feel free to claim them, it's a free chance at great prizes.