In almost every casino in the world, you will encounter both types of games: slot machines in all kinds of variations and roulette tables. The answer to the question of which of the two games is better depends on a number of factors.
In this article we compare the advantages and disadvantages of playing both slots and roulette. Hopefully, after that you'll have enough information to make a good choice for yourself.
Learning curve
If you're a beginner gambler, you'll probably hear a lot of stories about how you should take it easy. You'll probably have been advised by more experienced players to stick mainly to slots. However, there is also a group of semi-pro experts who will indicate that it is much better to find your way to the roulette tables. After all, there is no game in the casino that is as easy to learn as roulette.
Roulette has a large number of different bets you can place on each spin. And just like a slot machine, luck and chance always determine the outcome of each round of play. The skill required to play roulette is basically no different than the skill you need to play a slot machine. The main difference is that you have to make decisions while playing on the roulette.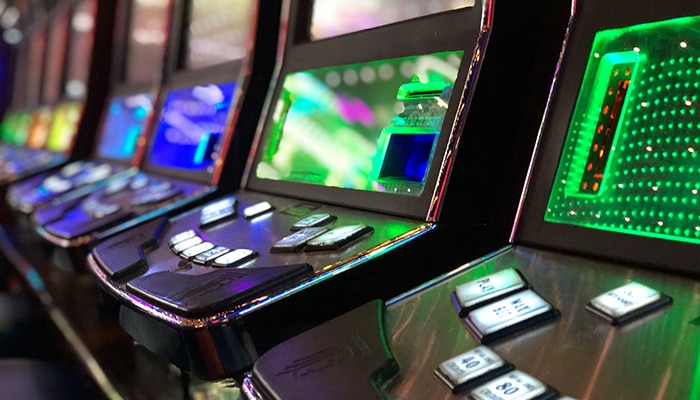 As a beginner gambler, it is wise to stick to slots
Novice gamblers
For a beginner gambler, a roulette table can seem intimidating. After all, there are a huge number of betting options available. Slot machines are relatively easy to understand. You throw some money into the machine, select the number of paylines and let the reels spin. It couldn't be easier. Roulette, however, can easily be picked up by most players in a few rounds.
Online casinos usually have a free version of the game that you can play on their websites to learn the ropes. In addition, spend a few minutes watching the game at a casino. The watching is free, it is the playing that will cost you money. Usually you can find a friendly face at the roulette table to ask some questions to. The dealers are also usually happy to help you out.
Despite the simplicity of roulette, slots are the easiest of all casino games to sit down and spend some hours on. If you want to spend your time de-stressing from the problems of the outside world or find it difficult to learn new things, stick to slots.
Your chances of winning
There is nothing you can do to improve your payout odds on a slot machine. At least not things that are legal. You spin the reels by pressing a button or pulling a lever and the results become apparent pretty quickly. Usually the payout percentage on a slot machine in a Las Vegas casino will be between 85-94%.
You can also find devices with a payout percentage as low as 80% or as high as 98%. This RTP (Return to Player) is set before the slot machines ever hit the casino floor. Slot machines have random number generators to ensure that the spin results are as unpredictable as possible. Other than cheating, you cannot influence these results in any way.
The only real power a player has on slots is how many paylines to bet and how much value they should have. It should be obvious that activating maximum paylines will yield the highest RTP. Unfortunately, playing maximum bets and paylines has obvious drawbacks. While you have a theoretical chance of winning more money with this aggressive approach, you also expose yourself to much larger losses more quickly.
Play with maximum number of win lines
Surely the smartest approach is to always play with the maximum number of paylines. Roulette gives gamblers a much better chance to influence their odds. Only by understanding how the game works and applying a conservative system can you reduce the house edge to below 1.5%. The best advice for roulette is to stick to the safest bets.
These are the bets that pay out once your bet, such as red/black and even/even. But remember that even these safe bets are no guarantee. For example, you might expect red and black to fall equally often. This is also true, but only when you look at thousands of spins. It can easily happen that the outcome is always red 5, 10 or 15 rounds in a row.
Many people assume that, for example, red and black alternate regularly. Unfortunately, this is not always the case. This has led to many gamblers going bankrupt remarkably quickly. You get the most chances at roulette mainly by playing smart.
Play Which casino game is better; slot or roulette at: New!
Casino777
Welcome bonus 100% up to €250 Jacks Casino Online
100% Welcome Bonus up to £100
bet365
Deposit min €10 and receive 100 free spins
BetCity
Welcome bonus up to €100 free spins
Our best bonus! Circus
Get a bonus up to €250
Change of food makes you eat
Roulette is generally offered in three different forms. You can choose from American, European or French roulette, depending on where you play the game. The American and European roulette variants are the most popular. The differences between the two are subtle, but can have a significant impact on your results.
Therefore, it is essential to understand which variant you are playing. Online casinos have introduced many more roulette variations and may offer three or more types of roulette. Knowing the rules of each game takes time, but better time than money lost. Do yourself a favor and immerse yourself in a game before you bet money. Most casinos offer American or European.
Slot Machines
You may quickly lose interest in repetitive games. You may not like roulette. The variety is in the outcome. Roulette offers you a way to play with other players without having to share winnings. It is wise not to make too risky bets. Risky bets will definitely cause your bankroll to shrink very quickly.
Slot machines offer a unique variety. Advances in technology, especially high-resolution video screens, have ushered in a new era of slot machines. Video slots can range in theme from outer space to the old west and everything in between. Although the gameplay is somewhat monotonous, there are additional bonus levels added to these games.
These bonus levels, when activated, offer not only a huge dose of adrenaline, but also an increased potential for winning. Slot machines often offer different levels and game features. Each slot is different and you can switch slots very easily. In the world of slots, there really is something for everyone.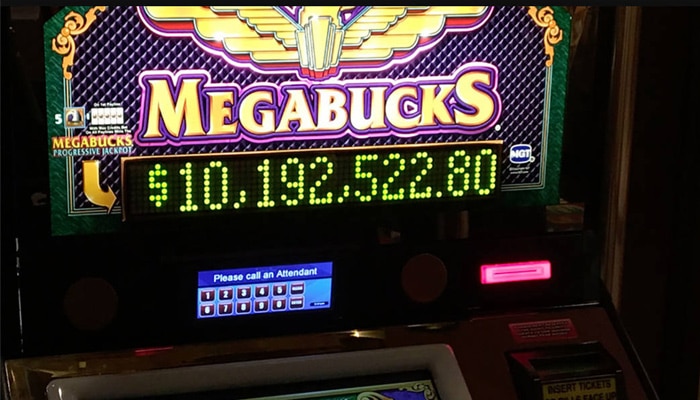 The jackpot of Megabucks is offered by IGT. Today, this jackpot exceeds 15.1 million.
Money matters
Let's face it, most people who go to casinos want to win money. They are not so concerned with mathematical calculations. Many people go to the casino for one reason: the jackpots of the slot machines. Jackpot slots have a huge appeal to players no matter where in the world you find yourself. And that makes pretty good sense, because who couldn't use a year's salary or more?
Some of the huge jackpots can run into the millions. You will not find such amounts at the roulette table. Imagine you have your sights set on one of the insanely huge progressive slots jackpots, for example the Megabucks slots jackpot offered by IGT. Today, this jackpot exceeds 15.1 million. That's life-changing money.
Winnings
Reaching such a huge payday would likely change the financial situation for generations of a family. For just €3, players can have a chance to win this jackpot. Your odds of hitting the Megabucks are about 50,000,000 to 1. In other words, it probably won't happen. However, don't lose hope. Many gamblers play with the full knowledge that luck will not be on their side, but it just might be.
The entertainment of spending hours daydreaming about allocating their winnings is apparently well worth the €3 investment per bet. If you're playing for that imagination factor, we won't pull you out of your dreams. Keep playing and who knows. However, if you want to earn a few euros to make some extra purchases, then roulette is a more sensible choice.
Conclusion
Slots or roulette? It's a question with no right answer. Some enjoy the slow game at the roulette table and can sometimes play for days without adding to their bankroll. It is not inconceivable even for beginners to even take home some winnings. There are also people who do not want to think about anything and just want to dream a little while playing a slot machine.
Whether you prefer slots or roulette depends largely on your unique personality. Don't let anyone tell you that one is right and the other is wrong.