Find out in this article how the new law on online gambling is going to impact the Dutch gambling industry. The Kansspelautoriteit has decided to issue licenses to gambling companies as of January 1, 2021.
It remains to be seen exactly who will receive a license from the Ksa, but we dare to say with certainty that Holland Casino Online will be the first. We explain how the new Distance Gaming Act will look like and what will change for players in the Netherlands.
Important things that will change when casino licenses come into effect
Only legal online gambling at online casinos licensed by the Ksa in the Netherlands. It should be possible at all times to verify that the casino you are about to play at is licensed.
Before registering, you should indicate how much you intend to spend on online gambling. How often do you want to play per day, week or month? You can lower the maximum play limits yourself. Please note that there must be 24 hours in between and that you must have raised the limit last week.
Register at the casino with first and last name, e-mail address, place of birth, Social Security number and gender. Furthermore, a valid phone and account number is required to validate an account. This way the online casino can determine with certainty whether the player in question is at least 18 years of age or older.
The gaming authority requires that you clearly indicate in advance the maximum limit you will be playing with on your balance. Again, the rule is that it must have been more than a week since you made an increase. 24 hours processing time is required before the increase is put into effect.
A clear balance should be in view by licensed online casinos. Every money transaction of the past 90 days must be clearly visible. If the casino sees anomalous deposits (extremely high stakes) they are forced to report this to the gaming authority or place you in the CRUKS.
You cannot receive any fines if you gamble online at a casino with a valid license. The gaming tax is transferred to the licensee at all times.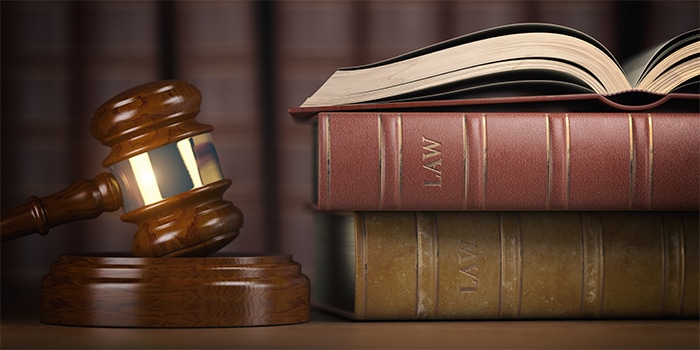 The new law: Remote Gambling
KoA (Remote Gaming)
In The Hague they have been debating the new gaming law for almost ten years. For now, designated bodies are the only ones in possession of a gaming license to offer casino games. Holland Casino, De Staatsloterij, Toto, Runnerz, Postcode Loterij and gaming halls are legally allowed to offer games of chance to Dutch players.
However, gambling over the Internet is not legal in the Netherlands. Since 1964, the gambling law remained unchanged, and back then there was very little in the way of advanced technology that we have today. Think of the amount of smartphone users and how many people have a computer in their home.
Reasons enough to legalize online gambling in the Netherlands. The Upper House passed the bill proposed by the Lower House (with the help of Sander Dekker, Minister of Legal Protection) on February 19, 2019.
By mid-2020, the Kansspelautoriteit expects to process applications for a license and by early 2021, the first legal Dutch online casinos will open their digital doors. Read on now to find out what to look out for soon and how to recognize legal online casinos.
More about legislation
Casino licenses

Gaming Authority

Gambling Tax

Online gambling legislation What will be different as of January 1, 2021?
The biggest main goals of the Ksa are to prevent gambling addiction among Dutch consumers and to fight crime & fraud. Furthermore, they are doing everything in their power to offer a more attractive range of games for players in the future. All online casinos undergo careful testing before being licensed. The highest standards according to the gambling industry have to be met for gambling companies to qualify.
Every legal Dutch casino comes with CRUKS (Central Register Exclusion of Gambling). This is a register where players with a problem for gambling are included. It should help to reduce and prevent gambling addiction. Once a player is on the register, he / she is locked out of all online casinos licensed by the Gaming Authority, including land-based casinos, for a minimum of six months.
Register at legal and licensed casinos
It will soon be important to register only at online casinos that you can be sure are licensed in the Netherlands. We can't guarantee that the IRS will stay away from you if you decide to gamble at European online casinos. At a Dutch casino you don't have to worry about this and the gaming tax has already been shifted around for you.
Although the registration procedure is rather cumbersome (actually entering all the data), even requiring you to enter your BSN, this should help you in case you have a gambling problem yourself and get it too late. The symptoms and characteristics are known to employees of the online casino. They jump in promptly, if any of the symptoms or characteristics are present.
Set deposit limits before you can register
All online casinos that will soon have a license must allow players to set playing limits. This should better protect the Dutch gambler from addictions, if they are not already there. See below for some of the limits a player must set before getting an account verified:
Setting how many times per day, week or month you may log in with your player account. If you set your account to log in 3 times a week, then you will be able to log in a limited number of times, i.e. a maximum of 3 times a week.
Setting how often you can deposit money per day, week or month. For example, you can set the maximum number of times per month that you can make a deposit.
Setting a maximum balance on your player account. For example, set your maximum balance to €2,500. When your account reaches, say, €5,000, the online casino is obliged to ensure that you get your €2,500 paid out as soon as possible.
CRUKS for problem gamblers
Players who are susceptible to a gambling addiction should be able to self-exclude at a casino. It is also called the "Self Exclusion" option. Have you voluntarily excluded yourself from a licensed online casino? Then please note that you will not be able to play at any of the Holland Casino establishments or land-based gambling halls in the Netherlands either. In our opinion, this is a big advantage for problem gamblers because once you are blocked at one website, your account will also be blocked at other casinos.
Who gets a license to offer online gambling?
Online casinos eager to establish themselves in the Netherlands will soon have to pay the gaming tax. In the best cases, this provides the State with 1/3rd of the total revenue handled in the gambling industry. Not all casinos are eligible for a license. Casinos that have previously targeted Dutch consumers, and were aware that they were doing so illegally, are not allowed to apply for a license for two years.
In recent years the Tax Authorities have lost a lot of revenue and as of 2021 this is going to change. Well-known major players are Videoslots, Vera & John, Polder Casino, Holland Casino, Lotto and Toto. It is also expected that land-based gaming halls such as Gran Casino will try to obtain a license to offer their product range on the Internet.
Dutch consumers & enforcement
For Dutch consumers a number of things are going to change. Because the Gaming Authority will soon have more supervision over players, it will be able to intervene more effectively if necessary, and players will remain better protected from themselves. The online register CRUKS should contribute to this. Online gambling should be played purely for entertainment purposes, not to make money.
Once a player is a problem for themselves, the Gaming Authority can ban them from online casinos. Furthermore, the Gaming Authority will be busy supervising the parties that receive a license. There are more than 180 applications for a license and about 80 of them are expected to actually receive a license. And even if a casino has obtained a license, periodic audits & inspections will still be conducted to ensure the fairness of a gaming website.