Do you ever want to own your own casino? Then you'll need a lot of money. Prices range from a few thousand dollars to a few billion. Depending on what you ultimately want to achieve. Every time a new casino is built it wants to be the most expensive casino ever.
The champagne bottles are popped and a toast is made to the new establishment. However, this was not always the case. In fact, new casinos were built even with small budgets.
Steve Wynn goes big
Steve Wynn was the first operator to go big. In the late 80s he opened The Mirage in Las Vegas. In the building and the entire casino was about 630 million euros invested. If you would convert this to profit it would mean that at least 1 million euros per day in profit had to come to meet all financial obligations.
The casino could eventually pay itself back in seven years. However, Wynn paid off the debt much sooner, within two years. With this, it could be said that he was making more than 4 million euros in profit per day.
If you start looking at the circumstances of 2019, this would not be so strange at all. If a casino has 1000 slot machines in its range, this could mean that a profit of 5 million euros per day could be made if 1000 euros per machine is played.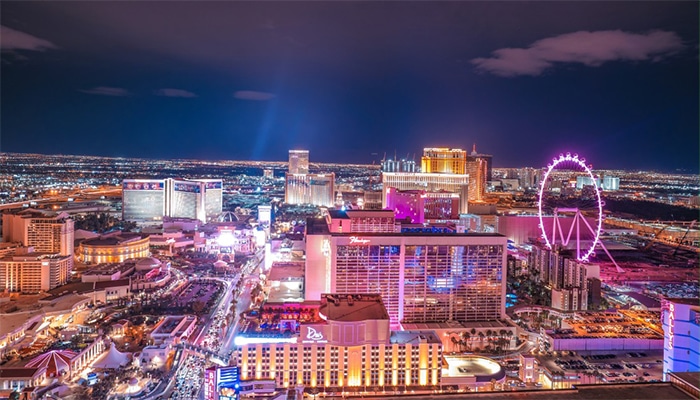 In Las Vegas there are the most fantastic casinos
Las Vegas
By 2015, it had reached the point where about 40 million people a year were going to the casino in Las Vegas. Calculate this back by day and you end up with an average of 110,000 visitors per day, while there are 100 casinos to be found. In 2017, this was even more than 42 million visitors per year. If you then assume that an average of 100 euros per day per person is lost, the whole of Las Vegas collects 11 million euros per day. In reality, however, this is very different.
For a long time the revenues of the various major casinos on the Strip in Las Vegas have been tracked. In 2013, a study was published on the daily revenues of these casinos. To be mentioned in this study, a casino had to generate a minimum revenue of 72 million euros per year. However, the average turned out to be more than 230 million euros. This also affected the cost of building a casino.
Online you can safely go to these casinos New Casino!
Casino777
Welcome Bonus 100% up to €250 Jacks Casino Online
100% Welcome Bonus up to £100
bet365
Deposit min €10 and receive 100 free spins
BetCity
Welcome bonus up to €100 in free spins
Grab the bonus
Our best bonus! Circus
Get a bonus up to €250
The Location
One of the things that is important to base the price on is the location. This is because if you want to build and develop a casino for the lowest possible amount of money, you need to look for cheap land. It is not easy to find this. You have to take into account favorable laws and zoning plans that match what you want to do. In addition, it is wise to look at the infrastructure. A casino with no roads nearby will not run smoothly.
Therefore you should look for the best intersections to build your casino along. Possibly an airport nearby might also be important, depending on the kind of people you want to attract. In principle, a casino can also be fully appreciated in the city center. For example, Las Vegas is located on three major highways, which form an interstate to the other highways. Also, the international airport is nearby. Around 40 million passengers pass through here annually.
It is not easy to get the same favorable location as Las Vegas when you build your casino. Your casino will automatically attract fewer visitors. Few other cities have become as big as Las Vegas. Therefore you have to assume that you are going to pay a lot of money to get your location for the building.
Size matters
It won't surprise you if the size of your casino counts. And this is true in all respects. The Mirage in Las Vegas has about 2,000 slot machines in its lineup today. WinStar World Casino in Thackerville exceeds this number. This, in fact, has a floor area of six times The Mirage and has about 8400 slot machines. There is also a poker room with 55 tables. So if you want to compete with this casino, you will have to get a large floor area.
WinStar World Casino is owned by Chickasaw Nation. This company owned enough land to build the casino. This immediately gave them a major advantage. The land was a reserve, so there was a larger amount left for the investment that had to be made for the overall resort. The quality was therefore much higher than that of the commercial developers.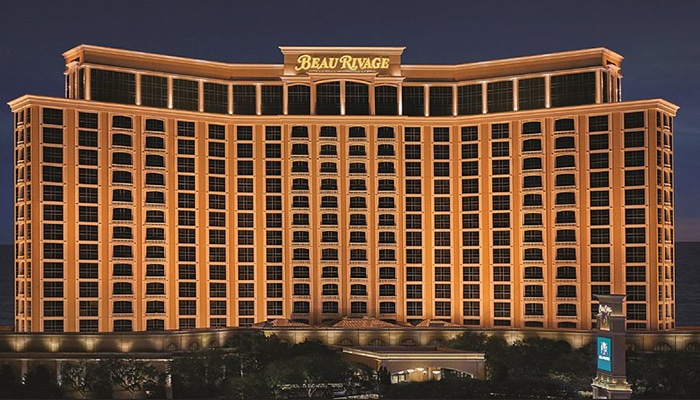 Beau Rivage
Adding a hotel and restaurant
Casinos are expensive not only because of the land you have to purchase, but also because the largest casinos have a hotel included. In other cases, the casinos are attached to an existing hotel. This not only allows visitors to access the casino games, but also allows them to simply stay overnight. This in turn ensures that visitors linger longer in the gaming areas.
The experience is further enhanced by adding dining options as well. On-side entertainment also enhances the experience. This mainly makes Las Vegas very strong. The further you get from Las Vegas, the less entertainment is offered. This immediately makes it very different. Only a handful of casinos can be found working together. For the rest, it is often competition. This is partly because there is little land to be found.
Biloxi is a commercial provider that is well known in the United States. The Beau Rivage is perhaps the best known of this operator. They offer significantly fewer games. For example, there are only 1800 slot machines to be found. Beau Rivage is operated by MGM Resorts. As a result, all venues are promoted in the same way. The entire package can be purchased by visitors for a unique experience.
If you add Fixr.com, you will find out that the average cost for a hotel in the United States is over 22 million. This includes the regular hotels. The above resorts including casino are therefore estimated to cost hundreds of millions of dollars.
The cost of the games and the factors
New casinos will mainly include slot machines in their product range. You may then start to wonder what the costs for these games are going to be. There is a website for that has published a list on the costs of the most popular slot games. This is HowMuchIsIt.org. A basic game will easily cost several thousand dollars. If you want to go for the more advanced variants, then you have to deal with a cost of about 30,000 euros for just the consoles.
You can therefore assume that on average you will spend 20,000 euros for a game. If you invest in 500 slot machines, you will need to have 10 million euros ready to finance this. Of course, these costs can be earned back if you manage to attract enough visitors to your casino. With enough visitors, you'll be able to recoup the costs within a few months. This actually doesn't sound so bad.
However, you still have to deal with the maintenance of the slot machines. You need qualified personnel to do this. You have to hire them. You also have to pay for maintenance contracts. This will prevent you from being unable to use the slot machines for a long time if problems arise.
The cost of factory operations
It doesn't matter if you have a roadside casino with only 100 slot machines or a large resort where there are more than hundreds of slot machines. You will always have additional costs because of the buildings. After all, these also need electricity, heating, water and air systems. Also, the sewage system has to work properly and there are maintenance areas that need to be furnished.
The largest resorts therefore always use a factory. At this factory you can find workshops, reception areas, storage rooms and other areas. However, the smaller casinos also have to deal with a place to operate machines. Products and services must also be received with some regularity. For the sake of simplicity, assume you have a site where you are going to build a 200-room hotel. This should have its own facility near the plant. A special area must also be set up for the restaurant.
In addition, you will have to deal with tools and devices that perhaps no one has thought of yet. In fact, many different systems are needed to keep the casino running. Think of lighting, sound, security and communication. In addition, the staff must also have an office to retire to. Lockers and changing rooms must be available for the employees. During breaks, they need to be able to retreat from the hectic workplace.
A separate office is needed for each part of the casino. Depending on the size of the staff, several rooms can be set up for this. Do not forget to place a safe and counting room. These are needed for the cashiers. Everything needs to be prepared and furnished before you actually hire your first employees.
Summary
If you think from the start that building a casino is too crazy, it is. In fact, it is mainly for billionaires and wealthy investors. Small entrepreneurs will never be able to compete with the bigger players on the market. However, you can also find plenty of smaller casinos that continue to do well.
The smaller casinos have only a few slot machines and table games, focusing mainly on local customers. These also don't need major highways, hotels and airports in the area to operate.
However, the costs will still be disappointing if you go for a small casino. These costs can easily amount to several millions. There are many things to consider. Also, there are not many areas where commercial casinos are accepted, so you are not going to get the license.
Thus, it costs an awful lot of money to open a casino. Therefore, buying a casino or the land to start building a casino is not feasible for most people. Even Donald Trump did not succeed with a $1 billion investment. Therefore, it is better to start enjoying the game itself.