There are many facts and fables about online gambling, we list a few for you. There is a lot of money involved in online casinos. And just like in regular casinos, such as Holland Casino, a lot of profit is made. Gambling is a fun and exciting hobby, but be aware that casinos are not made to let you win money in the long run.
Online slots are the moneymakers
Did you know that most of the profits in (online) casinos come from the earnings of the (online) slot machines? Regular casino visitors can attest to this: there are more and more slot machines and less and less live tables. The reason is simple: at the slot machines, more profit can be captured with less staff. Playing a slot machine online is also no different from playing a slot machine in a regular casino.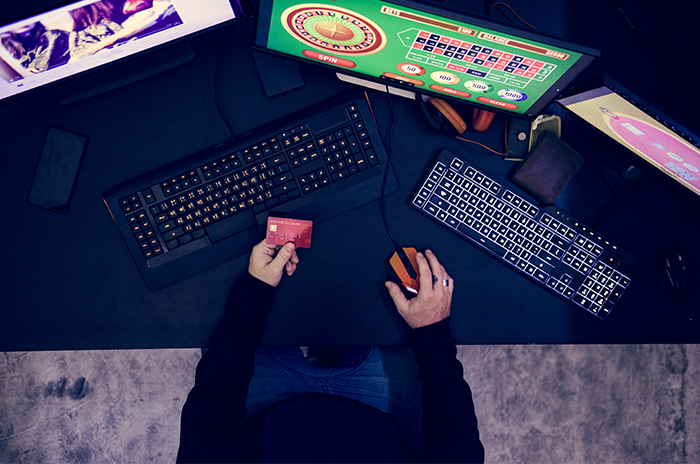 What do you know about online gambling?
You play against the same computer with a certain payout percentage and an RNG (Random Number Generator). The latter ensures that all prizes fall completely randomly. So it doesn't matter if you play the slot machine online or at a regular casino. The days of mechanical slot machines are gone forever, everything these days is powered by a computer program.
Anything can happen in the short term
Every (online) casino visitor has seen some surprising things that you might not expect. Playing an hour on a slot machine without getting a significant prize, 12 times red or black in a row on the roulette, a blackjack table where the dealer only draws 21, it all happens.
This is also good to know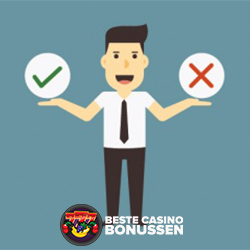 Common mistakes when gambling online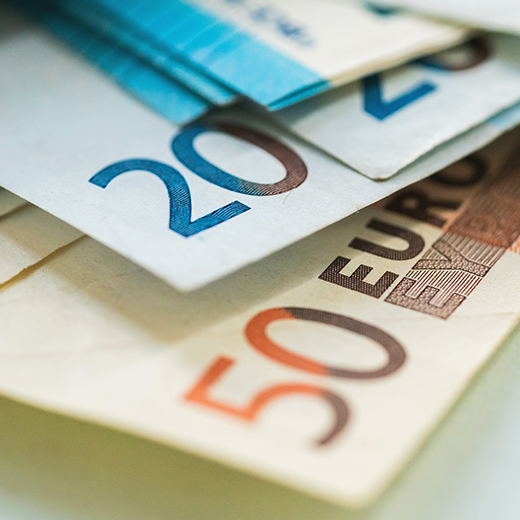 Gambling with real money
That's also the fun, and also annoying thing about a casino, you never know what's going to happen! This is actually true of all casino games except poker, because then you are playing against other guests. But on a slot machine, you really can't predict when a winning combination will fall. Just like on roulette: you don't know which color will come up with the next spin. But in the long run, the actual results will begin to resemble the mathematically expected results: the law of large numbers. That's why the casino won't mind if you win once in a while. If you never win on, say, a slot machine or with blackjack, you won't play at the casino again. But in the long run you'll lose more often than you win. And that's the profit of the (online) casino!
Casino bonuses are not always beneficial to every player
At all online casinos you get welcome bonuses as a new customer. And also as an existing customer you can count on many extras. It seems like free money, but there are always conditions attached, so be sure to pay attention to that before accepting a bonus. Often the welcome bonus is a doubling of your money. For example, you deposit $100 and the online casino gives you an additional $100 in bonus. So you have $200 to play with, quick money or not? Online casinos, of course, are not completely crazy and you can't just cash out that money. There are so-called wagering requirements before you can withdraw a bonus. Often this is an amount between 30 and 45x your bonus.
The chance that you will use up all your money when clearing your bonus is therefore considerable! You will also see that on games where the casino has only a small advantage, you will not or hardly be able to clear your bonus. These are games like blackjack, video poker, European roulette and baccarat. A free bonus is always nice, of course, but make sure they don't just give you free money! But if you're a decent gambler, the extra bonus can still give you a nice profit.
Reliable permits
Always play at a casino with a reliable license. But how do you know exactly where to play and where not to play? If an online casino is listed on the stock exchange you can be sure that everything is in order. Everything is strictly controlled and accountable to the shareholders. So use your common sense and play at online casinos with a proper European license. These include Malta, Cyprus, Gibraltar, Alderney and the Isle of Man. These are where licenses are granted that must meet strict conditions. They monitor their licensees and keep a close eye on them. Also, applying for a license costs a pretty penny. There are also more exotic license providers that we are not so fond of such as Costa Rica. If an online casino has a license there pay attention, or just choose a casino with a stock exchange listing and a proper European license!