As it looks now, as of October 2021 that's it. You can play completely legally at a Dutch licensed online casino. But what about your privacy?
When you visit an online casino and play for money there, you put quite a bit of trust in the hands of people you don't know at all. It is therefore natural that many people wonder whether gambling at an online casino is safe and whether it is wise to share personal information with an online casino.
A wealth of personal information
Visiting an online casino is most enjoyable when we don't have to worry about it. For many, that may be easier said than done. After all, anyone who has ever played at an online casino knows how much of your personal information you have to reveal over the Internet. As a client, that can make you feel quite naked and vulnerable.
The bad news
Unfortunately, the Internet is a place where scammers can operate mostly undisturbed. This means, in any case, that as a consumer you have to be aware of this. What this amounts to in practice is fortunately quite simple: as a customer you need to know what to look out for if you want to know if an online casino can be trusted.
The good news
The good news is that online casinos with a Dutch license are all screened and have to adhere to strict conditions. This is beneficial for you as a customer, since the quality and safety of online gambling can be better monitored in the Netherlands.
The usual way
It is customary to give an online casino some personal information. Especially if you play for money, you can't avoid sharing your name and bank details. The only thing you want to be sure of as a consumer is that this privacy-sensitive data ends up in trusted hands. To ensure that your privacy is well protected, there are a number of things to keep in mind. Reliable online casinos distinguish themselves from unreliable casinos in several ways:
One foreign country is not the other
Because online casinos are not (yet) allowed in the Netherlands, online casinos are all companies located abroad. These are countries like Malta and Gibraltar where the legislation is such that the control of online casinos is quite possible. A company licensed in one of these countries will generally be reliable. But we recommend you wait until October of this year. Then you can safely go to casinos with a Dutch license.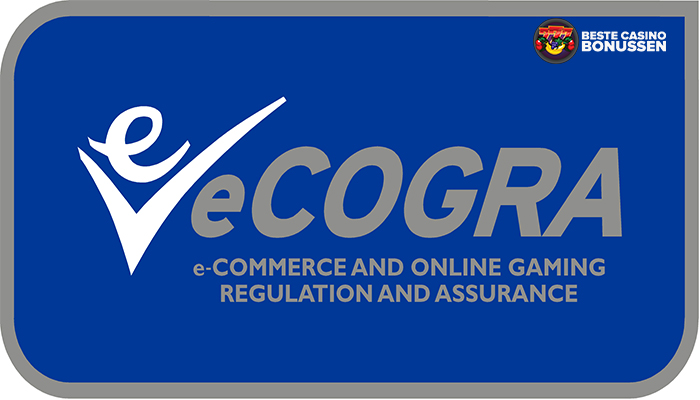 The "eCogra" mark
Just as every product and service today has a seal of approval from an independent party confirming and guaranteeing its quality and integrity, so do online casinos. It's called eCogra and any casino that has earned this mark will proudly display it on its site. An "eCogra" seal of approval will only be given to online casinos that act with integrity and adhere to regulations. It goes without saying that this includes the confidentiality of personal data.
Do not share more than strictly necessary
An online casino needs your privacy-sensitive information in order to let you play. However, be wary if you're asked for more than what you're asked for at other casinos. Especially when an online casino asks you for your password (except at login, of course), it's best to go and play somewhere else as soon as possible.
New legislation and privacy
The new, relaxed legislation allows online casinos to operate from the Netherlands. The big advantage is that quality and security can be checked from the Netherlands. Your privacy will soon be protected by Dutch law.
Is your privacy safe at an online casino?
The short answer is yes. The full answer is that you should always be careful which party you go with. A good online casino with a Dutch license distinguishes itself in many ways from an unreliable party.