On October 1, 2021, online gambling became legal in the Netherlands. That is, if you do so at an online casino or sportsbook that holds a Dutch license.
This will make large numbers of players want to try their luck online. But then there is always a small group of players who lose themselves in the games and gambling addiction lies in wait. To protect these players, CRUKS was created by the Dutch government and the Gaming Authority.
How do you unsubscribe from CRUKS? 1. Go to the CRUKS website
Go to https://cruksregister.nl/. This is the CRUKS website where you can register and where you can manage your registration. Click on the middle box that says "Manage My Enrollment".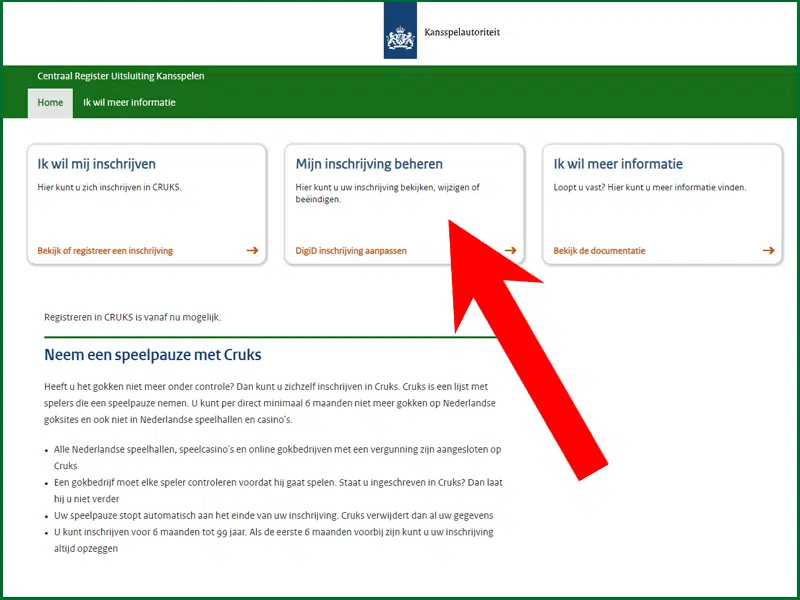 2. Sign up with DigiD.
With a click on the big green button you can sign up using DigiD.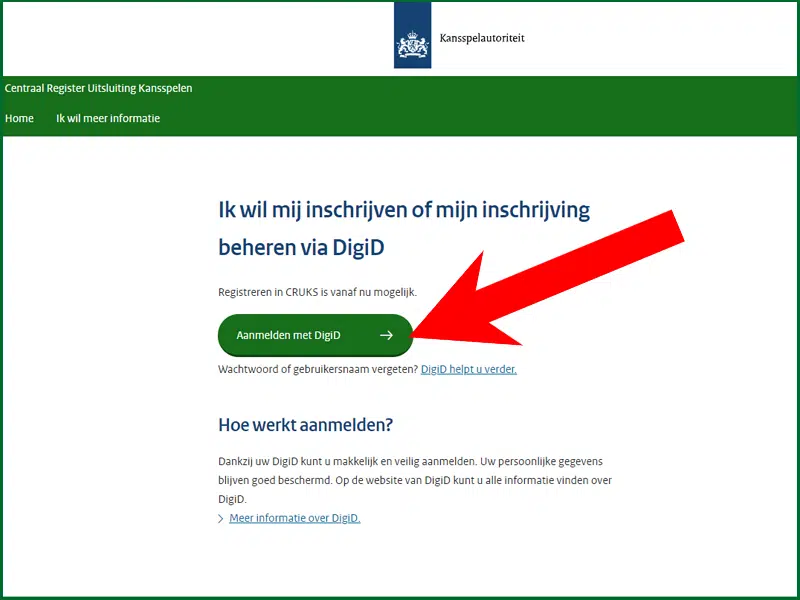 3. Choose how you want to log in with DigiD
There are 3 different ways to log in with DigiD. With the DigiD app, with username and password or with your ID card. Choose the way you want to log in.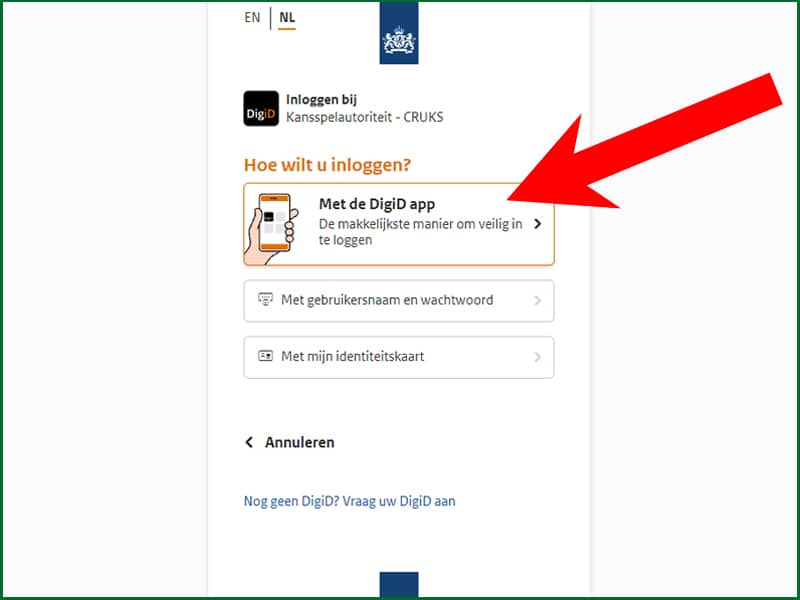 4. You will now see all your data
All your data will now be displayed and you will see the expiration date of your registration. If less than 6 months have passed since your registration, you cannot do anything. However, if 6 months have passed and you want to terminate your registration that you set to longer than 6 months at the beginning, you can do that here. At the moment, that is not an issue for anyone because CRUKS has only been active since October 4, 2021. It is expected that in April 2022 there will be a button to stop your subscription with immediate effect.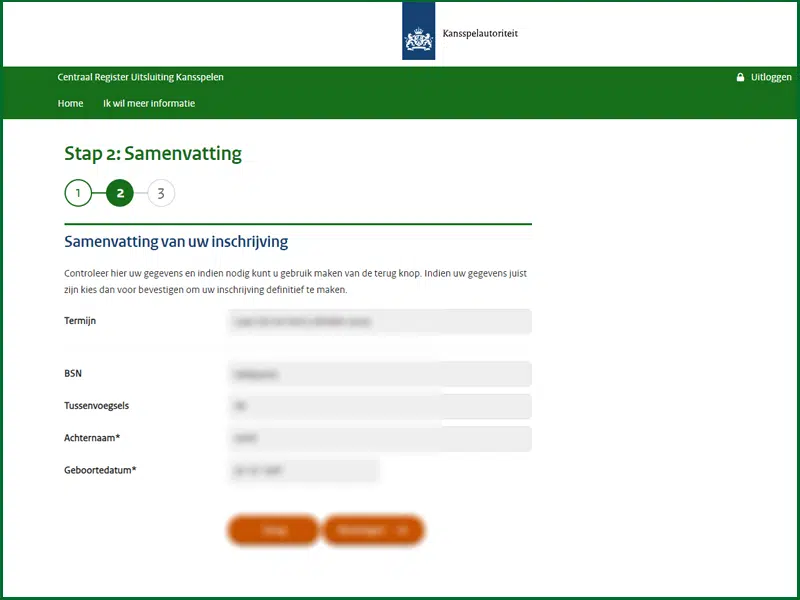 Hide explanation
What is CRUKS?
It is an abbreviation for Central Register Exclusion of Gambling. An online database where you can register yourself if you feel you are out of control. In CRUKS you can decide how long you want to be excluded from gambling. The minimum exclusion is 6 months and may be much longer. If you are registered with CRUKS you can no longer gamble anywhere in the Netherlands. Not at Holland Casino, not in one of the many gambling halls and not online at any of the providers with a Dutch license.
You can register yourself at CRUKS or you can register one of your relatives for it. But it can also be done by a provider, for example through your gambling behavior at Holland Casino or an online casino. There are a lot of conditions for that, so it won't happen just like that. But what if you have excluded yourself for 12 months and you want to undo that after 6 months. How do you do that?
Play responsibly
A registration in CRUKS is irrevocable. You are bound for at least 6 months. A registration in CRUKS automatically stops after 6 months, unless you have specified a longer period. If that is the case you can shorten that period. After 6 months of registration you as a player have the option to unsubscribe from CRUKS with immediate effect.
It goes without saying that it is simply best to never end up in CRUKS' database. This can be done by playing responsibly. Know that there are also some very good agencies that can help you with any gambling addiction. Think and prepare yourself well if you are going to gamble with real money.