Everyone sometimes dreams of being invincible and winning big bucks at the casino. Hard to be so lucky. Yet there are players who have managed to do so. Although….. Usually not in an honest way. Read the story of five remarkable casino winners. how did they do it? And did they eventually get away with it despite their questionable techniques? The following five people are the most famous in casino history who tried.
1. Edward Thorp
The first known to us gamblers and their stories article is Edward Thorp. He was the first to manage to develop a card counting system for playing blackjack. With this, Edward Thorp managed to beat the blackjack game itself and was able to start making money. Everything started in the 1960s when Thorp went to Las Vegas with a good friend named Claude Shannon. He became completely obsessed with gambling and wanted to do everything possible to win as much money as possible.

Edward Thorp managed to develop a system using his IBM 704 that made it possible to count cards. After developing several versions, Thorp went back to Vegas. There he went gambling, which, based on his system, allowed him to win over $700,000 in just one weekend. Winning a lot of money continued, as casinos just couldn't catch him cheating. Eventually he was barred from all casinos because they knew in advance that he would win. Moreover, not only gambling made Edward Thorp popular, but his book "Beat the Dealer", published in 1962, had also contributed.

2. Richard Marcus
When we talk about Richard Marcus, we have to start with a story about a little boy who lost all his baseball cards because of a scam. In those years Marcus was still young, but determined to be able to win himself later. When he was old enough, he went to Las Vegas, where he had to spend his early days on the streets. This, because he simply did not have enough money to afford a home. Soon Richard Marcus found himself working as a professional dealer and that's where it happened.

When he met a certain Mr. Classon he had found a soulmate who was also in for winning money. Together they met up after a night of work and devised a pre-shuffled deck that meant the player would always win. Together they grabbed $21,000 the first night and this went on for many months until they were caught by the casino. Later, Richard Marcus was part of a whole team, with whom they managed to scam many more casinos for 12 years!

3. Louis Colavecchio
You may not know the name Louis Colavecchio, but it is one to remember. In the 1990s, this man almost got The Mint. Not surprisingly, Louis Colavecchio was able to duplicate the coins of the slots at the Atlantic and Connecticut casinos. This made it easy for him to take a loss and, of course, it was a nice bonus when there were winnings. However, Louis Colavecchio eventually fell through. The FBI, Secret Service and many other federal agencies helped in the search for this counterfeiter after a casino found the counterfeit coins in its slot machines. Eventually, then, the man was caught. It was never clear how much he ultimately won, but an estimate of over $100,000 to $500,000 for the few weeks of cheating is very plausible.
4. Tommy Glenn Carmichael
In the 1980s, the story of Tommy Glenn Carmichael begins. He was only just 30 years old, but already a real talent when it came to slots. When he met an old school friend of his in Las Vegas who had his own slot machine they started testing it. They wanted to make sure that a slot would pay out faster and thus increase the chances of winning. The inventor got the job done. After a piece of metal was thrown into the slot machine, payouts were faster and, of course, they were going to put this into practice. After Carmichael had been at it for a few weeks with his partner, they finally fell through. Casinos started to replace their slot machines and Carmichael had to go to jail for 5 years for his fraud.
5. Keith Taft
A genius electrical engineer named Keith Taft spent over 30 years working on a microcomputer with his son. Fascinated by Edward Thorp's blackjack winnings, Keith Taft wanted to be able to go for the big prizes too. With the microcomputer, whose first model weighed over 7.5 pounds, Taft and his son set out to beat the casino. With the computer under his shirt controlled by his toes, they started playing. It worked! Keith Taft and his son managed to bring in a total of $400,000 in prize money in the first 7 days.

His pride eventually turned fatal, because by offering the computers to other players, a casino was able to catch him. Since the casino that caught him had no idea how this thing worked they could not prove anything to the authorities. Keith Taft was therefore set free. However, the rules in the land-based casinos were changed. This made it punishable to bring unidentifiable electronic devices into a casino. Taft and his son were consequently shunted out, but in the meantime had a good deal of money on hand!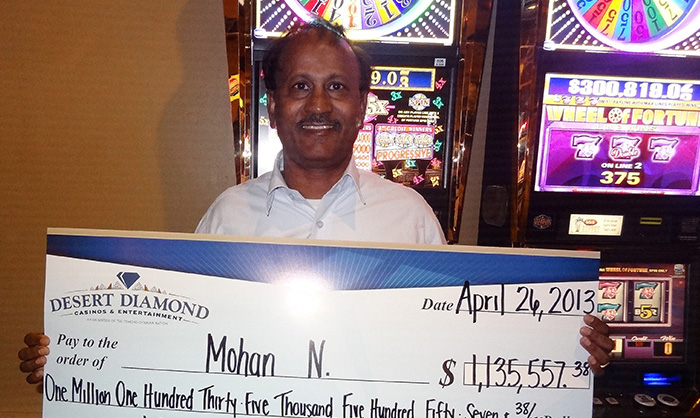 Gambling as a high roller can be very profitable
Most of the people who designed inventions to beat the casino went about it as highrollers. This means that they gambled with a lot of money in order to make big profits based on their systems.
Playing with a strategy
What we've learned from the stories of the famous gamblers above is that using a strategy can be a great success. There have been many systems developed over the years. Today we can say that there is never a 100% chance of success. However, your chances of winning with a strategy will certainly increase.
If you were to play roulette with the Martingale strategy, for example. You start with a fixed bet on a fixed color. If you lose, you double until you win. At that point you have your lost money back and the profit is equal to your base bet.
What can stop you from winning? The fact that you have to deal with maximum bets on gaming tables. For example, do you need to eventually raise to 140 euro bet, but the limit is 100? Then you can't go any further.
One tip we would like to give you, therefore, is to always practice online casino strategies before using them. You can do this for free at all the casinos we tested.
If you really want to gamble safely on the Internet, then it's better to wait until 2021 because from then on online casinos with a Dutch license will be on the market.