Fortunately, every casino looks different, otherwise it could get very boring. But have you ever looked at the top 10 casino hotels in the world? It's a good thing you're going to look into this and that's why we've already compiled the top 10 for you.
All you have to do is read through them at your leisure and then choose which casino hotel you want to gamble at. There's no shortage of excitement and luxury to be found everywhere, as you'll be able to enjoy the luxury and high odds of winning. Would you like to take a gambling trip? Then be sure to visit these casinos from our top 10.
Check out the top 10 casino hotels here
1. Bellagio Casino in Las Vegas
Bellagio Casino is still the most popular casino in the world. This casino is not huge, but it is incredibly luxurious. The service of the guests is very important here. There is a huge staff walking around here to serve you. When you want to visit Las Vegas you should definitely visit this famous casino.
2. Marina Bay Sands in Singapore
Now you may be asking yourself how we got to Singapore. However, the Marina Bay Sands hotel and casino is such a beautiful casino that it has certainly earned a second place. It's just a pity that it's located in Singapore, so it's not exactly around the corner. If you are ever in this country then you should definitely visit this hotel and casino. It is huge and has a beautiful pool. Perhaps the most beautiful in the world! You're not going to lack for luxury here, open your eyes and try to take it all in. You're going to have the ultimate gaming experience here.
3. Luxor in Las Vegas
Probably you have seen this casino on TV. At the entrance of the casino you will find a Great Sphinx. This gives the casino a very luxurious look from the outside. The inside is also very luxurious. You can enjoy the best slots, table games or other gambling games here at a very luxurious environment. It's worth exploring it and see if you can win a lot of money here.
4. Monte Carlo Casino in Monaco
In Monaco live the richest people in the world. They often go to the Monte Carlo Casino on weekends. This casino has been around for a very long time and is extremely luxurious. This casino was conceived by Charles Garnier who also designed the Opéra de Paris. It is worthwhile to use it during your trip and see how much luck you have here.
5. The Venetian in Macau
No casino is as luxurious as The Venetian. This casino is the largest of all. It is 51,000 square feet and has 3,400 slot machines. At the gigantic casino, several canals have been constructed just like in Venice. You can take a gondola ride across them. It is a great experience to visit this casino. You're almost out of eyes here to take everything in. Therefore, it is recommended that you take a few days to experience the gambling experience for yourself.
The Bellagio is still the most popular casino in the world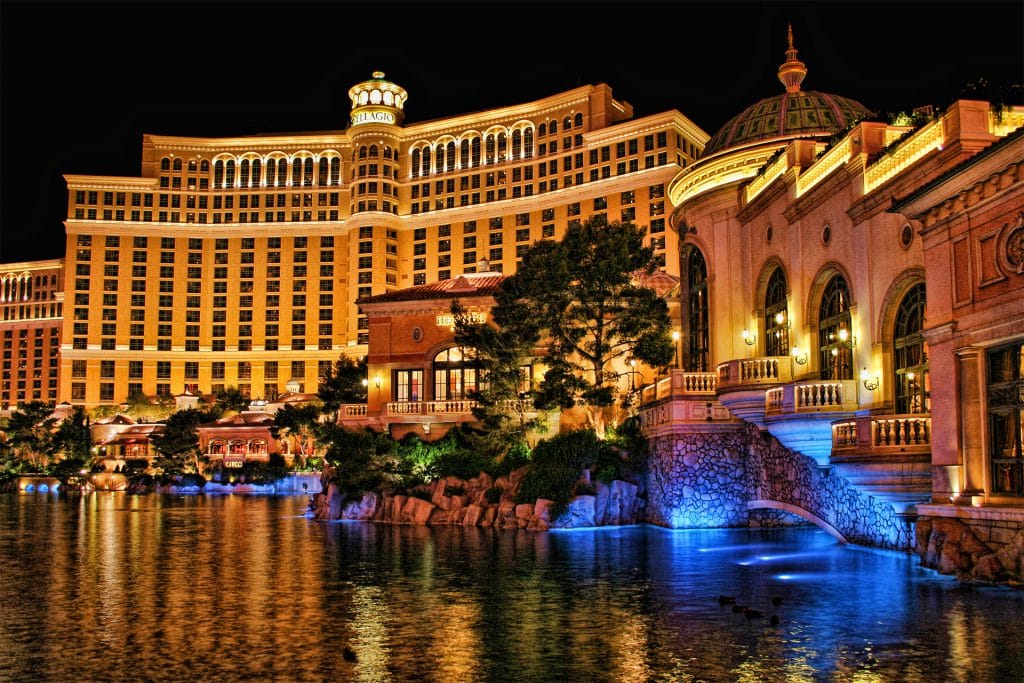 The luxurious Marina Bay Sands in Singapore even has a beautiful swimming pool.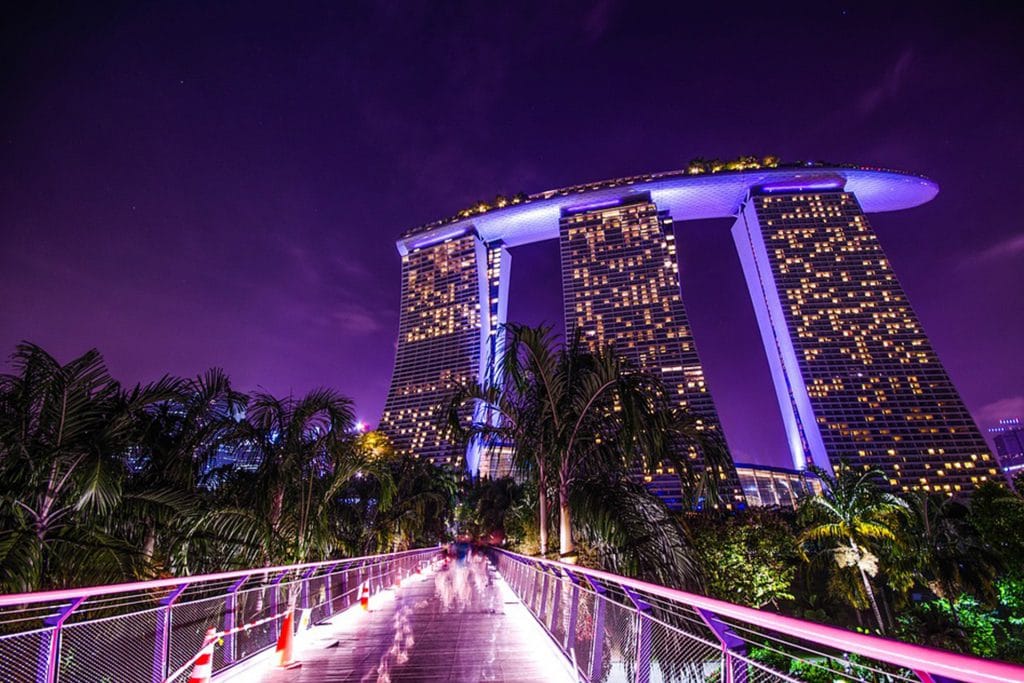 The Monte Carlo Casino in Monaco was conceived by Charles Garnier who also designed the Opéra de Paris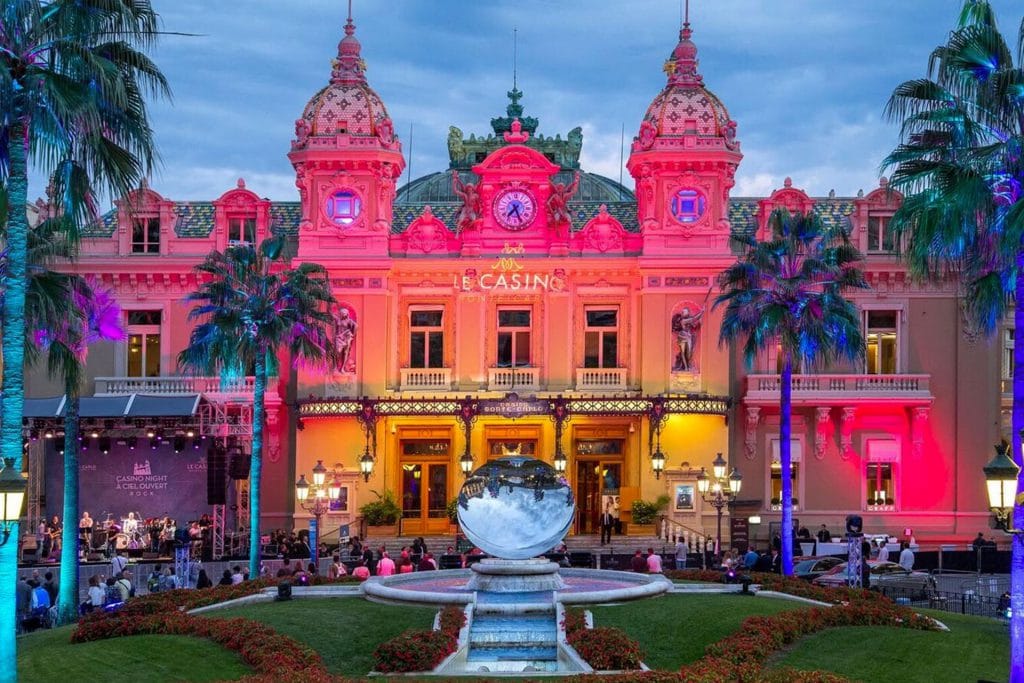 6. Ritz Club in London
Exclusive is Ritz Club for sure, despite not being very big. You have to pay a high fee to get in. Not just anyone gets in. This is a members-only casino. Of course, you get a great gambling experience in return. It is worthwhile to work on this anyway, so that you can get in as a member at the casino.
7. Sun City Resort in South Africa
This special casino resort consists of two casinos: Jungle Casino and Sun City Hotel Casino. You can enjoy the best and newest slot machines at both casinos. The casino is extremely luxurious and has a very nice look! During a trip to South Africa, you should definitely stay here for a few days to taste the atmosphere for yourself.
8. Sands Macau (China)
The city of Macau is all about gambling. It is also called the new Las Vegas. More and more people travel to Macau to gamble. At the luxurious Sands Casino you can take a gamble on one of the 519 slot machines or one of the 277 gaming tables. This casino is great to see with your own eyes. Gambling here is an ultimate experience that you really don't want to miss.
9. The Wynn in Las Vegas
This hotel and casino has 45 floors. That's really high! This casino is special because of the combination of nature and luxury. At the casino you will find a large mountain with a veritable waterfall, which will flow into a large lake. This is a casino that you should definitely have seen! When you book a trip to Las Vegas, visit this hotel/casino for sure, it is more than worth it.
10. Casino Baden in Baden (Germany)
This is a huge luxury casino built in the style of French palaces. People used to play here with chips made of gold or silver. Unfortunately, this is no longer the case today. You can place a bet here whenever you want. The hotel is also very luxurious which definitely puts it in the top 10.
Travel and visit casinos
Are you someone who likes to travel and would like to discover casinos abroad? This is your chance. You've just been introduced to the top 10 casino hotels in the world. It's up to you where you want to take a gamble and where you are going to spend your vacation. With a little luck you will win some nice prizes here and maybe you can even earn back your vacation or more! It's worth taking a closer look and enjoying a pleasant vacation in one of these hotels with a nice casino.