In the gambling industry, there is constant struggle among online gaming websites. These do everything possible to attract new players. The latest trends are followed and attractive casino bonus deals are available.
The online casino strives to provide players with the most enjoyable experience possible. To make it even more exciting they have come up with the no deposit bonus. For new players, the no deposit bonus is the most lucrative.
Free money is great!
As you know yourself, people love free money and that's exactly what the online casino does, they give you free money. Often this is in the form of free spins but also this can be converted into real money. Knowing the terms and conditions of no deposit bonuses will make clearing a bonus easier. It is important to be aware of the terms and rules in the bonus terms because once a bonus is cleared it is available for withdrawal.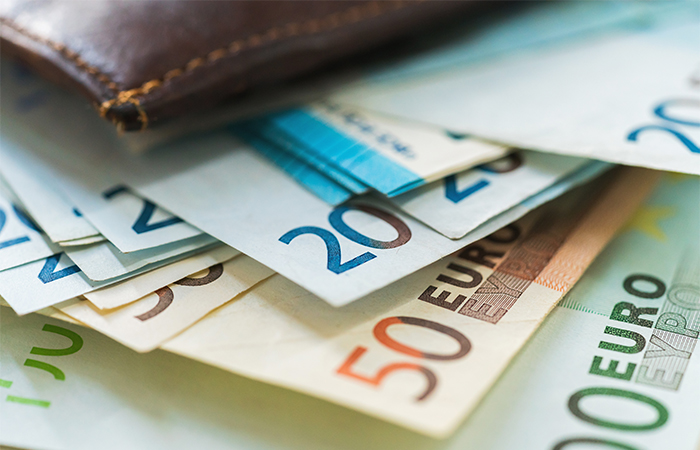 Free money at online casinos
The terms and conditions are set by the online casino itself. This is to protect themselves from players who want to abuse the bonus. Read on in this article about the no deposit bonus terms and important 'wagering requirements' that are attached to it.
Example of a no deposit bonus
Before we go deeper into the terms and conditions and the wagering requirements, let us first give you an example of a no deposit bonus. For example, an online casino gives a £25 no deposit bonus to a new player. To claim it at 'Cashier' create an account. Fill in personal details during the registration process and via email you will receive a verification email.
Verify the email to indicate it is you and the bonus is available in your account. No deposit is required for this bonus. Although the no deposit bonus is available within minutes, cashing out this bonus is another story. This requires players to meet the wagering requirements outlined in the terms and conditions.
Terms and conditions of no deposit bonuses explained
The terms and conditions of an online casino indicate what you can withdraw as a minimum or maximum, for example. The wagering requirements are often displayed on the bonus page itself, but to see the rest of the rules, you need to open the bonus terms and conditions. For example, after claiming the €25 no deposit bonus, you may be able to withdraw a maximum of €100 after clearing the bonus.
Furthermore, this bonus must be wagered 30 times before it is available for withdrawal. Also keep in mind that the terms and conditions may differ from one bonus to another, therefore it is advisable to read them carefully and compare them with each other. At the same online casino, it is quite possible that you will have to deal with different bonus terms.
Casino bonus wagering requirements
The wagering requirements in the terms and conditions are the most important. You may already be eligible for a no deposit bonus after registering an account at an online casino, but you won't be able to cash it in if you haven't met the wagering requirements. As in our example, the $25 no deposit bonus with 30x wagering requirements. In this case, you need to have wagered a total of €750 (€25 X 30) before you can redeem the bonus.
Also, there are restrictions such as games that only count for 20% and meet the wagering requirements. These are often casino games such as blackjack, roulette, caribbean stud and video poker. Online video slots count for 100% because of the higher house edge. Online casinos protect themselves and make it harder to clear the no deposit bonus by limiting the percentage of table games with lower house edge for meeting the wagering requirements.
Conclusion
At GamblingID.com you will also find a number of attractive no deposit bonuses. Each online casino has been tested for safety and security. They are licensed in the Netherlands and supervised by several independent bodies to test the casino games for fair play. Claim a great no deposit bonus today, but be sure to pay attention to the terms and conditions that apply – to never have any surprises.