Maybe you are a big fan of online slots. In this case, you will always have to deal with RNG the moment you spin the reels. But you may also prefer to play in a live casino, which will give you a completely different experience. Both forms have their own advantages and disadvantages. We've looked at the things that make playing RNG slots and live casino games worthwhile.
RNG games are regularly tested
We start with online casino slots and casino games that operate on the basis of a Random Number Generator. This makes online gambling fair and players prefer to see this. The RNG software ensures that every outcome is completely random. There are several testing agencies that regularly check the software to ensure fairness.
Independent testing agencies will make you feel even more secure. This is because these constantly test the casino software. When the software is approved it gets such a stamp. This way the online casino can prove that it offers fair play. It's advisable to look for these stamps from independent testing agencies so you know you're playing at a casino with reliable software.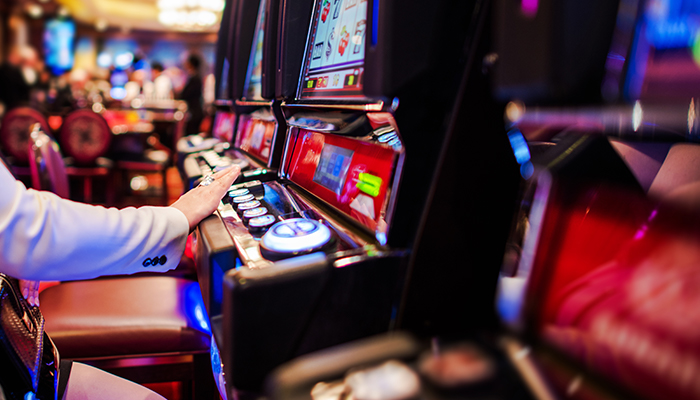 RNG software determines payout outcome in advance
Different RNG casino games & software
Basically all casino games in the 'online casino section' on a website are powered by RNG software. The piece of software generates random numbers and spits them out. Each number is a combination, outcome or something similar. All rounds are completely independent and cannot affect each other. Games like Blackjack, Roulette, Baccarat, Craps, Keno, Video Poker, online slots and even mobile games are all supported by Random Number Generators.
However, beware! There are plenty of online casinos that have made deals with untrustworthy parties. These would counterfeit casino software, in order to offer the house more benefits. GamblingID.com excludes these types of online casinos and only places a casino after it has been fully checked on points such as auditing agencies labels. We choose the certified casinos that under supervision constantly prove that honest software is offered.
Live casino games explained
Live casino games are played differently. More specifically, they are created to work in the same way as a roulette wheel in a land-based casino. Only now you experience this experience from the comfort of your own living room in HD quality. Software companies like NetEnt and Evolution Gaming offer you a fun experience where you compete against live dealers. Live croupiers throw the ball into the wheel and indicate exactly how much time you have left to bet.
The nice thing about this form of gambling is that you see other players placing bets. You can interact with the live casino staff and a choice of many Live Blackjack and Live Roulette varieties are available. For social casino players, the live casino is ideally suited. Just to recap, you get the ultimate casino experience, without leaving your home.
Games supported by Random Number Generators:
Blackjack Pro

Keno

Baccarat

Roulette Which form of gambling is better?
Basically, you don't need to compare these two fun forms of gambling. Both are worthwhile and necessary to try out. It just depends on your own preferences. RNG slots can be very profitable and have progressive jackpots. Many bonus features such as scatters, wilds and mysterys provide plenty of excitement.
But on the other hand, gambling with live dealers can also be fun. We think it's more important to compare online casinos. Only then you can get a fun experience on both online casino games & slots with RNG, and on live casino games with real croupiers and dealers.