These designers have joined forces to bring some of the most popular games to the online casino.
This includes several slots that are sold to casinos where they attract a large audience. This talent focuses on several things.
Sunfox Games Review
The time when you played on a slot machine where you only had a few chances to win seems to be a bit behind us. When you have to wait every time for that one big prize to be won, it doesn't really help. Sunfox Games has come up with a different winning system that allows you to win more while playing. This system is called 243 ways to win. This system doesn't look at straight lines on the reels of the slot machine, but at the place where the various symbols land on the screen.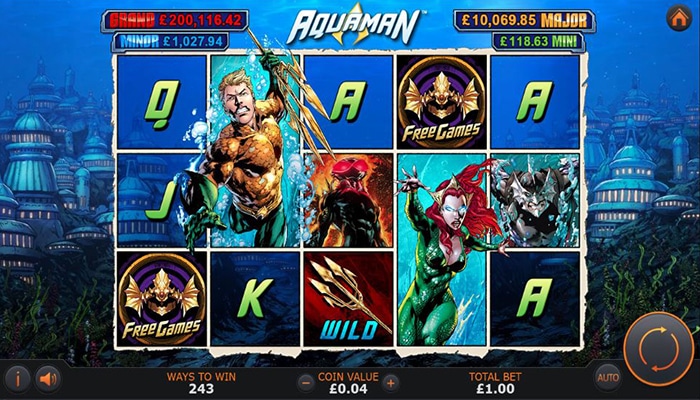 Aquaman Gameplay
This involves the use of mathematical formulas that are incorporated into the game. The fact is that as a gambler you get the feeling that you are at the fairground at one of those 'always prize' stalls. The winnings will not always be higher than your stake, but all in all there is an interesting amount to be won in a method to win. This is because you don't only have a prize on 1 combination but often on multiple combinations simultaneously. This ensures that you play with a satisfied feeling; something that makes gambling extremely interesting.
3D graphics from Sunfox Games
If you're going to play on a slot machine, then you obviously want to have beautiful images in front of you. SunFox Games aims at making every game 3D by default. This way, you'll have the feeling that when you play on your laptop, you have a real moving screen in front of you. It is a game that will make you feel as if you are playing a real computer game. This is because in this case you are playing with images that have really been paid attention to. This makes it interesting to play, even if you don't make a profit for a while. After all, you have to remember that an evening at the slot machine is a form of entertainment that should remain interesting. SunFox has taken this into account. It's not for nothing that you can find these games at more and more casinos.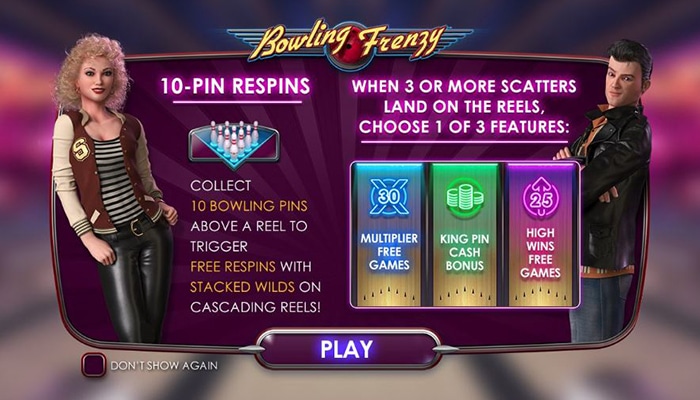 BowlingFrenzy is one of the popular slots from Sunfox Games
Multiple Wilds in a game
If you're playing on a slot machine then it's always interesting when there are Wilds in the game that allow you to complete a payline. At SunFox Games they have realized the power of having multiple Wilds in a game at once. This way more winnings can be made and it is nice to know that each Wild has a different value. These Wilds have the function of a joker but in addition you can also use them to complete win rows. It has the effect of giving you more chances to win, but in addition more variety in the payout system.
Play Sunfox Games at: Best Live Casino
Betsson
No license in the Netherlands
Read review
The future of Sunfox Games
Where many producers with a low number of games per year see their chances on the market plummet, SunFox has done better. It is not the quantity of the number of games that counts, but the quality. With themes based on stories that everyone knows from their childhood, they are very popular, especially when combined with a mature dose of entertainment. It's a must to play one of Sunfox's slots.