Betting on sporting events is one of the better options you have when you want to have a realistic chance of winning more than losing. Unfortunately, in practice, only a small percentage of gamblers really learn how to be successful with betting on sporting events.
In this article, you'll read more about the six steps required to eventually bet successfully on sports competitions. The information in the first part will probably get you started. So pay particular attention to this both while reading and when you get started.
1. Do not do what others do
With this, we've actually named the core issue. Almost all sports gamblers lose in the long run. Doing exactly the same as what everyone else is doing is most likely a bad idea. Most sports bettors bet on their favorite team and invest little time in research, evaluations and handicaps. Or they put in some half effort and think they have all the information they need right away.
Then there are those who place their bets based on a hunch or gut feeling. Such bets have absolutely no chance of long-term profit. We are talking here about about 90% of all people who bet on sports. The remaining 10% take a different approach. This 10% consists of the small percentage of bettors who currently beat the betting shops. These are people who put in the necessary work to learn how to make a profit in the long run.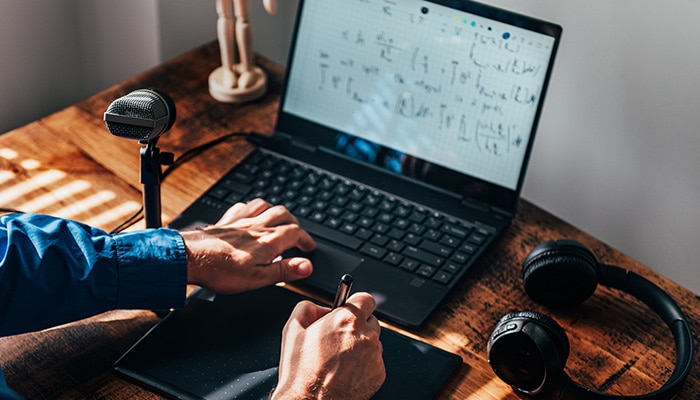 Betting on sports can't be solved with math, but you can use math to make a profit
2. How to make a profit in the long run
First of all, they don't bet on their favorite team anyway. You can find hundreds of other matches, so why should they risk emotions influencing their bets. Even if you're a good handicapper, it's hard to make good judgments about your favorite team. In addition, they never bet based on a gut feeling or hunch.
This may seem logical, but this requires a little explanation. While it may not seem so on the surface, gambling on sports can all be explained mathematically. This doesn't mean you can solve sports betting problems with math, but you can use math to make a profit. In math, gut feelings and hunches have nothing to do with results. Online gambling on sports is the same.
It is simply impossible to make long-term profits from hunches and feelings. In fact, there is a good chance that you will lose about 5% in the long run in these games. This is because the average loss is 5%. Finally, profitable sports bettors spend a lot of time selecting the right bets. They do this based on information and research.
Here you can place sports bets bet365
100% betting credit up to €100
BetCity
20€ Free Bet with your first deposit

Bingoal
100% bonus up to €250 + 100% Odds Boost
3. Important point is the payout difference
A mistake that the 90% often make is to look purely at the matches. They think that this will give them the right information for placing their bets. The fact is that you won't know if a particular bet is interesting until you know the betting lines. Suppose you are watching a match and it is expected to be won by 7 points difference.
It is then not interesting to bet on that outcome. After all, the payout will be quite low. So low that in the long run there is no profit to be made. One should always consider the payout differences in order to place a good bet. In doing so, it is important that the final intended profit actually contributes to your bankroll.
4. Start small, build a system and expand it
The smart way to build any kind of success is to do the same thing others have done who are successful. If that path is hard to find or very long, it's helpful to start with small steps. Unfortunately, among sports gamblers it is not a habit to share secrets with each other. They prefer to keep a winning strategy to themselves.
Therefore, you should start small and learn as much as you can. Keep learning until you have built a profitable system. Once you have a system that can beat the betting companies on a consistent basis, you can then increase your bets. So in the beginning you just have to have a lot of patience and not bet too much. Just because you win a few bets or weeks in a row doesn't mean you have a proven system. Be smart, learn as you grow and stay patient.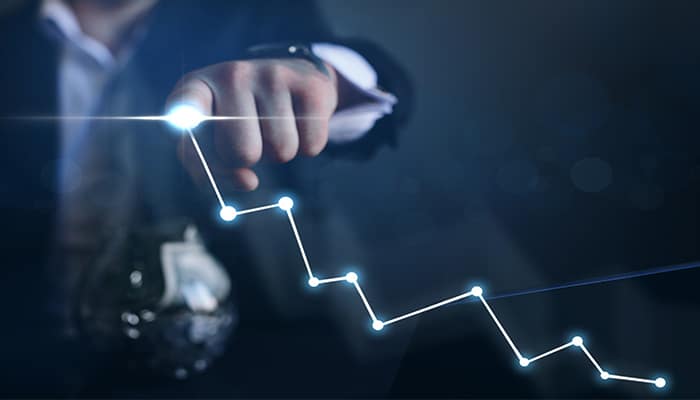 The fact is that you won't know if a particular bet is interesting until you know the betting lines
5. Winning is a full-time endeavor
There is an essential difference between the 90% and the 10%. The 10% understand that winning at sports gambling takes a lot of time and dedication. They are also willing to do whatever it takes. Some of the 90% know these things, but are not willing to do the work. That's fine, as long as it's a conscious choice. But anyone who wants to be successful as a sports gambler will definitely want to put a lot of time into it.
Most successful sports bettors treat their betting like a business. They invest in their business, constantly try to improve and keep a close eye on their money. This is how you should approach sports gambling. Invest in your mind by learning as many tricks and testing as much as possible. Never stop trying to improve and keep looking for new ways to win. This is the only way you will realistically become a successful sports gambler.
6. Bankroll management is important
One last thing the 90% does that you should avoid is betting without a bankroll. You need a bankroll for all your sports betting. Don't make the mistake of only using money from your regular accounts or that you carry on a daily basis. In addition to setting aside a bankroll that you only use to bet on sports, you should also build as large a bankroll as possible.
Even if you have to start with a small bankroll, you should use your winnings to build up your bankroll. You can then keep adding some money to it and continue to build your bankroll. Good bankroll management is important for two reasons. The first reason is that you need a large bankroll so that you can survive a series of losses.
Every sports gambler has losing series. The second reason is that you need to place large bets to make enough money to live on. It is almost impossible to make decent money in sports gambling while betting less than €500 or €1,000 per game. And to do this, you need a bankroll of €50,000 to €100,000 or even higher.
Conclusion
The most important rule in sports gambling is to avoid doing what most others do: "losing in the long run"!
Once you learn the first rule, learn the importance of the rules offered by the betting companies. You never know if a game can be profitable until you see the profit lines. Start small when you begin gambling and then step up as you learn to win.
Furthermore, you need to implement a good bankroll manager and approach sports gambling as your business. Once you've done all that, you'll be well on your way to a life as a professional sports gambler.