Sportsbetting, as the English also call it, means betting on the outcome of a match or on an event in a match and in fact this is possible with all sports. Online sportsbetting is also very popular these days and this online betting can be done at legal Dutch providers.
The great thing is that you can make a bet for any sport and for almost any match event. Not sure how to get started? Then read our page with tips for sports betting.
Different sports
In the UK, you can find a bookmaker on every street corner where you can make a sports bet. For the most popular sports such as soccer, formula 1, darts, basketball, ice hockey, golf, rugby and tennis, there are many sports betting sites.
With popular individual athletes such as Max Verstappen, Michael van Gerwen and Mathieu van der Poel, there is also more interest in fun bets.
Soccer is by far the most popular sport in Europe. In addition, you can also bet on snooker, horse racing, motorcycle racing, badminton, surfing, volleyball, water polo or chess and many more sports.
Here you can safely bet on your favorite sport bet365
100% betting credit up to €100 Jacks Casino Online
Get a free bet of £50
Trusted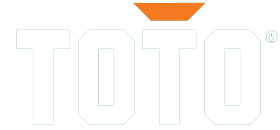 TOTO
Receive up to €50 in free bets
BetCity
£20 Free Bet on your first deposit
Our best bonus! Circus
Get up to €250 in free bets
Types of sports bets
Most people who ever bet on sports are familiar with the 1X2 bet. In doing so, you bet on a win, a draw or a loss. Nevertheless, there are hundreds of different bets to place at the bookmakers. You can't think of anything else you can bet on. Think about who will get the next corner, or who will get the next yellow card. We will explain the most common bets for you.
1X2 bet
This bet is always indicated by default at a match. The 1 represents a bet on a win for the home team, the X for a draw and the 2 for a win for the away team.
Sometimes the odds for such a bet are very low and there is little point in betting on them. If Ajax gets a quote of 1.02 for a win at VVV, then you'd better choose another bet.
Betting with a handicap
The Handicap Bet is the odd one out, as this involves betting on a match result where there is an imaginary lead for either team. Usually, the team with the lowest odds gets this edge. For example: Team 1 plays against Team 2 where the latter gets a lead of 2 points. So it is in fact already 0 -2 and if betting on a win for Team 1, then this team will have to score at least 3 goals.
⚽ The outright bet
Bookmakers use this name to indicate a season's bet. With an outright bet you bet on the champion or relegated player of a league, for example, or on the winner of a Grand Slam tournament.
The beauty of this bet is that you can also place it during a competition or tournament. The odds naturally go up or down during the season as a team performs better or worse.
One disadvantage of the outright bet is, sometimes you have to wait months to know if your bet was successful. But always nice to win an amount in May for a bet you made in August.
⚽ Over/under bet
This is a popular bet among sports bettors. Here the bookies choose a number, usually a number of goals and you bet whether the result is higher or lower than this number.
For example, in basketball you bet whether a player scores more or less than 20 points. In soccer, think whether more or less than 3.5 goals are scored. In tennis, for example, you can bet whether more or less than 18 games are played. For each sport, the bookies come up with fun over/under bets.
⚽ Betting on the correct score
To get a high quote, betting on the correct score is a good bet. Very difficult to predict exactly the outcome and therefore the nice payouts.
Predicting the right score is possible with any sport. In basketball, of course, this is even more difficult than in soccer. It's a fun bet where you can achieve high profits with small stakes.
Parlay bet
This bet is also called accumulator or combination bet. In this method of betting, you play through a number of bets on top of each other. The odds of each bet are multiplied by each other. As a result, one bet can yield an awful lot. The disadvantage is that one wrong prediction ruins the whole bet slip.
Example of a parlay.
Ajax wins: 1.5
PSV wins: 2.1
Federer wins Rolland Garros: 9,5
Van Gerwen throws 8x 180 in a match 5.0
Should all these predictions come true and you have wagered €10, you will be paid 1.5×2.1×9.5×5.0x€10 = €1496.25.
More about betting on sports:
Betting on Max Verstappen

Betting on tennis

Betting on darts

Betting on soccer

Betting on golf

Bet on horses

Betting on Formula 1 in Zandvoort

Betting on Sports Bonus Odds and Bets
Sports betting is generally quite simple and therefore accessible to everyone. It works as follows: One puts money on a prediction about a match result or an event.
Suppose one places a bet on the number of transfers for a certain club in a certain season and this prediction comes true, then one wins back the bet times the quotation. The odds, also known as the Odds, indicate the amount by which the bet will be multiplied if the prediction is correct.
So basically this is a number based on the probability of your prediction coming true and the win factor associated with it. When betting on the outcome of a soccer match, there are 3 possibilities, namely: 1 (a win for side 1), X (a draw) and 2 (a win for side 2).
If one thinks that there is a high probability that club 1 will win, then the Odds for this will logically be low. After all, the probability is high that this club will win (again) and this is offset by a lower profit in case of a correct prediction. If you bet on the side with the lowest odds, then the Odds will usually be a lot higher because the odds are smaller.
An example where we explain the Odds:
Match: Club 1 – Club 2
Odds: 1 = 1.34, x = 3.10, 2 = 7.80
In this example, the probability of Club 1 winning is the highest and therefore the Odds are the lowest. If you bet on Club 2 winning against the bookmaker's expectations, you can count on Odds of 7.80. If 100 euros were wagered, the player would thus receive 100 x 7.80 = 780 euros for this correct prediction.
Frequently Asked Questions What is the best sport to bet on?
It depends on the player's own knowledge of the sport which also determines how much chance he has of correctly predicting the final result.
⚽ Where can you place sports bets?
In the Netherlands, this was only possible at the Toto. As of 2021, many licensed bookmakers have been added.
⚽ Is there a certain stake required?
Often there are certain limits to bets. A bookmaker will indicate this clearly.
⚽ Do you have to be an expert to bet on sports?
It is not necessary to be an expert, but it helps. In sports betting, knowledge and information can give you an edge.
A development such as missing a star player due to injury is important information that can influence your decision.
Live betting on sports betting
You can also bet on events in matches. Examples include goal scorers, 180s in darts or the number of games remaining in a tennis match. The bookies offer live betting for many matches. For the Olympics, the European Championship, the World Cup and other games you can bet live on sports.
The beauty of live betting is that your knowledge of a sport comes into play. During a match you can see who is playing well and you get a better idea of the possible outcome. If a top player gets injured or if there is a red card, these are things that will influence the outcome of a match. By placing new bets during the match, you stand a better chance of becoming a winner.
For the big bettors among us, there are also fun live bets that make watching a game extra exciting. Here you have to think about, who makes the next foul or which team gets the next throw-in.