Those who think that the finest online slots machines are all made in America and Europe may still be wrong. Spieldev is a software provider that proves perfection is made in Argentina. This is the home of a company that annually produces a good number of slot machines, all of which are a feast for the eyes.
They don't just focus on the slots machines that are commonly known with traditional symbols. In fact, they work with all kinds of systems that put your brain to work. We have listed some of the finest productions of software provider Spieldev for you.
Spieldev Review
A truly unique game to play with a beautiful look is Codex Jackpot. This game is based on the movies and stories about the DaVinci Code. The codex with the various cylinders on it forms the look of the game. The different cylinders can all roll individually and it is up to the player to obtain good combinations on them.
This, combined with a game progress where you are faced with various interesting bonus games, ensures that you can spend an entire evening playing this game. It is absolutely special to mention that it is not only about your luck in the game. There is a fair bit of mathematical knowledge involved when you play this game and that is what makes it so interesting. Just winning based on luck is not enough, you make your profits in this game by mastering tactics.
This is something you can learn in yourself which makes it interesting to play this game more times. When you consider that you are building up to a jackpot together with other players it is good to know that playing a lot and often will eventually pay off. You make a great profit this way. It is therefore a game that is good for many evenings of entertainment and excitement.

A unique game to play is Codex Jackpot, based on Da Vinci Code
Fruity 7, for the real fans
The slot machine is available in all kinds of versions, that is more than known. Every year, game producers come up with multiple versions of these super-modern slot machines on the market. You would almost forget that there is a large group of players who still prefer the slot machine with the familiar fruit symbols. For years it stood in the pub, where you would toss in some coins with a beer in your hand.
For a while it seemed that the 'one-armed bandit' had disappeared from the street scene, but now this great slot machine is coming back into the picture. Fruity 7 is therefore the remake of this famous slot machine, especially for fans of the fruit, the bell, the 7 and the other familiar symbols. You can still make interesting profits on it and you are helped in doing so by the bars on the reels. You play this game with a nod to the past of the slot machine, but with a look ahead to the higher stakes and winnings you can make.
Quake the longer you play the more intense
Quake is a game that invites you to play it for a longer time. It is a game that of course revolves around winning combinations on the paylines. However, there is also a chance of winning that increases as you play the game longer and more often. During the game, a kind of landslide takes place where you get extra wild symbols on your screen and the symbols start clustering more and more. When you play the game longer you will see that you get more and more of these earthquakes on your screen.
This ensures that your chances of winning will increase as you play the game longer and more often. A good recipe for an evening at home on the couch in the online casino. Earning some extra money by taking a gamble can be quite shocking.
Fruity 7 is a remake of the famous fruit machine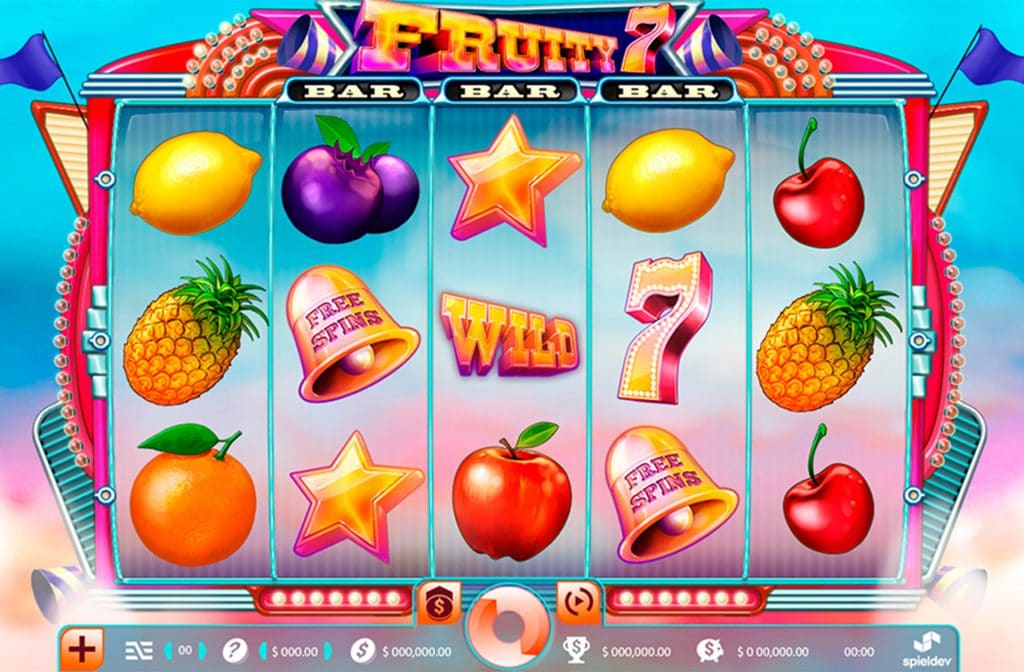 In the game Quake landslides take place, which provides extra symbols and extra chances to win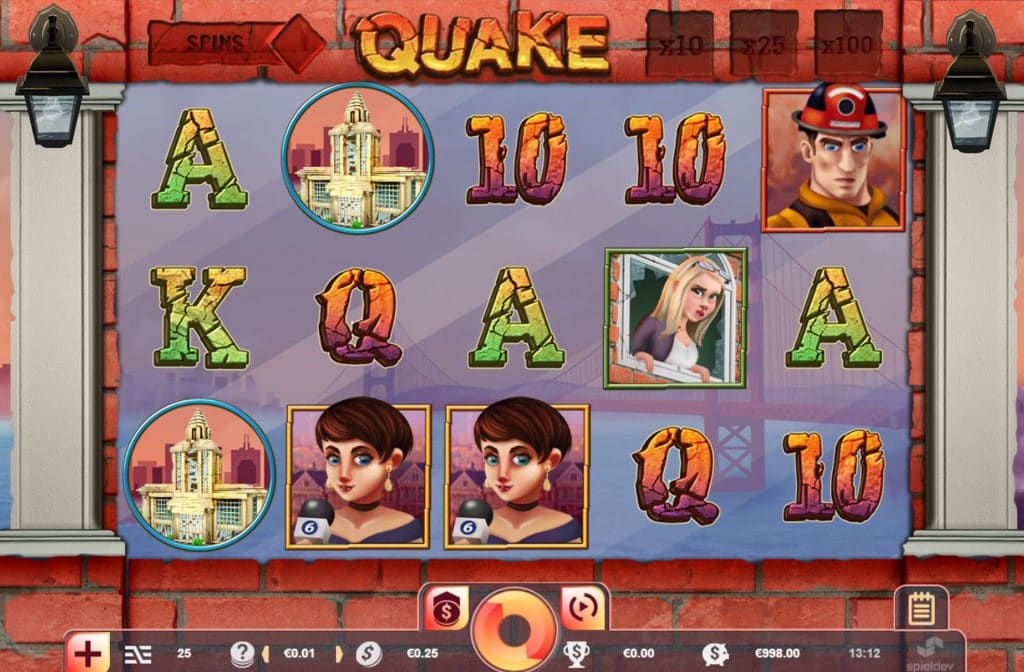 Play Spieldev at: Best Live Casino
Betsson
No license in the Netherlands
Read review
Our verdict on Spieldev
Software provider Spieldev proves that perfect games are made in Argentina. They design slot machines that require you to think while playing. Codex Jackpot for example is a unique game based on the Da Vinci Code. The slot machines are also a staple of online gambling, so they have made a nice remake of these as well. Go take a look and play one of the many games for free.