Free Slots
The great thing about online slots is that you can play them for free. That way, you can get to know the slot machines and all their features. This can come in handy when you want to gamble with real money later on. Of course, playing for free is also something you can do just for fun and as a pastime. One thing is for sure, playing for free doesn't cost you any money!
Opportunities to play for free
There are hundreds of slot machine reviews on our website. More than 90% of those reviews also have the free practice game on the review page. Just click on one of the reviews above and try it out.
Which slots games can't be played for free?
Almost all the slots we have a review of are also available as a demo. However, a few providers have chosen not to release demo versions of their slots. In that case, we have only posted a review with some images and very occasionally a video of the slot in question.
×
Fast forward to:
Free Slots
How to play
Playing online
Types of
Slot machine features
Strategy
Frequently Asked Questions
History
Quick links
How do I play free slots?
The easiest way to play for free is on our website. We'll show you step by step how it works.
1. Search for Slots
Type in the slot machine of your choice in our search engine. You will immediately see if we have made a review of it. You can also select the developer.
2. Play it
You did it, well done! You can now play and have, as you can see, a free money balance. If you are broke you can get a new balance by refreshing the page. If you want to play a different slot machine go back to the debit page and click on a different slot machine. Fun and free. We wish you lots of fun!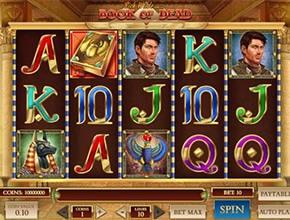 Hide explanation
×
Fast forward to:
Free Slots
How to play
Playing online
Types of
Slot machine features
Strategy
Frequently Asked Questions
History
Quick links
How do slot machines work?
How slot machines work is actually quite simple. A slot machine is a game with three or more reels that spin. The reels contain symbols and characters such as numbers, card symbols or other images. As a rule, you have more chances of winning if you play with more reels and win lines. This requires a slightly higher stake, but as mentioned, this gives you a much better chance of winning something.
There are also slot machines that have multiple game layers, the so-called lower game (main game) and upper game (bonus game) with which you can win extra points. The moment the reels stop spinning is completely random and determined by a Random Number Generator. However, it is true that in almost all slot machines the reels come to a stop from left to right. The Random Number Generator guarantees a fair and reliable outcome that cannot be influenced by anything or anyone.
Betting is simple: decide how many paylines you want to play with. Then you choose the coin value you want to bet, ranging from 0.01 to €5.00 or sometimes even more. Finally you choose the betting level which indicates how often you want to bet the coin value. Multiply all these factors, and this forms your bet with which you will play. Some have a higher starting rate because they always play with a minimum number of win lines.
The game starts and then it gets fun and exciting. You press the start button and the reels start spinning. Now you wait for them to come to a stop, this takes a few seconds. When the reels have come to a stop, it is clear whether you have won something. The game indicates this itself.
When do you win when playing a slot machine?
With most slots, if you have multiple matching symbols or characters on a payline, you win. Often these symbols must be adjacent to each other and the sequence must begin on the first reel. There are some exceptions to this which we will cover below.
Playing online slots
In online casinos, online slots are very popular. Players love them and they are played much more than table games like roulette and blackjack. Almost all online slots can be played for free or for real money on your cell phone. It doesn't matter whether you have an Android or Apple phone. Other devices, such as tablets, are also compatible with all online slot machines. This has the advantage that you are not tied to a certain location. Would you like to play for fun at work, on the road, at home or on vacation? Then this is all possible. The only thing you need to ensure is that you have an internet connection.
Playing with real money
Have you practiced enough and do you want to play with real money? You can and it's quite simple. Use our comparison tool to find an online casino that suits you, create an account and deposit money. Not a difficult task, but a necessary one. Now you can play.
Types of Slots
There are many names for slot machines. For example, you have fruit machines, video slots, gaming machines, slots and slot machines. All wonderful words but in the end we are talking about the same thing. Slot machines are the most commonly used word in the Netherlands. Besides the difference in names, they can also be divided into a few types.
First of all, there is the "classic slot machine". By this we mean the authentic slot machine of old with three or four reels that mostly used fruit symbols.
Another type is the "jackpot slot machine". This one, as the name suggests, features a jackpot. Here we can distinguish between a static jackpot (for example, if you play 4 x Cherry symbols you win the jackpot of 1000 credits) or the progressive jackpot. In this case the jackpot is linked to multiple slot machines and increases steadily (for example, each time you press/turn on one of the linked slot machines, the jackpot increases by 1 cent).
Finally, we would like to mention the so-called "theme slots". These, often beautifully designed slot machines, have a certain theme, such as a famous movie or artist. Examples include the Guns 'n Roses slot machine and the Jumanji slot machine.
Slot Machine Info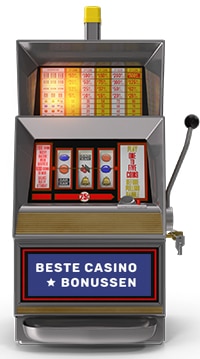 | | |
| --- | --- |
| Inventor | Charles Fey |
| Since | 1887 |
| Types of | > 1000 |
| Popular worldwide | Starburst |
| Popular in Holland | Random Runner |
×
Fast forward to:
Free Slots
How to play?
Playing online
Types of
Slot machine features
Strategy
Frequently Asked Questions
History
Quick links to
Slots Top 5 Book of Dead
Read review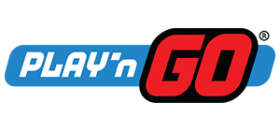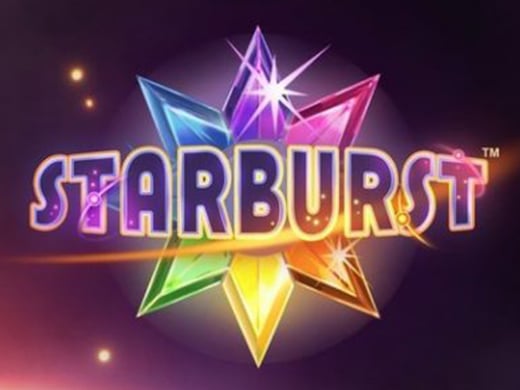 Starburst
Read review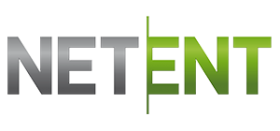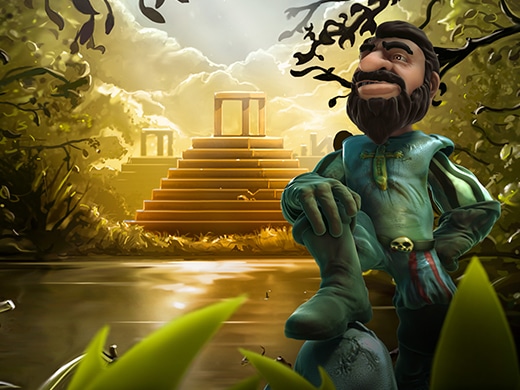 Gonzo's Quest
Read review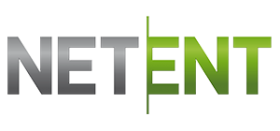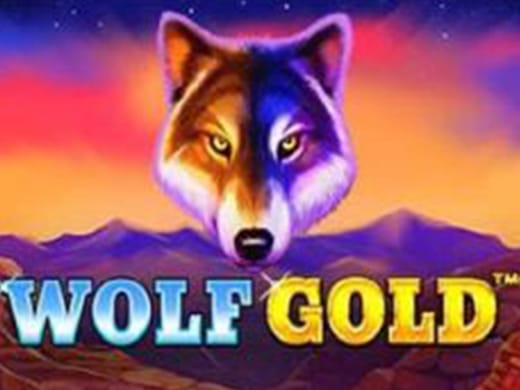 Wolf Gold
Read review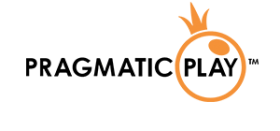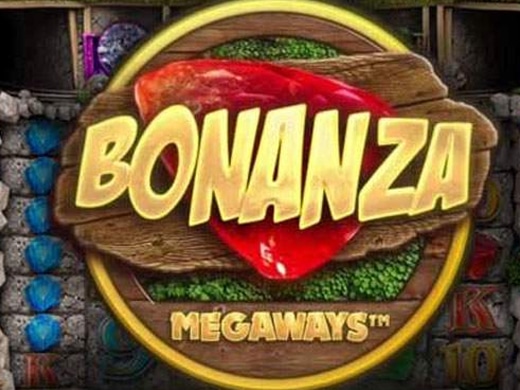 Bonanza
Read review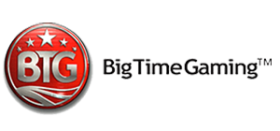 ×
Fast forward to:
Free Slots
How to play
Play online
Types of
Slot machine features
Strategy
Frequently Asked Questions
History
Quick links
The different slot machine features
Modern slot machines have all kinds of features to make the game more interesting. Here are some of them:
Megaways

This feature is unprecedentedly popular today. Designed by Big Time Gaming and so popular that many other providers are buying this popular system to apply to their products.

Cluster Pays

This is an alternative way of determining when you win. Normally, you have to deal with win lines. With "Cluster Pays" symbols must be connected and it doesn't matter if they form a line. A good example is the "Aloha! Cluster Pays" slot machine.

Wild symbols

The "Wild" symbol can substitute for other symbols as a wild to form winning combinations. The "Wild" cannot substitute a scatter symbol.

Scatter prizes

A "Scatter" is a symbol that does not need to form a payline with the other scatter symbols to give a winning combination. Multiple "Scatters" in view usually result in a bonus game.

Free spins

This is an easy one and translates as "free spins". You win free spins and then you can play a certain number of games without any points being deducted from your account.

Bonus games

There are many different variants available under this term. In general, it means that by activating the bonus game you can win extra prizes. This activation can be done in many different ways. Sometimes you have to choose from a treasure chest or other symbol, another time you have to follow a storyline to get to the bonus game.

Gambling functions

A feature that has been around for a long time is the gamble feature. This means that you can try to double (or multiply) your won prize. Usually you have to make a choice. Heads or tails is a well-known example.

Multiplier

Some slot machines have a multiplier. These come in different versions. A commonly used multiplier is one that is used during free spins or another bonus game. This multiplier ensures, for example, that each successive prize receives an extra doubling. As an example: the first free spin, a prize of 500 points falls, you just get paid out 1x.

The second spin you have another prize, this time 400 points and because it is a consecutive prize it gets a 2x multiplier. This can go on for a very long time, sometimes up to a multiplier of 20x. It goes without saying that this can result in huge prizes.

Buying a bonus

Nowadays it is sometimes possible for the player to buy a bonus game. There is a special button for this purpose. Often you can also choose from different bonus games which are then offered at different prices. An example of a nice slot machine with a combination of many of these extra features is "Extra Chilli".
×
Fast forward to:
Free Slots
How to Play
Playing Online
Types of
Slot machine features
Strategy
Frequently Asked Questions
History
Quick links
Additional Information
The Truth About Slots

All High Limit Slot Machines and Video Slots

The Classic Slots

Free Spins Bonus
×
Fast forward to:

Free Slots
How to Play
Playing online
Types of
Slot machine features
Strategy
Frequently Asked Questions
History
Skip to
Playing with a strategy
If you're going to play Holland Casino slots, you might want to think about a strategy. When are we talking about strategy? When you place your bets in a certain way in order to win as much money as possible. A lot of people use a strategy to manage their budget in a simple way. For example, they often play low stakes in order to lose only small amounts. On the other hand, of course, you won't be able to achieve a high profit just like that.
Budget
Do you have a relatively large budget and do you want to play slots with a wagering strategy? Then it's advisable to start with a low stake. Do you win nothing or little several times? Then increase your bet gradually each spin. The chance of winning will increase and higher winnings will come closer.
×
Fast forward to:
Free Slots
How to play
Playing online
Types of
Slot machine features
Strategy
Frequently Asked Questions
History
Quick links to
Frequently Asked Questions 🎰 Are slot machines reliable?
The slots on our site are free but still very reliable. They all have a seal of approval. The slot machines at Holland casino are under the control of the Chancellor's Office.
🎰 Can I play for free at a casino?
No, you can only do that on our website at the reviews.
🎰 What is the maximum payout for a slot machine?
The payout of a fruit machine depends on the combination you form and which payout applies using the payout table. Check the table to see how much money each combination pays out.
Also, bonus features of with a bonus game can have an influence. In addition, your own bet also affects how much money you can win. Slot machines and slot machines with a Progressive Jackpot can pay out the most.
🎰 How do I win a jackpot on a slot machine?
A jackpot on a slot machine can be won in several ways. Some slots require specific combinations to be formed in order to trigger the bonus game and then have a chance to win a jackpot.
Other games, on the other hand, offer a random chance of winning, and the chances of doing so are increased by raising the stakes. there are also different types of jackpots. The biggest and most popular are the progressive jackpots.
🎰 Which software is best for slots?
There are many software companies that develop online slots. Currently, the best known software companies are Netent, Microgaming, Amatic Industries, Playtech, Play'n Go, Big Time Gaming, Blueprint Gaming, WMS and Yggdrasil.
Check out our collection page for casino software providers.
×
Fast forward to:
Free Slots
How to play
Playing online
Types of
Slot machine features
Strategy
Frequently Asked Questions
History
Quick links to
Slots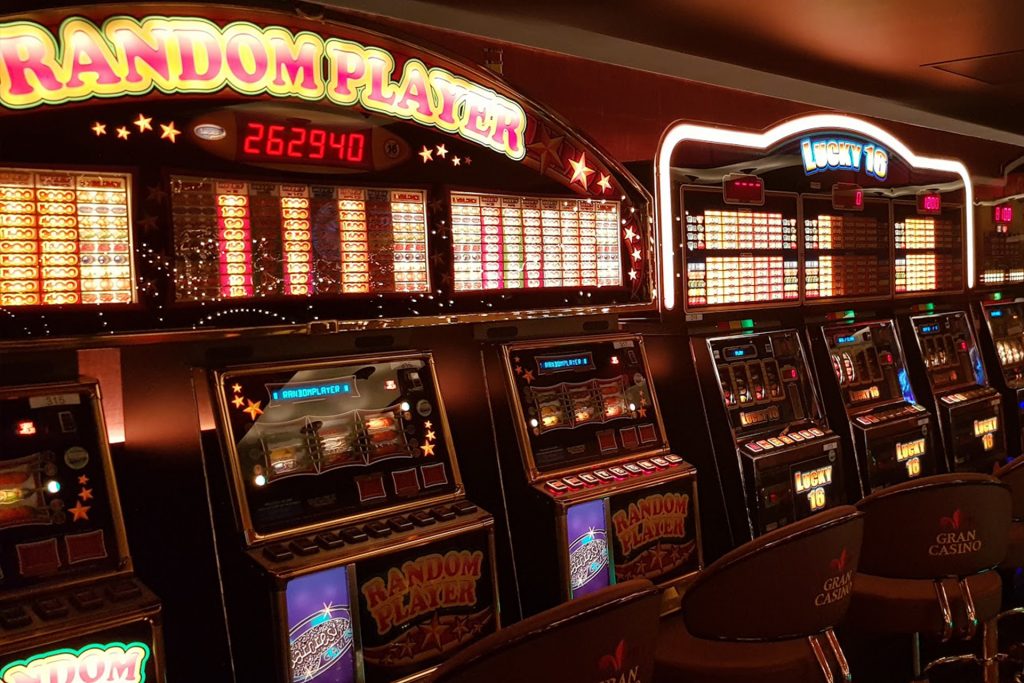 Jackpot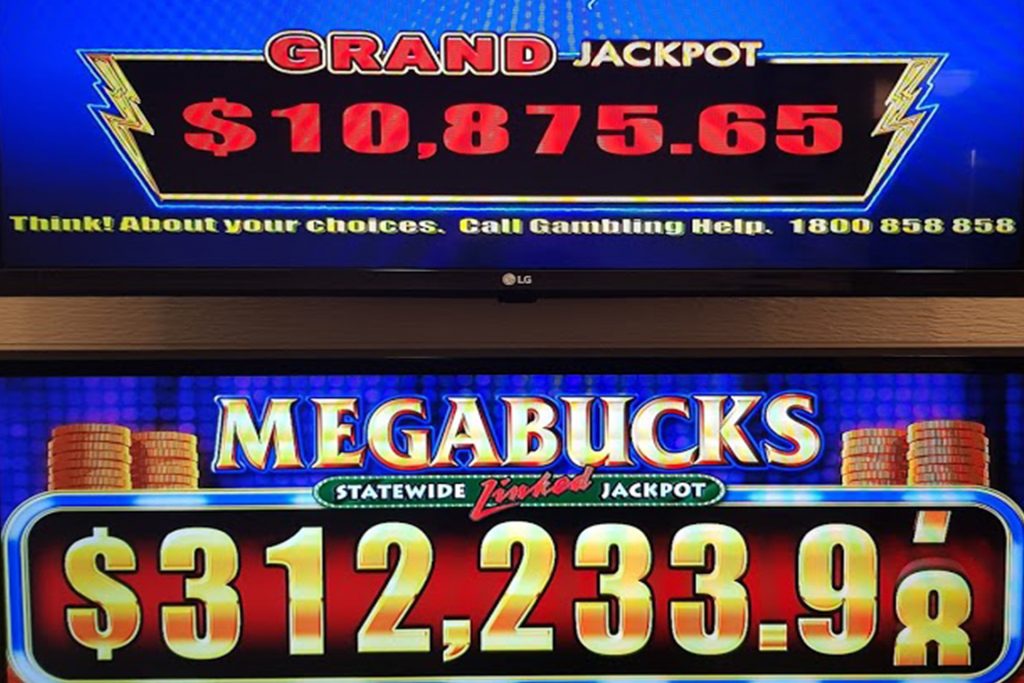 Play Classic Slots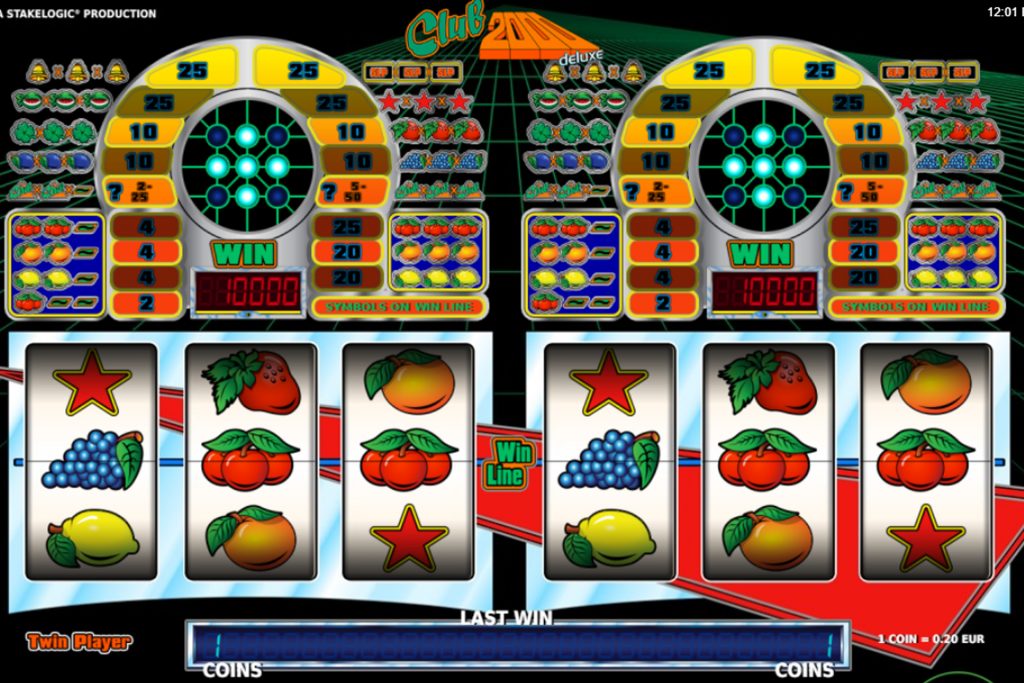 Slots in an arcade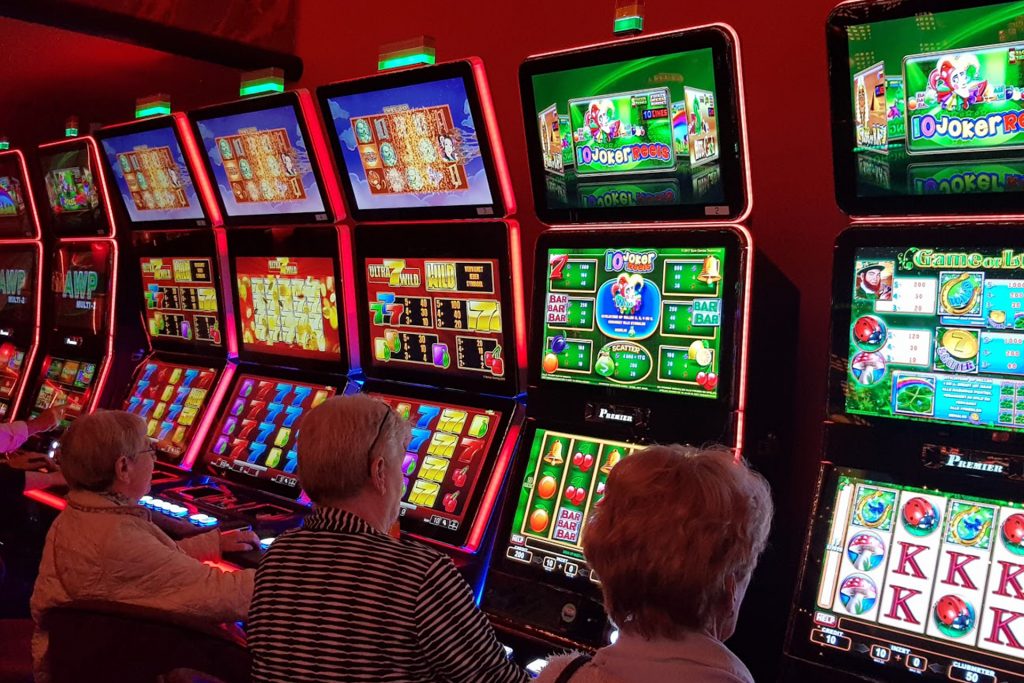 Bonanza slot machine from Big Time Gaming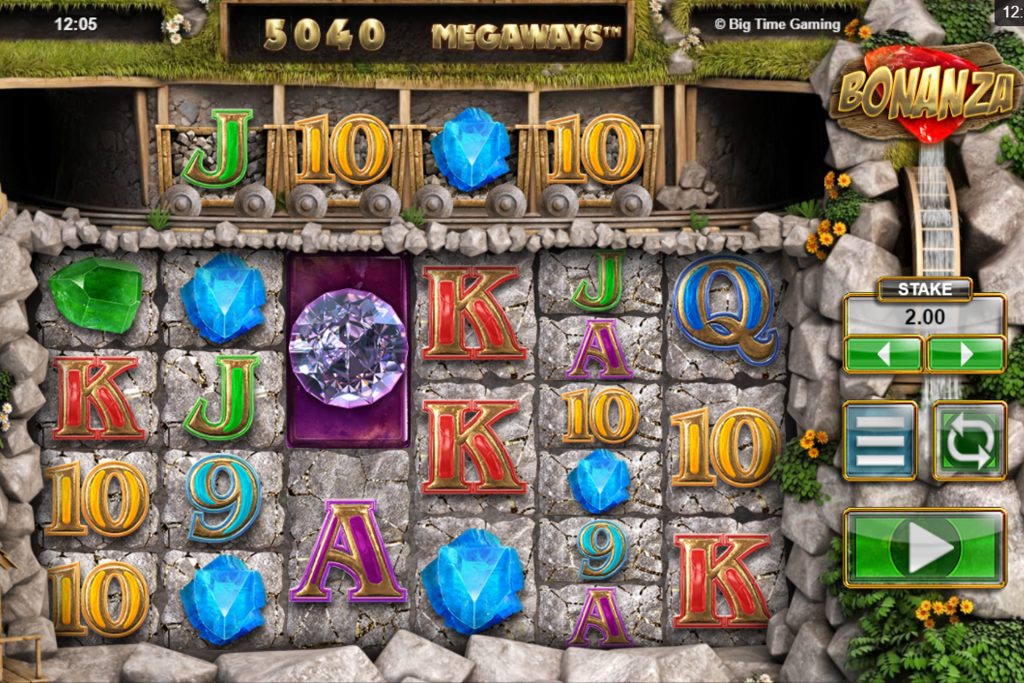 ×
Fast forward to:
Free Slots
How to Play
Play online
Types of
Slot machine features
Strategy
Frequently Asked Questions
History
Quick links
A little history
The first slot machine dates back to the year 1887 and was developed by the American Fey and carried the name the Liberty Bell. The reels of this machine featured symbols that are still often seen on slot machines today, such as bells, and playing cards including diamonds and spades.
Due to the overwhelming success of this slot machine, more of them were developed and at one point there was even a real hype after which mass production followed. In the years that followed, this slot machine continued to evolve and new models appeared on the market, including the one by Sittman and Pitt in the late 19th century. This cabinet was the inspiration from which today's slot machines were also built.
The machines were shipped all over the world and by the beginning of the 20th century they could be found almost anywhere, for example in pubs, sports canteens and even at the barber shop. In the mid 60's the first electronic slot machine was introduced and with the advent of the internet the online offer of digital slot machines on which one could expect a bonus also grew. Today, the number of land-based slot machines is decreasing but the popularity of gambling at internet casinos is increasing every year.