If you love Slingo and are a fan of Halloween then Slingo X-Scream is for you.
Are you brave enough to enter the dark graveyard of Slingo X-Scream? Then you should definitely give this game a try.
Slingo X-Scream Review
This version is another combination of Bingo and Slots. At Slingo X-Scream, you get 11 spins at each game. The numbers on the reels of the slot that match the numbers on the card form Slingos. These are complete rows. The more rows you make, the higher the prize. A joker means that in that row you may choose any number yourself which will then be crossed off.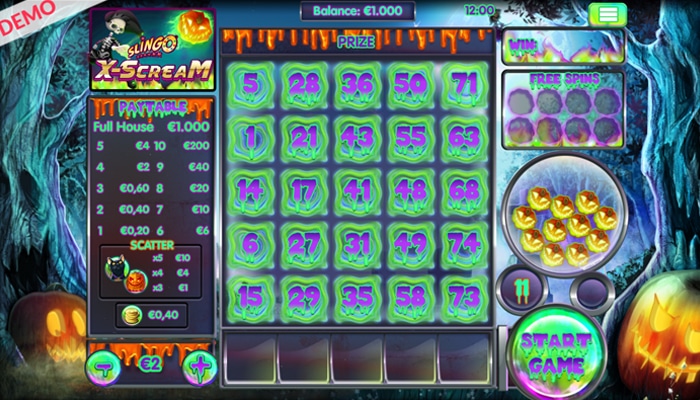 Slingo X-Scream is a fun Slingo variant

Extra rounds
After the eleven spins the initial game is over, unless you get a free spin symbol on the reel. This entitles you to a free extra spin. Any prize can be cashed in. But you can also choose to buy extra rounds. The game determines the price of the extra round. This gets higher as the probability of a prize increases. The price of an extra round can easily cost more than your normal bet. Before you take an extra round you will see what it costs and you can also waive it.
Here you can play Slingo games Jacks Casino Online
100% Welcome Bonus up to £100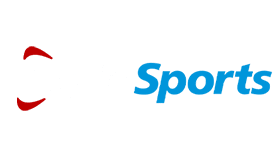 BoyleSports
No Dutch license yet
Read review
Play the practice version of Slingo X-Scream here
Play the game Prizes
In Slingo X-Scream you already have a prize from 1 line. This is not the case with all variants. However, with 1 line up to 3 lines the prize is lower than your bet. With each additional payline your prize also increases. These are the prizes at Slingo X-Scream:
1 line: 10% of your stake
2 lines: 20% of your bet
3 lines: 30% of your stake
4 Lines: 1x of your bet
5 lines: 2x your bet
6 lines: 3x your stake
7 lines: 5x your bet
8 lines: 10x your bet
9 Lines: 20x your bet
10 lines: 100x your bet
Full House: 500x your bet
Additional symbols
Additional symbols may also appear on the reels. An image of coins can appear on the middle reel. If this happens you will receive an extra cash prize. If a skull appears on the middle row it blocks symbols. The joker symbol, in this game a Halloween pumpkin, gives you the opportunity to remove a random number from the top row. A super joker, in this variant a black cat, gives you the opportunity to remove any number on the card. There is also a joker bonus. Three or more jokers on the line gives you an extra cash prize.