Fans of Slingo all became very restless last November. This was the time when Slingo Swett Bonanza was launched. A combination of a bingo game with the popular slot machine Sweet Bonanza.
Would the Slingo game be as fun as the slot machine? That was the big question. We took a look.
Slingo Sweet Bonanza Review
For the uninitiated, Slingo is a combination of a slot machine and a bingo game. Slingo Sweet Bonanza is also such a combination. On a bingo card you see 25 different numbers. Underneath the card you see 5 boxes which represent the reels of a slot machine. These reels spin a minimum of 10 times each game. The corresponding numbers from the reels and the card are crossed off. The idea is to get lines on your card. The more lines, the higher your prize.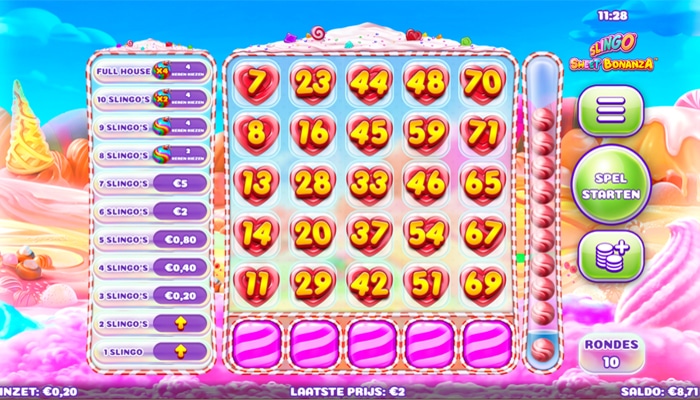 Slingo Sweet Bonanza
Special symbols on the reels
In addition to numbers, the reels also contain special symbols. These symbols all have their own funtion.
Wilds

Wilds allow you to mark any number in the column above it. A Super Wild symbol gives you the opportunity to mark any number anywhere on the map.

Free Spin

A Free Spin symbol gives you an extra free spin.

Block symbol

An "X" sometimes appears on the reels. This one doesn't cause anything, but of course it ensures that no number falls on that reel at that moment.

Bonus symbol

When 3 or more bonus symbols are in view, the bonus is activated. More symbols means bigger prizes.
You can play Slingo games at these casinos Jacks Casino Online
100% Welcome Bonus up to £100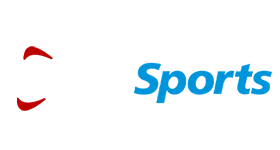 BoyleSports
No Dutch license yet
Read review
Play Slingo Sweet Bonanza here for free
Play the game Extra rounds
In every Slingo variant, you have the option to buy extra rounds after the regular playing rounds. This allows you to make more lines and thus win better prizes. This is also possible with Slingo Sweet Bonanza. These extra rounds are not for nothing. Basically the rule is, the greater the chance of getting extra lines, the higher the prize for an extra spin. So it's a matter of weighing up whether or not you should do this. There is no real strategy for it, it's a bit of gut feeling. When you get a wild, always choose the number that completes a line or a number that is on multiple lines. This is most beneficial in the long run.