Simbat has old-fashioned slots from the arcades
What you often see is that developers of software for online casinos establish themselves in countries that are labeled as international superpowers. These include the United States, Australia, England, etc. Smaller countries with an advantageous gambling landscape (Malta is a good example) are also often sought out. In the Netherlands, which is neither, you don't expect producers of name, yet this is the case. Probably this has to do with our free gambling background or the fact that we are always innovative here. Anyway, one of these producers is Simbat. Especially in the Netherlands this makes them very popular. However, the question is whether they can also break through internationally, because there certain other qualities are indispensable. Here, in this review, we are going to see if Simbat has these qualities. There is also the question of whether they are not overly counteracted by the disadvantages, which are also bound to be found.
The advantages of Simbat
So Simbat produces video slots with the character of a traditional slot machine. This is also where the great strength of the company lies: they know exactly how to evoke nostalgic feelings in their players. They do this by adapting all kinds of visual and auditory details to the past. This gives the feeling of going back in time thirty years, walking into a casino and sitting behind a slot machine.
Slot machines at Simbat
Of course, these are also the well-known slot machines that used to color all casinos. The only difference is that today's video slots work a lot better. They don't get stuck, are very easy to operate and also offer the necessary security. The latter, for Dutch players, has of course mainly to do with the fact that the cabinets come from the Netherlands. What is convenient for all mobile players, Dutch or not, is that Simbat pays much attention to the mobile bonuses and games. This is indispensable nowadays, since the current generation likes to gamble anywhere.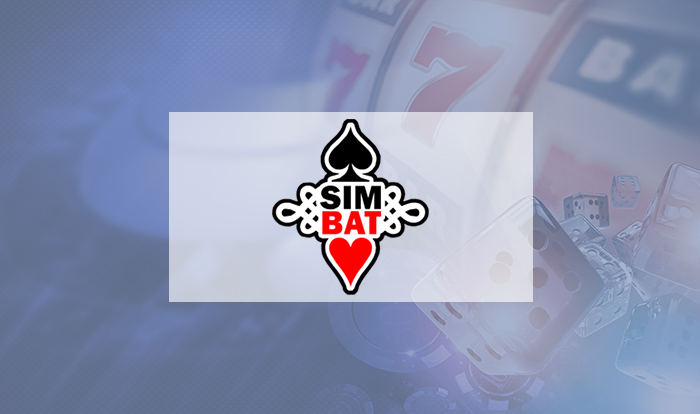 Simbat
Disadvantageous findings
We would love to stick to advantages at Simbat, since it is of course a Dutch company, but unfortunately our independence prevents us from doing so. We will also deal with Simbat's downsides, and there certainly are some.
The biggest drawback of all is that Simbat's games cannot be played on mobile applications. In addition, while the games may bring nostalgic feelings, they are otherwise quite simple. Here you won't find any special effects and also as far as the graphics are concerned. They cannot compete with the international top.
Game offerings are very similar
It should also be noted that all the games are very similar. The advantage that there is a relatively large selection is negated by this lack of diversity. Finally, it is also true that there is a lack of casinos that offer Simbat. This makes it likely that your favorite casino does not offer it.