As a gambler, you can bet on all possible outcomes of the three dice; individual, a combination of two or the maximum triple combination. Sic Bo also has two other names that you might recognize the game by; Tai Sai or Dai Siu. In this article we will tell you more about the places where you can play Sic Bo.
Mostly Asian
Sic Bo is an original Asian game and has been around for centuries. Tradition has it that Sic Bo was first played in China, where it is still very popular today. Also in the Asian countries of Korea and the Philippines, the game and the opportunity to gamble on it are well known.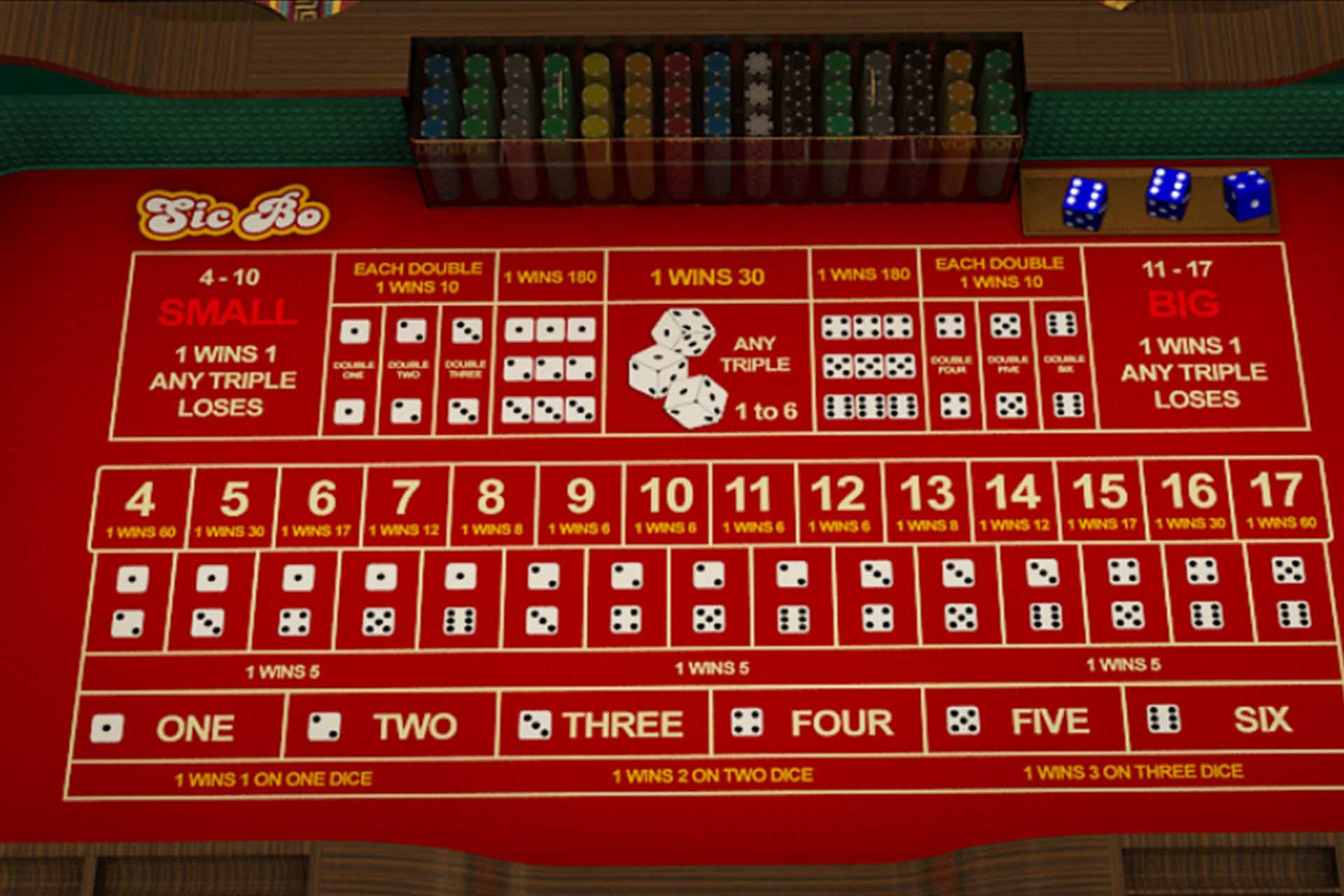 Playing Sic BO
If you are visiting Asia, you will probably encounter Sic Bo in any casino. The game of three dice also lends itself perfectly to street games, although the exact rules are not always followed.
Sic Bo has long been unknown in Europe and the United States. It was only at the end of the last century, when tourism from Asian populations to the Western world and the East began to increase, that people started to get acquainted with various customs, including the game Sic Bo.
You won't find Sic Bo in Holland Casino, however, as the game is still too unfamiliar. In the United States, a different game is played with dice: craps. It is not quite the same as Sic Bo, but it is certainly similar. Sic Bo can be played in some European and American casinos.
Try Sic Bo for real money New Casino!
Casino777
Welcome bonus 100% up to €250 Jacks Casino Online
100% Welcome Bonus up to £100
bet365
Deposit min €10 and receive 100 free spins
BetCity
Welcome bonus up to €100 free spins
Our best bonus! Circus
Get a bonus up to €250
Offer is growing
More and more you will probably encounter Sic Bo at casinos. The game is gaining popularity due to its exclusivity and user curiosity. Sic Bo is also available in the iTunes store and more and more people are becoming familiar with this oldest casino game in existence.
The options for betting money on Sic Bo are enormous, as you can gamble on almost 300 different options. The odds of winning Sic Bo are not the highest, but if you win you have a high potential of winning money.
So where can you play Sic Bo?
In the Asian gambling market, you will find Sic Bo in abundance. And not only casinos will play Sic Bo, but many people on the street will also get to know it. The principle of the game is easy to understand and the options are enormous.
In offline casinos, the chances of finding a table with Sic Bo on it are slim, simply because of the lack of interest. Although the game is very old, it has seen a lot of growth especially outside of Asia in the past decades. Who knows, maybe that's why Sic Bo will one day be played in an offline casino. Let's roll the dices!
Many betting options
The game board on which Sic Bo can be played looks complex, just like in Craps which is also played with dice. It is full of all sorts of numbers, terms and winning options. However, learning the Sic Bo game rules is not that difficult, as all the options are easily explained.
Sic Bo is a game with three dice, which are rolled simultaneously. The dice have the typical 6 sides, and so eventually when the dice fall silent, a number between 1 and 6 follows. In Sic Bo, you can not only predict the sum of the three dice, but also bet on the single numbers, combinations and triples. Dice are unpredictable, making Sic Bo a game that is never the same.