In 2018, the United States Supreme Court ended a federal ban on sports betting. This opened the doors for nearly all 50 states to allow legal sports betting.
Long before sports betting was legal, however, it was widely done by both people who were less adept at it and true professional gamblers.
Professional gamblers have always done their best to find new and creative ways to make the odds work in their favor when betting on games. This was done with methods that were not always worthy of the beauty prize.
In this article, you'll read more about the major betting scandals that have rocked the American sports world over the past hundred years.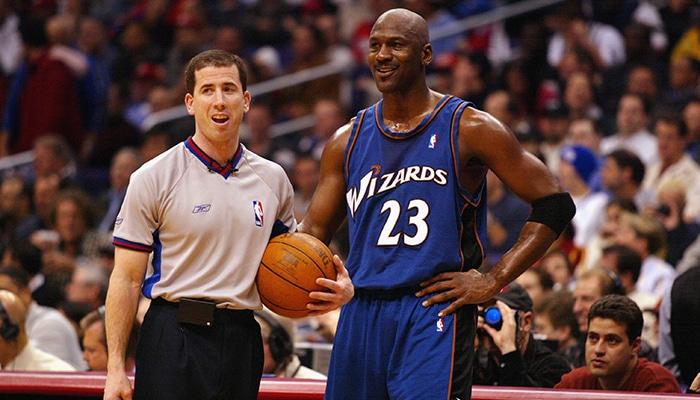 Tim Donaghy betting on games he managed himself (source: Oregon Live)
Technical error on Donaghy
This scandal took place at a time when sports betting had only just been legalized in the United States. A professional referee in the American Basketball Federation, Tim Donaghy, was not only betting on NBA games with which he had no connection (something that was not forbidden in itself at the time, but was advised against).
However, he was also betting on games that he managed himself. Moreover, the FBI's investigation revealed that Donaghy had sold inside information to other gamblers. This scandal is one of a kind. To this day, it is not uncommon for arbitrators to be involved in bribery scandals or to bet on games that they themselves run.
Northwestern Basketball Team
In 1995, two players on the Northwestern basketball team received jail time for their role in fixing their games. Indeed, the season before brought the team one bad outcome after another. It remains a mystery why anyone felt the need to pay players to lose.
Alex Karras and Paul Hornung
Paul Hornung is a famous football player with over 45 years of experience. Alex Karras achieved the status of an All-Pro defender.
The famous duo of Karras and Hornung regularly bet hundreds of dollars on football games. Think about amounts of around $500 per game. Remember that this scandal took place in the 1960s and that today we would be talking about wagers of over $4,500.
Both players were accused of match-fixing and received an indefinite suspension. However, it was never really proved that the players had actually influenced matches.
They were allowed to return to action after just one season. Hornung picked up where he left off and Karras had an exceptional career of 12 years and eventually became an actor.
Boston College Goodfellas
Jimmy Burke was only sent to prison because of a clumsy, almost "casual" comment by Henry Hill. Hill was, in fact, questioned by police during a drug bust.
During his interrogation, he inexplicably mentioned a plan for fixing matches involving Boston College. This immediately drew the attention of the FBI. Hill was granted immunity by the FBI and quickly turned against his friends.
Also take a look at these casinos New!
Casino777
Welcome bonus 100% up to €250 Jacks Casino Online
100% Welcome Bonus up to £100
bet365
Deposit min €10 and receive 100 free spins
BetCity
Welcome bonus up to €100 free spins
Our best bonus! Circus
Get a bonus up to €250
John Williams ("Hot Rod")
John Williams had an outstanding NBA career of 13 seasons. However, he ended up in jail for fixing games. And he wasn't the only one. The entire team, the Tulane basketball team, ended up being suspended for 4 seasons.
This, after it was revealed that at least 5 players were involved in match fixing. "Hot Rod" endured 2 trials in federal court. The first was declared null and void. At the second trial, he was eventually acquitted.
Pete Rose ("Charlie Hustle")
"Charlie Hustle" is considered by some to be the best all-around baseball player of all time. However, he was banned from baseball in 1989 for placing bets on games. Rose denied all claims for over 15 years. Eventually Rose gave in and confessed that he had been betting on games while he was a manager himself.
Still, Rose clung to the claim that he never bet on the game as a player until irrefutable evidence confirmed that Rose placed about one bet a day while playing.
Pete Rose not only bet on baseball, but also on his own team. He claims he never bet against his Reds and that seems to be 100% true. Regardless, King continues to lobby for a return to baseball.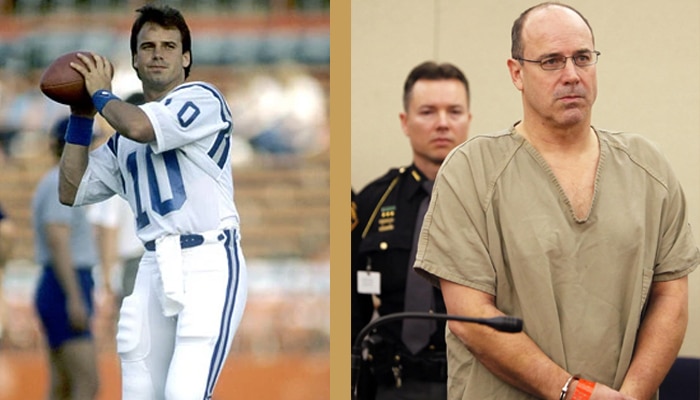 Art Schlichter had a major gambling problem. He is currently serving a 10-year prison sentence for fraud.
Gambling Debts Art Schlichter
Art Schlichter was another professional football player with quite a gambling problem. Towards the end of his first NFL season, it was revealed that he had just under $1,000,000 in gambling debt. Art was given a suspension and rejoined his team in 1984.
By 1985, however, his NFL career was over. Unfortunately, Art spent the next 35 years on various trials. The former acclaimed NFL quarterback is currently serving a 10-year prison sentence for fraud.
Field hockey legend Rick Tocchet
Former All-Star Rick Tocchet is one of the greatest field hockey legends in history. He has basically won everything there is to win. The Stanley Cup is one of his greatest victories.
But those wins are in stark contrast to the trouble Rick found himself in. In fact, Tocchet pleaded guilty to his part in an illegal gambling ring with a turnover of over $2,000,000. This ring served as a kind of betting shop for the rich and famous.
The Black Sox
When the Chicago White Sox won the 1919 World Series, many scratched their heads. An improbable victory. But no one knew at the time that as many as 8 players participated in fixing the game.
In the end, 7 of them were banned for life from participating in sports games. The Black Sox scandal is perhaps the most shocking sports gambling scandal of all time.
Before the series even began, there were rumors that the results would be tampered with. However, the organization ignored all signals. Even after the game, when the cheating became known, they kept quiet. None of the players involved were prosecuted for their crimes, but as mentioned, they were banned from playing for life.
Conclusion
These sports gambling scandals turned 2 worlds upside down at once, if only for a brief moment.
On one side you had the sports world. A world where honor and the love of the game should be paramount. On the other hand, you have the world of sports betting. A world where bad reputation and unsavory characters are much more common.
Similar scandals will pop up from time to time. Some people are greedy, after all. There is a lot of money to be won or lost in sports gambling. Fixing a match or giving a tip in return for payment is simply too good for some to ignore.