Gambling in a physical or online casino can be fun and exciting, but only if you are in control and aware of all the risks. If you feel that gambling is taking over your life, it is absolutely necessary to talk to someone about it.
Gambling can be highly addictive and it is difficult to fight the urge on your own. If gambling addiction is lurking, you need to be careful.
Sometimes you need help
We recommend that you seek help if you recognize yourself in one or more of the following symptoms:
You cannot stop gambling and find it difficult to gamble with smaller amounts than you are used to.
You experience headaches and stomach aches. Your intestines hurt or you experience other physical symptoms after or during a gambling session. Memory loss, sleeping problems and feeling asleep are also symptoms of an addicted gambler.
It is difficult to separate gambling and daily life. During daily activities you feel the urge to gamble.
A disturbed day and night rhythm due to the persistent urge to gamble.
To get the same 'thrill', you have to place bigger and bigger bets.
You experience financial and social problems because of your desire to gamble.
Various organizations can offer help if you find it difficult to talk to someone close.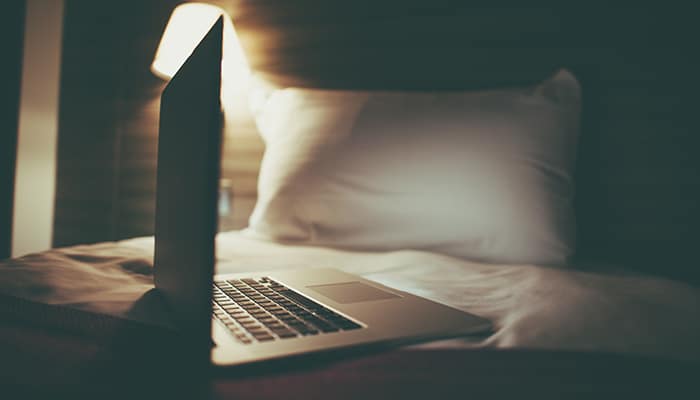 Try not to gamble before bedtime
The European Gaming and Betting Association has a new code of conduct. The Dutch foundation Speel Verantwoord fully supports this. The new code of conduct mainly concerns online gambling.
The EGBA especially wants to ensure that there is no advertising on social media and focuses on the youth. This group is the most sensitive to stimuli and with them addiction is a real danger.
Playing responsibly abroad
If you live in the United Kingdom, go to begambleaware.org. You can call them or have a live chat with one of the counselors. They have information on recognizing persistent addiction. In addition, they have articles on supporting a loved one with an addiction.
Residents of United States can go to GamblingTherapy.org. They have forums where you can discuss problems with people in a similar situation. GamblingTherapy.org also offers live chat and consultation via email. If you want to talk to someone in person, go to GamblersAnonymous.org and find a meeting near you.
Don't be ashamed to admit it if you're out of control. Gambling can destroy the lives of you and those around you, so take action before it's too late.