Dutch poker players have had to wait a long time, but from September 25, playing poker at Holland Casino is possible again
Due to the Corona Pandemic and the associated measures, poker in Holland Casino came to an abrupt end on March 12, 2020. At that time a major poker tournament, namely the WPT (World Poker Tour), was even cut short.
One and a half meter measure made poker in Holland Casino impossible
The Pandemic has many measures, but the most annoying one for the game of poker is the one and a half meter measure. For Holland Casino it is impossible to place the players at a poker table far enough apart. This made the management decide, even when the branches reopened, not to offer poker yet.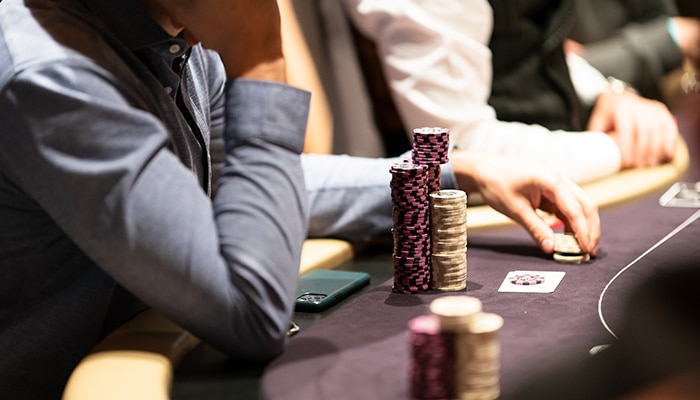 As of September 25, poker back in Holland Casino (source: Holland Casino)
Press release from Holland Casino brings the redeeming word
For a very long time Holland Casino remained unclear about when it would start offering poker again. But after the government's announcement that the one and a half meter measure will disappear, nothing seems to be standing in the way of the return of poker. In a press release issued on September 20, the management of Holland Casino announced that as of Saturday, September 21, several establishments will offer poker to their guests again.
Corona ticket is required
On Friday evening, Holland Casino poker dealers were informed by their management about the return of poker. It is expected that a corona ticket will be required in order to play poker. This is to prevent the government from making things difficult. They scan the QR code when entering the establishment.
More articles about Holland Casino
Friends from Brabant win 1.4 million on slot machine at Holland Casino

Holland Casino's most popular slot machines

Experience Zone Holland Casino

How does the Mega Millions slot machine work at Holland Casino? The locations where you can play poker
As things stand, you will not be able to play poker in all of our locations starting September 25. The locations where you can play poker are:
Holland Casino Utrecht
Holland Casino Venlo
Holland Casino Breda
Holland Casino Rotterdam
Holland Casino Leeuwarden
Holland Casino Netherlands
Holland Casino
Holland Casino Enschede
The exact schedule is not yet known, but cash games will start next weekend at least in the branches of Breda and Rotterdam. The weekly tournaments, which have been very popular, will undoubtedly return to the familiar establishments soon.