Playson
Playson: young company with experienced people
The company is headquartered in Malta (where, by the way, many more casino companies are based or licensed). Playson came into existence only in the year 2014, which means that it is among the youngest developers of casino games on the market. Young or not, within the team there is plenty of experience and therefore many people already swear by Playson. This review will show why, because we have listed all the advantages of this producer. However, we also looked at the disadvantages of Playson and of course, as independent researchers, we did not leave them out. Thus, you will find here an honest and complete story about Playson.
Here's where Playson scores really high

Since the founding of Playson, in 2014, not much has actually changed in the world and therefore not in the field of internet gambling. After all, it has also only just begun. This also means that Playson cannot possibly be suffering from old age, that they are still working on things that have long been passé. The much more logical thing is therefore the case, namely that Playson is actually ahead of the game. This means that they incorporate all kinds of novelties into their video slots and also adopt the latest additions to the online casino existence. That first means, for example, that a large part of their games feature 3D effects, which is really in these days and certainly does the games good.
Playson
Innovation
With newest additions to the online casino existence, we are talking, for example, about providing mobile casino games. However, this urge for innovation does not make us forget the key points of a good slot. These key points are of course the graphics and the gameplay. The former is simply outstanding, everything looks neat. The second is also excellent, albeit in a striking way. Other producers often want to give their games something special. At Playson they make sure that the games are simple and straightforward. This may sound lazy, but it has a great advantage. Everyone, beginner or expert, can start playing right away (also because of the fast loading by the way). He does not have to be annoyed by all kinds of fuss.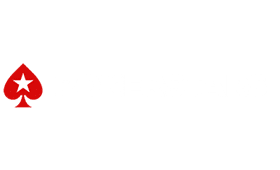 So the video slots are all right, in terms of quality and also in terms of offerings. The table games part looks less rosy. There is only one online table game from Playson, namely roulette. This one is pretty good, by the way. This is a small blemish, as well as the fact that, as far as the video slots are concerned, there are few (progressive) jackpots that can provide the really big winnings. This is partly compensated by the more than decent winning chances during the regular games, but nowadays it is really a must to offer a large number of jackpot video slots as a software developer.