Peppermill Casino is not yet available for Dutch players. We expect it to be licensed by the Ksa soon. That's why we're here to tell you what we know about the casino so far.
History of Peppermill Casino
The Peppermill Casino goes back in time. It began as a mansion in 1799 and in 1980, after a thorough renovation (it used to be a cowshed), it was a popular nightclub for over 40 years. Many big stars performed here, such as Boney M., Spargo, Time Bandits and Kool & The Gang.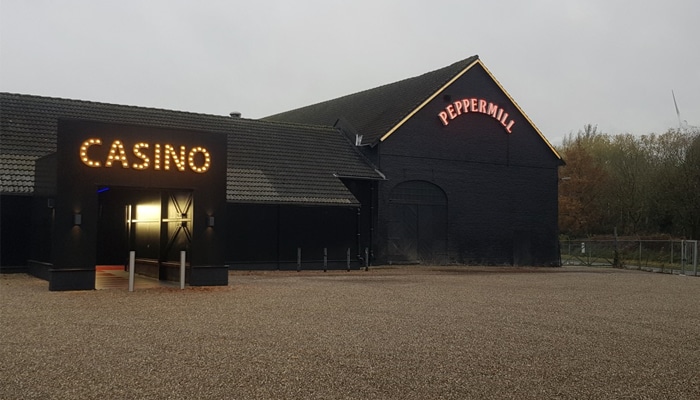 You wouldn't know this modern casino had once been a cow barn
The disco also hosted events such as Nederland Muziekland, Pin Up Club, Miss Elections and fashion shows. Even King Willem-Alexander paid a visit there at the time.
Peppermill was a big name in the 80s – 90s, but that changed. The news was regularly negative, with the death of a girl in 2003 as the low point. In the years following this tragic event, a little light is coming back on the horizon.
In 2014 Sven Otten, son of founder Jules Otten nevertheless filed for bankruptcy. After this, the casino was founded.
Peppermill Casino Bonuses

Bonuses
As soon as the casino goes online we know this
Peppermill land based casino
The casino is located in Limburg and is close to the German and Belgian border. It is a modern casino with many slot machines on the 4 floors present for a true gaming palace. The interior design has taken into account the preservation of part of the grandeur of the Peppermill nightclub.
By stairs or elevator you reach one of the four floors, so it is literally an accessible casino for everyone. The many slot machines are clearly arranged. In addition to all these machines, you will also find three state-of-the-art roulette machines.
Access to the casino is restricted to people who have been verified as being over 18 years of age!
Gaming
The casino now offers many slot machines (single player, multi player and roulette). What they will offer in the future in the online casino we do not know yet, but we expect it to be similar. It remains to be seen if there will be a Live Casino and what kind of Sportsbook will be present. As soon as we hear more about this, we will announce it right here in this review.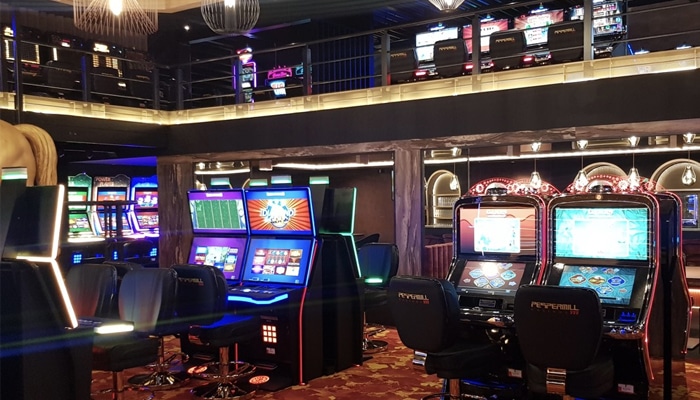 The casino offers many slot machines
Branches
The Peppermill Casino has multiple locations in the Netherlands and Belgium.
Seven Center Genk 1
Seven Center Hasselt
Seven Center Leopoldsburg
Seven Center Maasmechelen
Seven Center Sint-Truiden
Casino Sluis
Casino Peppermill
Security
At Peppermill Casino you play in a very safe gaming environment. Before you can visit the casino they first check that you are not registered in Cruks.
Customer Service
The establishments can be reached by phone at 045-211 66 00.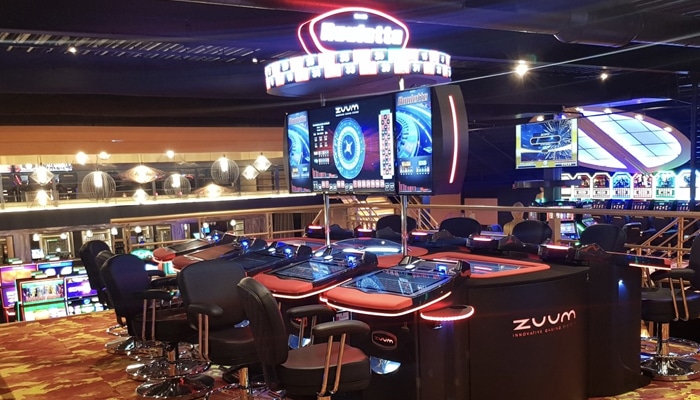 There are three state of the art roulette machines at the casino
Summary

Owner
Tony Rus
History
Mansion 1799
Discotheque 1980
Physical casino 2014
Online casino 2021
Frequently Asked Questions Can I play safely at Peppermill Casino?
At Peppermill Casino you play in a very safe gaming environment. Before you can visit the casino, they first check that you are not registered in Cruks.
Are there any casino bonuses available?
We do not know yet what casino bonuses will be offered.
Our opinion
Peppermill Casino is not yet licensed by the Gaming Authority. This means that they do not allow Dutch players on their website. Nevertheless, with this review we want to share the information that is currently known to us.
Comparable casinos
New Casino!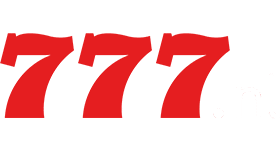 Casino777
Welcome bonus 100% up to €250 Jacks Casino Online
100% Welcome Bonus up to £100
bet365
Deposit min €10 and receive 100 free spins
BetCity
Welcome bonus up to €100 free spins
Our best bonus! Circus
Get a bonus up to €250
Bonus terms
Read review