The first slot machine consisted of three reels on which 10 game symbols were drawn. By pulling a handle, one could set the reels in motion and then it was a matter of waiting.
The game could not pay out, as no mechanism had yet been devised for this. The prize one could win was a packet of chewing gum or a free beer. Since then, a lot has changed in regards to slot machines.
3D Slots
Games have become more complex and interesting due to the development of technology. Also, the amount of money you can win by playing slot machines has increased. Graphics and visuals play a very important role in modern slot machines and that's not surprising.
After all, you're looking at the screen the whole time and you want what you see to be somewhat entertaining and attractive. Of all the slots released in recent years, slots with 3D graphics have received the most attention from players.
These games offer high-quality, 3-dimensional images that give players a unique experience. Not only are these types of games beautiful to play on, but as a player you get completely sucked into the game itself, as it were.
There are hundreds of such games and although they all offer the same 3D experience, there are some that stand head and shoulders above the rest. They offer that little bit more than the rest making them among the most popular 3D slots.
In this article you will find a list of the most popular 3D slots games and a brief description of what makes each of them so special.
Jungle Jim: El Dorado
Jungle Jim: El Dorado is a prominent slot machine from game developer Microgaming. The game can be found in virtually every online casino with which this software developer collaborates. Since the game was introduced to the market, it has built up a considerable player base.
It now tops several top lists as one of the most played 3D slots. The 3D slot is particularly notable for its intriguing theme and its immersive, accompanying and extremely well-chosen graphics.
Microgaming put a lot of effort into making this game as beautiful as possible and this was clearly appreciated by players. As for the gameplay of the game, there are many features that come with Jungle Jim. Wilds and scatters are present, but that's not all.
The Rolling Reels feature allows you to turn winning combinations into even more winnings and the Multiplier Trail can increase your winnings up to five times during the base game. During the free spins bonus round, this can even go up to 15 times.
Speaking of free spins, you can trigger 10 of them by spinning 3 or more scatters anywhere on the reels. Free spins can also trigger additional free spins again when 3 scatters fall on the playing field again. Overall, Jungle Jim has it all: solid gameplay and excellent visuals.
It's perhaps the best you could ask for in an online slot and you should definitely give it a shot. The RTP of the game is 96.32% and at a minimum you may play for €0.25 per spin, while the maximum bet is €50 per game round.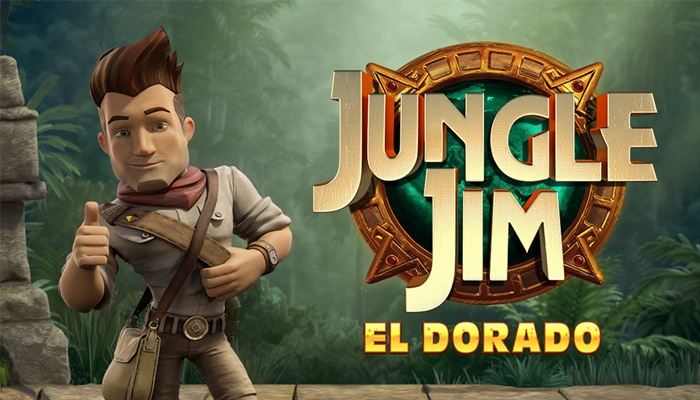 Frozen Diamonds
A slot machine developed by Microgaming that for a long time has actually not received the appreciation from players that it well deserves. The theme is a soothing and beautifully drawn desert-like environment that is completely frozen.
The card symbols, along with diamonds, are used as premium symbols in this game. The atmosphere you experience when you play this game is peaceful, partly due to the very well chosen background music and the very intriguing animations of the 3D slot machine.
The reels really come to life on your screen, as it were, during play and you will undoubtedly be entertained by everything you see and hear on the screen. When it comes to gameplay, Frozen Diamonds is not that different from any other slot machine.
The playing field consists of 5 reels on which 20 fixed paylines are used to create winning combinations. Players can bet up to €2 per payline, which provides a maximum bet of €40. The star symbol serves as a wild and will replace any other symbol on the reels.
There is no scatter to be found on this slot. You activate free spins simply by making winning combinations. Spinning three or more winning combinations in a row, will earn you between 5 and 10 free spins.
The Bonus Falls feature allows you to further multiply winning combinations for even higher winnings. When activated, the winning symbols are replaced with new symbols, giving you another chance to win much more when the same symbols fall.
In addition, the game has a real gamble feature where you have a 50% chance of doubling your winnings or losing them. The RTP of this game is 97% and players with a small budget can take a gamble on this intriguing 3D slot with a minimum of €0.20 per spin.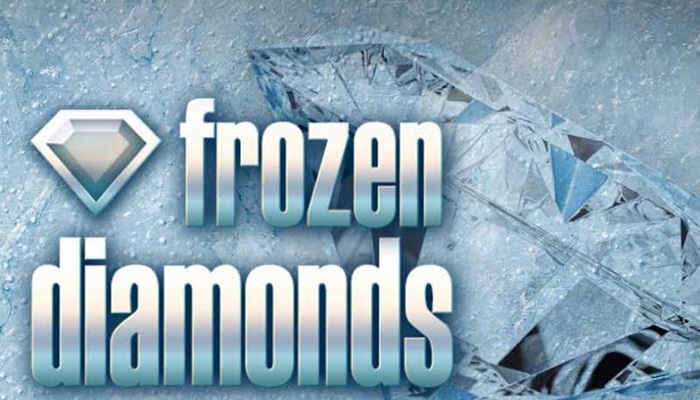 Dracula
This slot is a true NetEnt classic that was actually hugely popular among players from the very first moment. This slot machine is not only fun to play, but also a joy to watch due to the beautifully drawn symbols.
While playing, the 3D rendering of Dracula looks at you menacingly. As for the gameplay, Dracula has a playing field of 5 reels on which 40 paylines are activated. This game is suitable for any kind of player.
The minimum bet is quite low and yet a maximum amount of €200 may be wagered. Dracula is equipped with all the necessary features one would expect from a modern game. Wilds and scatters can of course be found, but the stacked symbols are what make the game really impressive.
Wilds can fall stacked during the free spins on the third reel, while Dracula and the Lady can fall stacked on the second and fourth reels. If they both appear stacked, you will get a round of 10 free spins.
The Bat Feature is activated randomly and when it is, a bat will land on certain symbols, turning them into Wilds. During the free spins, the Bat will appear on every spin.
If you have never played this 3D slot before, you really should. The game has excellent gameplay, impressive features and a nice RTP of 96.58%.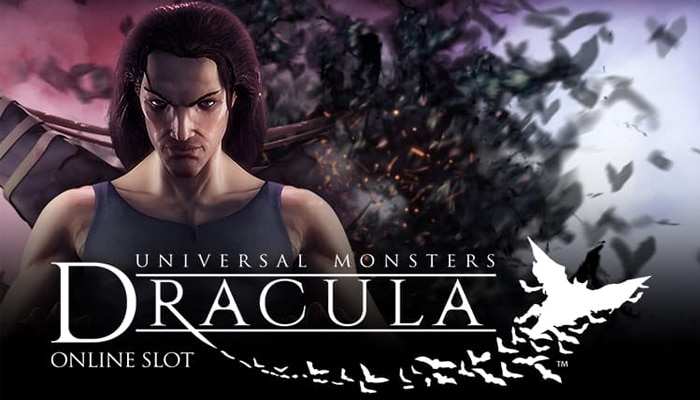 Gonzo's Quest
One of the showpieces of game developer NetEnt is without a doubt the 3D slot machine Gonzo's Quest. Players are particularly impressed with the way in which the gameplay of this game is handled. The game does not have reels with symbols, but blocks on which the symbols are drawn.
These blocks fall from top to bottom on the playing field. Gonzo's Quest has a playing field of five reels, on which 20 individual paylines are activated. The betting limit is up to €50 per spin and that's a very nice bet amount for highrollers given the potential this 3D slot has.
The slot does not contain any complicated mini-games, but focuses mainly on making the base game attractive. There are two special symbols: the Wild and the Free Fall. The Wild has its usual function, while the Free Fall is more like a Scatter.
For every three Free Fall symbols on the same payline you activate 10 Free Falls, or in other words free spins. For every additional Free Fall round that is activated, you get an additional multiplier. These multipliers can reach up to 15 times your bet when you manage to reach the fourth free fall round.
Free Fall can trigger further Free Fall rounds by spinning the right symbols. Finally, we come to the Avalanche feature. For every winning combination you have, the winning symbols are removed from the playing field by exploding.
New symbols will then appear on the empty spaces, which means that a re-spin takes place and your winnings can therefore be extra high. Gonzo's Quest is one of the most played games in almost every casino and has an RTP of 96%.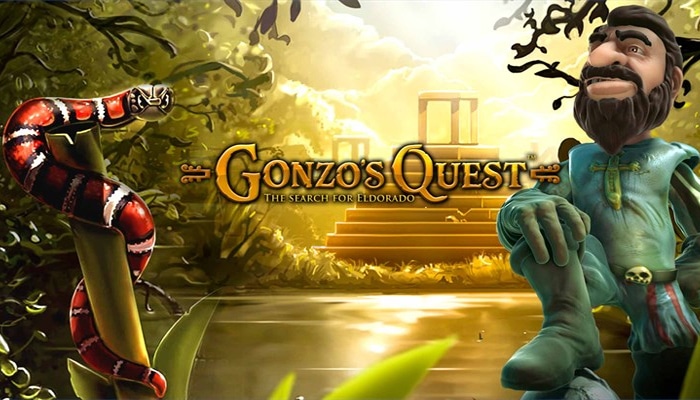 Also take a look at these casinos New Casino!
Casino777
Welcome Bonus 100% up to €250 Jacks Casino Online
100% Welcome Bonus up to £100
bet365
Deposit min €10 and receive 100 free spins
BetCity
Welcome bonus up to €100 free spins
Our best bonus! Circus
Get a bonus up to €250
Neon Staxx
Neon Staxx is perhaps one of the most interesting 3D slots to play on. Players are quite intrigued by it and that is mainly because of the gameplay and design of the game. The theme of this NetEnt slot machine has a reel grid based on the style of old science fiction movies.
The playing field consists of five reels and on which 40 paylines are activated. This allows you to make more winning combinations than on an average other 3D slot machine. The maximum bet is also very interesting for highrollers, as it amounts to €100.
The game can also be played by players who want to be more cautious. After all, the minimum bet on Neon Staxx is only €0.20 per spin. The main feature of Neon Staxx is Super Staxx, where with every spin there is a chance that certain symbols appear stacked on the entire reel.
This happens completely randomly and any symbol depicting a predator can fall stacked. With this feature you can make very nice profits. There are also the familiar wild and scatters. The wild symbol is the most profitable and replaces any other symbols on the reels.
Spinning three or more scatters will trigger up to 20 free spins, depending on the number of scatters that fall on the playing field. During free spins, a high symbol or the Wild is randomly selected as a stacked symbol for the duration of the entire game round.
This can ensure that you manage to make very high winnings during the bonus round, provided you have a little luck of course. Good visuals combined with simple yet exciting gameplay make this 3D slot a real gem to play on. The RTP completes the whole thing with a neat 96.9%.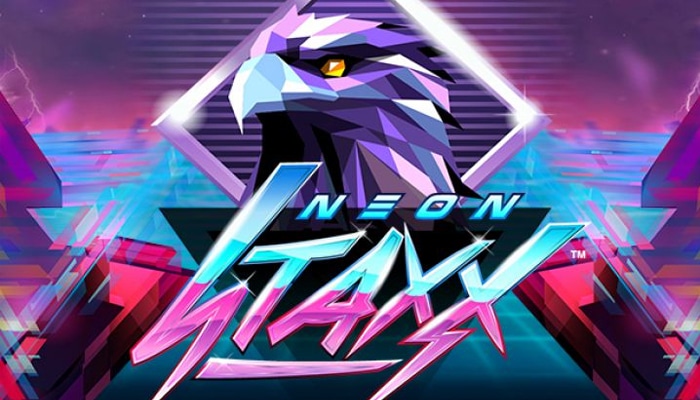 Vikings
Inspired by the hit History Channel show of the same name, Vikings takes you back to medieval Scandinavia. Released in late 2018, this 3D slot represents the best that the online gambling industry has to offer.
The theme offers premium visuals that absolutely match the gameplay of the game. The game features a five-reel playing field, but does not use the traditional win line system. Due to a special way of forming winning combinations, there are no less than 243 ways to win.
In addition, Vikings comes with a variety of extra features that make playing a whole lot more appealing. Free spins are triggered when you manage to collect three Three Raid Spin symbols on the playing field.
During Raid Spins, the game unlocks two additional reels and also adds two additional rows. In addition, two extra hotspots are added to the grid, giving you a greater chance of activating the Hotspot feature.
In addition, there are some other smaller features that make the game hugely entertaining. The RTP of this 3D slot machine stands at 96.05%, which is a fraction higher than the acceptable average.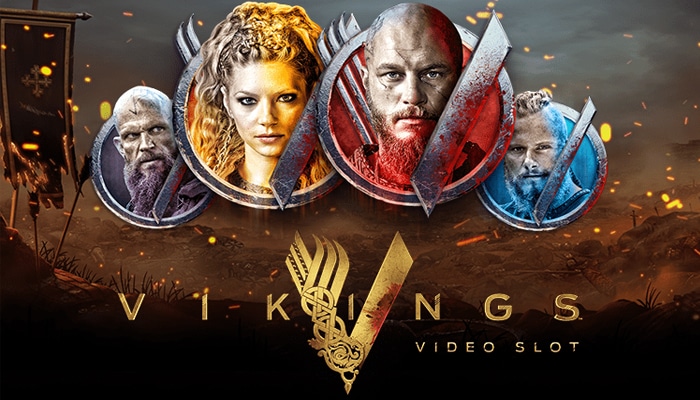 Genie's Fortune
The first Betsoft entry on our list is the Genie's Fortune. A 3D slot machine that has been around for a while and is highly rated among players. The game doesn't have the most stunning design, but the 3D animations are definitely of exceptional quality.
The playing field of the Genie's Fortune consists of five reels on which 30 win lines are active. The Genie's Fortune is a slot machine that is absolutely suitable for players who like to play with very high stakes, because the maximum bet is no less than €300 per game round.
That's more than you'll encounter on most slots. For players with a small budget, games can be played from as little as €0.01 per payline, which amounts to a minimum bet of €0.20 per game round. The gameplay is also quite interesting and is very strong.
High paying symbols pay 2,000 times your bet when you see five of the same symbols on the playing field. The wild symbol is in the shape of a magic carpet and if you land it on the first reel, you trigger the Magic Carpet Feature.
The Magic Carpet travels to the rightmost reel and crushes all symbols that come its way, turning them into cash prizes. If you instead place the Monkey symbol exactly in the center of the grid, the Click Me Crazy! feature is triggered.
Once you click on the monkey enough, it jumps away and you get cash prizes. If you hit 3 or more Treasure Chest symbols, you can get up to 20 free spins. The RTP of this 3D slot machine is exactly 96%.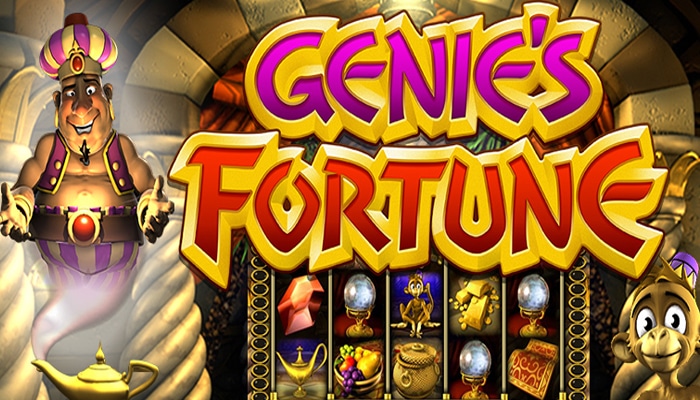 Forbidden Throne
With the 3D slot machine Forbidden Throne you step straight into a complete fantasy world. It is one of the most interesting games released by Microgaming in recent years.
The fantasy theme is a bit underrepresented in slots and this is definitely a welcome change to all those many slots that use similar themes. Forbidden Throne is popular among a large group of players for several reasons.
First and foremost, the graphics are very impressive and add a certain aesthetic to the game. The animations ensure that everything feels and plays as one. The betting limits on this slot are between €0.40 for players who like to play with low stakes and €200 for highrollers.
In terms of additional game features, Forbidden Thrones has more than enough surprises in store for players. Free spins can be achieved by spinning three or more Scatter symbols on the reels. The more scatters on the playing field, the more free spins you get to play.
In addition, Wild Reels also make a significant contribution to the popularity of this game. With each spin, one or more reels turn into a large Wild symbol, allowing you to form many more winning combinations.
Overall, Forbidden Throne is quite simplistic in its gameplay and there are not too many extra features in the game, but enough to make the game enjoyable and lucrative. The RTP of this game stands at 96.01% which is just enough to not be labeled as too low.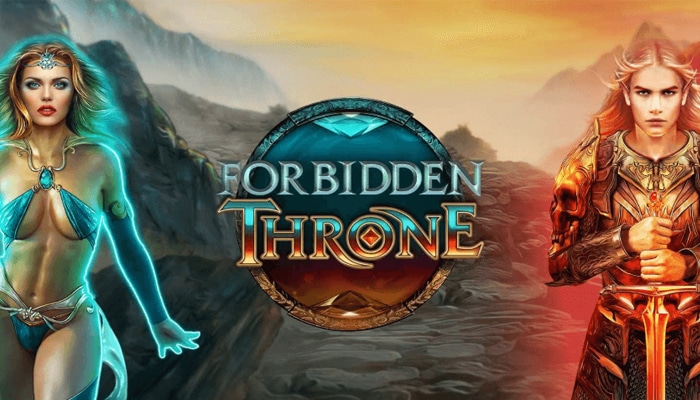 Vikings Go To Hell
Vikings Go To Hell is an interesting slot game developed by Yggdrasil Gaming, one of the smaller software providers in the casino world. Although this company is not very big, the games they develop can compete with the games of bigger names like Evolution and NetEnt.
This 3D slot machine has a playing field of five reels on which 25 paylines are active. Vikings Go To Hell contains all the typical and well-known game symbols, such as the wilds, scatters (dubbed Free Spin symbols), Sticky Wilds, etc..
When you see three or more scatters appear on the playing field, you may play up to 16 free spins. If there are only 2 scatters on the playing field, you will be rewarded with Wilds of Vikings Rage, plus a re-spin. Vikings Go To Hell is based on four Viking characters that serve as premium symbols.
Spinning symbols that belong to a particular character will cause a meter to be activated when they are in action. The higher a character's meter reaches, the higher the winnings will be.
This is an interesting concept and it really adds to the uniqueness of this title. However, it may cause you to have some trouble understanding the gameplay at first, but that is only short-lived. The RTP of this 3D slot machine stands at 96.1%.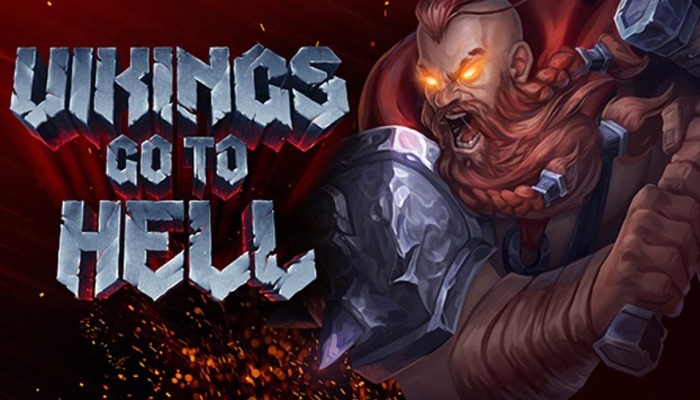 Dr. Jekyll & Mr. Hyde
Dr. Jekyll and Mr. Hyde was developed by game developer Betsoft and with this game they have absolutely outdone themselves. Inspired by the book of the same name, this game is one of the better ones when we compare it to other 3D slots.
The game is colorful and bright and the main characters really come to life while spinning the reels. The game features a five-reel playing field and 30 paylines are active. Dr. Jekyll and Mr. Hyde have their own specific symbols and are of course the premium symbols of the game.
When the Dr. Jekyll symbol lands on the third reel and there is a red drink next to it, the Jekyll, Hyde and logo symbols will become Wild Hydes and randomly mix all the symbols on the reels. This will give you another chance to win.
When the Mr. Hyde symbol lands on the third reel next to a blue potion, you will receive a bonus worth 5 to 20 times your bet. The potion symbols also have their own functions. There are two meters for the Free Spins mode, which can be filled by collecting red potions.
Each potion is valued with an extra step on the meter. During Free Spins mode, you collect blue potions, each of which fills ⅕ of the meter. Once you have collected enough drinks, the Free Spins mode ends and you collect all the winnings you have accumulated during this mode.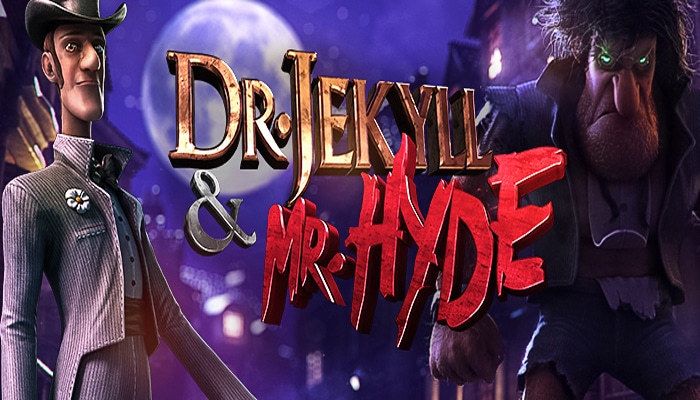 Conclusion
You used to have slot machines that consisted of 3 reels on which only 10 game symbols were drawn. You pulled the lever and the reels started moving. Paying out was not yet possible, as no mechanism had been devised for it.
Nowadays there is a wide range of 3D slots on offer and things have changed considerably. The 3-dimensional images that you encounter on a slot machine today make for a distinctive experience.
In this article we have described several 3D slots games and now it's up to you to choose one and have a bet on it.