To organize a lottery yourself, you must apply to the Gambling Authority or to your local municipality. It depends on the size of the cash prizes you are giving away, and what the money collected is intended for. For example, you must donate money to charities and there are a number of rules you must adhere to.
If the amount exceeds 4,500 Euros, it is possible to apply to the Dutch Gaming Authority for a one-time permit to organize a maximum of 13 draws. For lotteries that continue for a longer period of time, a multi-year permit is required. Read on this page for more information on organizing lotteries in the Netherlands and how to apply for a permit yourself.
Single permit
A permit to organize a lottery may be applied for local initiatives of general interest, where you raise money for a good cause. Lotteries where commercial or individual benefit is gained are not permitted. A local initiative can consist of, for example, the renovation of a building, musical association or community center. A good example of such a collection is when the members organize a benefit evening and the proceeds go to the charity. Sometimes you will also come across the one-time raffle under the name "occasional charity raffle".
Where can you apply for this permit?
If the prizes in a one-off lottery are less than 4,500 euros, the municipality where the lottery is held can issue a permit. Does it concern a higher amount? Then the Dutch Gaming Authority must issue the permit.
Different guidelines to follow
You are required to contribute a minimum of 50 percent to the public benefit charity. This means that you may deduct up to 50 percent of the proceeds of the one-time lottery. See an example below:
If the expenses are 30 percent of the proceeds, then you must put 70 percent toward the public benefit charity. If the costs are 60 percent of the proceeds, then 50 percent should still go to charity. That means that the organizer himself has to add 10 percent to make sure that at least 50 percent is remitted.
There are plenty of costs involved in a lottery. These include reimbursing intermediaries who sell lottery tickets, prize money, notary fees, communication materials and even ticket printing costs. Of course, you also have to pay gambling tax, so you have to take that into account as well.
A maximum of 13 draws may be organized in a 6-month period (as long as the license is valid). This includes the sale of lottery tickets and any advertising of the one-time lottery and/or draws. After the last lottery draw you have to submit a financial account to the issuing authority within 3 months (under 4,500 euros by the municipality and over 4,500 euros by the Kansspelautoriteit).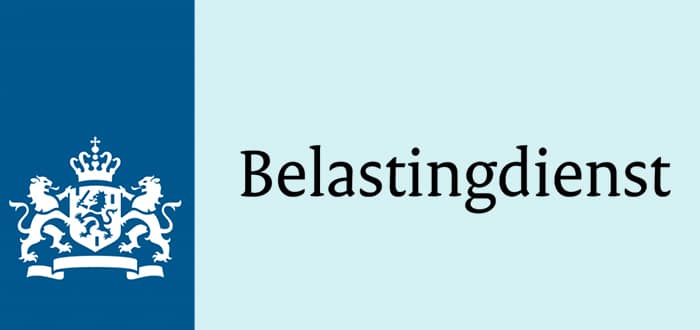 You must pay 'Kansspelbelasting' to the tax authorities.
Paying Game of Chance tax
Organizers of a one-time lottery are required to pay gambling tax to the Dutch Tax Authorities, just like people who win a lottery at an online casino. The organizer can choose whether to withhold this amount from the cash prizes, but this is not a requirement. There are also costs associated with applying for a one-time license.
The amount of these premiums depends on the proceeds of the lottery. See below for the premiums to be paid to the Gaming Authority if the prize pool exceeds €4,500.
– For a prize pool of between €4,500 and €45,000 a licence costs €226.
– For a prize pool between 45,001 Euros and 450,000 Euros a licence costs 907 Euros.
– For a prize pool between 450,001 Euros and 4,500,000 Euros, a permit costs 1,588 Euros.
– For a prize pool of more than 4.5 million euros, a permit costs 2,268 euros.
On the website of the Gaming Authority it is possible to fill out an application form to apply for a one-time license. Please note that a lottery license is valid for a maximum of 6 months. For lotteries with a longer validity period, you must choose a multi-year permit, which we discuss in detail below.
Multi-year permit
As mentioned earlier, you have one-time lotteries. But there are also multi-year lotteries and these are also often referred to as "non-occasional lotteries." A multi-year license from the Gaming Authority comes in two types. You have the monopoly lotteries, where it is possible to obtain only one license to organize the following lotteries:
– State Lottery
– Lottery
– Instant lottery
Licensees of a multi-year license include Lotto B.V. and Staatsloterij B.V. These are both part of the Dutch Lottery.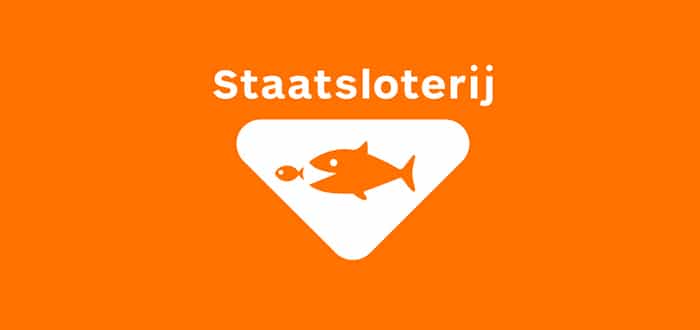 The State Lottery has a multi-year licence
Multi-year lotteries for charities
For non-incidental lotteries there are no restrictions on the number. The law states that a multi-year license can be applied for if the lottery contributes at least 50 percent of the sales of tickets to a "sole public benefit. General interest is considered development work, social welfare, sports associations and health care.
It is intended that the organizer will give at least 80 percent of this back to charities with ANBI status. ANBI refers to "General Benefit Institutions." Institutions that are designated as ANBI can take advantage of tax benefits when donating or giving money and reducing energy taxes. Organizers of multi-year permits should note that not all payments to an ANBI can be deducted as a gift.
The Netherlands has a total of 7 multi-year licensees for organizing for non-occasional lotteries. These include the Bankgiro Lottery, Friends Lottery, National Postcode Lottery, Lottovate, Impact Lottery, Fair Share and Collaborating Non-Profit Lotteries in partnership with multiple organizations.
Conclusion
At GamblingID.com you will regularly find news regarding the Dutch Gaming Authority and the developments of the Remote Gaming Act in the Netherlands. Moreover, we always keep a close eye on which gambling providers have a valid license. It's important to us that you have fun at a reliable online casino – and have a great gambling experience.
If you've had the urge to try your luck on the Internet. By taking advantage of free casino bonuses through our website, you can increase your chances of winning at your favorite casino games after registering a casino account or making a deposit. Play today and experience the excitement for yourself.