Online gambling, since October 1, 2021 this is also legal in the Netherlands. We will tell you everything about online gambling on this page. Here you will read about safe online casinos, the most reliable places to place a bet and of course we will talk about bonuses.
The Distance Gaming Act (KoA) came into effect on March 1, 2021. This allowed companies to apply for a license from the Dutch Gaming Authority. With this license, online casinos and bookmakers are allowed to offer online games of chance for Dutch players.
Being able to gamble anytime and anywhere
Online casinos make sure that you can gamble not only at special times and places, but that this is possible anytime and anywhere. You don't even need to have a computer to do this, but also the mobile versions of online casinos are getting more and more interesting and better.
This ensures that you no longer necessarily have to go to the casino, to enjoy a game of chance. We will tell you in this piece which online casinos you can gamble at safely.
Safe online gambling
Before you get started, some information about safety is in order. Safe online gambling is possible based on two things.
First of all, you need to make sure the casino is properly licensed. In the Netherlands this is a license from the Dutch Gaming Authority. Only there can you legally gamble online to win prizes.
The gaming authorities do not issue a license just like that. It is only issued if all legal requirements are met. These include, for example, that data must be secure, that you must be able to deposit securely, that you must be able to contact a casino and that the people behind the casino are of impeccable character.
In addition, the Random Number Generator (RNG) is important. When you play against the software the RNG ensures that you are offered fair chances of winning. In slots, for example, it makes the reels stop at a random moment. Furthermore, in roulette thanks to the RNG the ball is thrown into a random number and in blackjack, poker and punto banco cards are dealt completely randomly.
Online Gambling Facts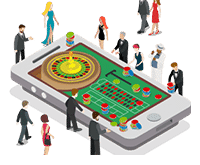 | | |
| --- | --- |
| Since | 1997 |
| Legal | 2021 |
| License | Gambling Authority |
| Worldwide turnover | 41 billion euro |
| Biggest loser | Terrance Watanabe 200 million |
| Highest Jackpot | €17,861,800 MegaFortune |
At these online casinos you can gamble online safely: Jacks Casino Online
100% Welcome bonus up to £100
Grab the bonus
Holland Casino Online
Up to €100 bonus + 100 real free spins
New Casino!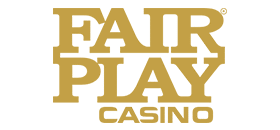 Fair Play Casino
50% Welcome bonus up to €250
THE ONLINE CASINO


Kansino
The online casino with the fastest payout
New Casino!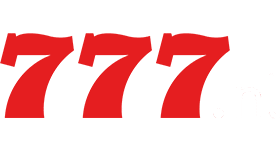 Casino777
Welcome bonus 100% up to €250
Use our comparison tool to see which online gaming provider is best for you
Try it out here!
Gambling online at bookmakers
We've just discussed where to gamble safely at online casinos. But when licenses were allowed, providers could also choose to offer online sports betting. Online gambling can be done at both online casinos and online bookmakers.
Securely placing a bet on your favorite sporting event should also only be done at bookmakers who are in possession of a license from the Ksa. On our website you will find reliable bookmakers.
You might think that every bookmaker is the same because they offer the same sporting events. However, the opposite is true. One bookmaker may offer better odds than another. Or maybe one bookmaker's bonus is more attractive to you than another.
These are reliable sports betting providers: bet365
Bet credits up to €100
Trusted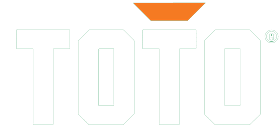 TOTO
Get up to €50 in free bets
BetCity
Deposit €50 and receive €50 in free bets
Our best bonus! Circus
Get 25 free bets worth €10 up to €250
Sports betting only


Score Bet
Bet €10 and get €50 free bets
Grab the bonus
The offer of online games of chance
To explain, we split the offer into two parts: online casino and online sports betting. There are providers that offer both online casino and online sports betting. But some also make a clear choice. For example, Kansino only offers online casino games. But Jacks Online offers both sports and online casino.
Online casino

When you go to play at an online casino, you have numerous options. You can choose to take a gamble on one of the many slot machines. There are a lot of software developers who have done everything to offer the most amazing, quality slot machines.

But in addition to slot machines, you can also choose table games. These include blackjack, roulette, baccarat, and many more. For these table games you still have the choice of playing against the computer or against a live dealer in the live casino.

In the live casino you will find an awful lot of variants on popular table games. One of these is Evolution's XXXtreme Lightning Roulette.

But in the live casino you can also participate in one of the Game Shows. These are games that you recognize from TV. Always wanted to spin a Wheel of Fortune and wait for your winnings? This is possible with, for example, Crazy Time!

There are also more and more Dutch providers who add bingo to their game offering. tombola is fully equipped for bingo lovers. But at Holland Casino and Fair Play Online you also have special bingo rooms where you can enjoy great bingo games.
Sports betting

Are you more of a sports betting fan? Then you have plenty of choice here as well. Many bookmakers offer all popular sports, such as soccer, darts, basketball, tennis, etc.

Besides the fact that you can often choose from dozens of sports, you also have the choice of the type of bet you want to place. For example, you can bet on the result, but also on the total number of goals scored or on how many drivers drop out during a Formula 1 race.
Online gambling with a bonus
When you start gambling online, you'll soon see that you have a choice of different bonuses. Online casinos and bookmakers use them to welcome you as a player, or they give away a bonus as a gift. Think of it as a "reward" for your sign-up, your playing minutes or your deposits.
We understand that bonuses are very interesting. But it is very important to read up on what the bonus entails. You can do this by reading the bonus terms. These tell you exactly what you need to do to clear the bonus.
The online environment
Yet there are also question marks about online gambling. You have to wonder how honest, transparent and reliable casinos are. This is often impossible to determine in advance, unless it is through independent reviewers and honest players.
But there again, the question is to what extent reviews are fair and reliable. Online casinos invite fraud, since a lot of money is involved. Through local licenses, a transparent helpdesk and extensive 'terms & conditions', online casinos and the authorities hope to create more security for players.
Gambling with different bonuses; these are the most popular in the Netherlands:
Welcome Bonus

Free Spins Bonus

Betting on Sports Bonus

Deposit Bonus 5 Tips
When you start playing online, there are a few more things to keep in mind. As mentioned, the first and most important thing is to play at a provider that holds a license for the Netherlands (and has been issued by the Dutch authorities)
1. Choose a safe and licensed casino
The moment you land on a casino site you can often read in the footer what license is present. There are several licenses issued by independent jurisdictions.
Licenses can show that business is conducted in a legal manner. These are issued for both the 'online casino' sector, but also for sports betting, bingo or poker. The jurisdictions will have strict requirements and rules that must be followed by the online casino, again to protect the casino players.
For example, casino software must operate in a fair manner. The casino games must also offer fair payout percentages. And furthermore, reputable deposit options should be available so that players can make deposits via a safe way in a secure connection.
2. Deposit safely with reputable options
From the moment you create an account and want to make a deposit, it is very important that you pay attention to which reputable options have been made available.
The providers offer various deposit options, including the well-known e-wallets such as Neteller, Skrill & Paypal. For this you need to go to the payment page and you can select it regularly.
Good alternatives are Trustly or Sofort Banking. The deposit option Sofort Banking is becoming increasingly popular in the Netherlands. This is because of the fact that you deposit the money through your own bank account, only now through an intermediary. Trustly works basically the same and you can select your own bank there to have a deposit made within minutes.
3. Always read the bonus terms
You can often take advantage of a bonus when you make a bet. This can be a welcome bonus or a free spins bonus.
It is very attractive to play with a bonus. Especially if you want to get to know the casino. But in order to avoid surprises it is very important that you always read the bonus terms carefully.
These will discuss the requirements you need to meet in order to clear the bonus and when you can and may claim it. For example, a bonus needs to be wagered a certain number of times in order to cash out any winnings.
4. Gamble on games of your choice
If you've ever played in a land based casino, then you know that you need space for all the slot machines, large casino tables and poker rooms.
There are even VIP rooms installed to provide even the high rollers with a fun evening with more excitement and higher stakes. At an online casino, the casino games can be integrated in one fell swoop on a platform where players can gamble directly from the browser.
In land-based casinos you have the choice of at most one or two gaming tables, on the Internet there are dozens.
5. Manage your budget and avoid a gambling addiction
While gambling, you can manage your money. This means that you only use part of your budget per gaming session. This way you can't gamble all your money at once and you spread the chances of winning.
In case of a setback, you won't lose everything immediately. Also make sure you set a win or loss limit in advance. Did you win 20 euros? Be happy. Did you lose 20 euros? Limit your losses and call it a day. This also keeps you from engaging in obsessive gambling behavior, which can prevent a gambling addiction.
A gambling addiction is more likely to lurk without you even realizing it. Due to the different situations that can occur (e.g. losing a lot of money), it is possible that emotions take over. Watch out that you don't want to win back your lost money too quickly by taking more risks. This can lead to even more money lost and ultimately major financial and other problems.
More about Online Gambling
Mobile gambling

Bankroll management in online gambling

Online Gambling Legislation

CRUKS Playing casino games for free
There can be a number of reasons why you might not want to play for real money right away. For example, you may not have played before and don't know the rules of the game. There are several options to not make a bet yet, but to get to know the game.
Many slot machines have a demo version where you can play with virtual credit. You won't be able to make a profit or a loss. But this way you can find out if you like the slot machine or not. Often you can try out a slot machine for free at an online casino once you log in to your account.
Live casino games unfortunately do not have a demo version. However, you can watch these games live, allowing you to see how the game works. This can be done for free, so you don't have to lose money unnecessarily.
Mobile gambling also available
You can not only gamble online with computers or laptops, but also with cell phones or tablets. In this case we talk about mobile gambling, but this is still done online since you need to be connected to the Internet.
Gambling online for money
If you want to gamble for real money, you must first make a deposit into your account. This can be done at all Dutch online casinos with iDeal. But in addition you can often use Trustly, VISA, Mastercard or PayPal.
Often there is a minimum deposit amount per online casino. Check this carefully in advance. Transactions are also secured directly from a payment method, giving you the assurance that data is 100% protected.
New developments: VR
These days technical developments are going fast. One of these new developments is Virtual Reality. This may well be a match made in heaven. With VR you can imitate lifelike situations, while you are not on the spot. It shows you a situation in which you yourself are not present, but which in everything looks real.
With Virtual Reality you don't actually have to leave the house anymore, to still imagine yourself in a physical casino. Through effects in color, music and environment, you yourself are present in a physical casino and can play on "real" casino tables.
What does Virtual Reality look like in the future when we look at games like roulette, poker, slots or blackjack? It's simpler than you think. For example, with VR slots you can go all out with game options and colors. With Virtual Reality you can take a seat behind a slot machine yourself. Virtual Reality roulette and blackjack are very reminiscent of a land-based casino. You can follow everything in more or less the same way, but now you have the feeling that you are sitting at the table.
A lot of variety
The online offer is varied. Many slots can be played both landbased and online. Just look for slots with a theme that can be traced back to music or movies. In many casinos you will come across slots with the theme of Guns N' Roses or The Gladiator.
Wide range of software available
Players will find security in the software that is offered. Casinos used to offer only the gambling games of Netent and Microgaming, but those days are over. Although these two names are still leading, casino software from other developers is also very popular. You can think of names such as Playtech, Betsoft, Yggdrasil Gaming, NYX Gaming, Play N GO and Quickspin.
On the positive side, even the developers are scrutinized and the games are only released on the market once approval has been given by the necessary authorities. In addition, the payout percentages must be fair. An advantage here is that with most games you can expect payouts of around 97 percent!
Frequently asked questions about online gambling ⚖️ Is online gambling legal?
Online gambling in the Netherlands has been legal at a Dutch online casino since October 1, 2021. These casinos are in possession of a valid Kansspelautoriteit license. A license is issued by the Kansspelautoriteit if strict conditions and rules are met and thus players are better protected against gambling addiction, fraud, illegality and criminality.
How can I gamble online with real money?
Gambling with real money is only possible after an account has been created. Although there are exceptions such as a Pay N Play Casino (account is registered when you deposit money).
How do I know if a casino is safe?
You can recognize a safe online casino by a valid license logo in the footer of the websie. Furthermore, there are testing agencies that conduct audits and checks whether the casino games offer fair outcomes.
The payout percentage is closely monitored so that players have fair odds every turn.
🆓 Is free gambling possible?
Free gambling on casino games is possible on the Internet. You can open a game of your choice from the websites and test it out for free.
📝 Is there somewhere I can complain?
For complaints you can go to a customer service desk at an online casino. If you experience problems with the software, games or anything else, you can contact them via live chat, email or phone.
If the complaints are too serious, you can contact the regulator (Kansspelautoriteit). These are gambling authorities that supervise. In the Netherlands, the Kansspelautoriteit is where you can go for complaints if you play at a legal online casino.
Online Gambling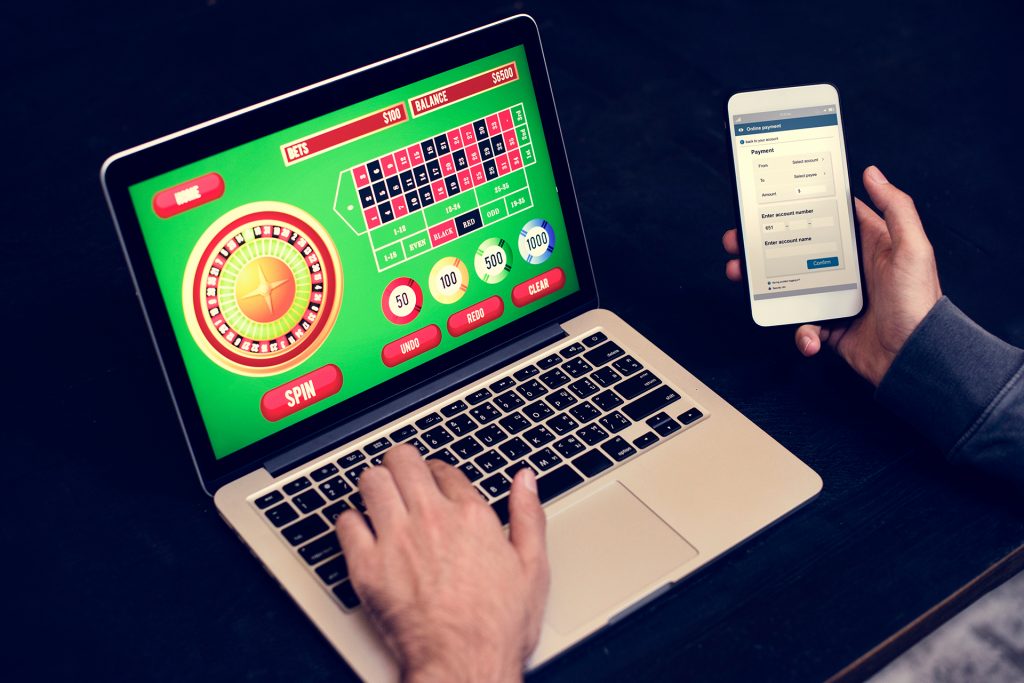 Gambling at an online casino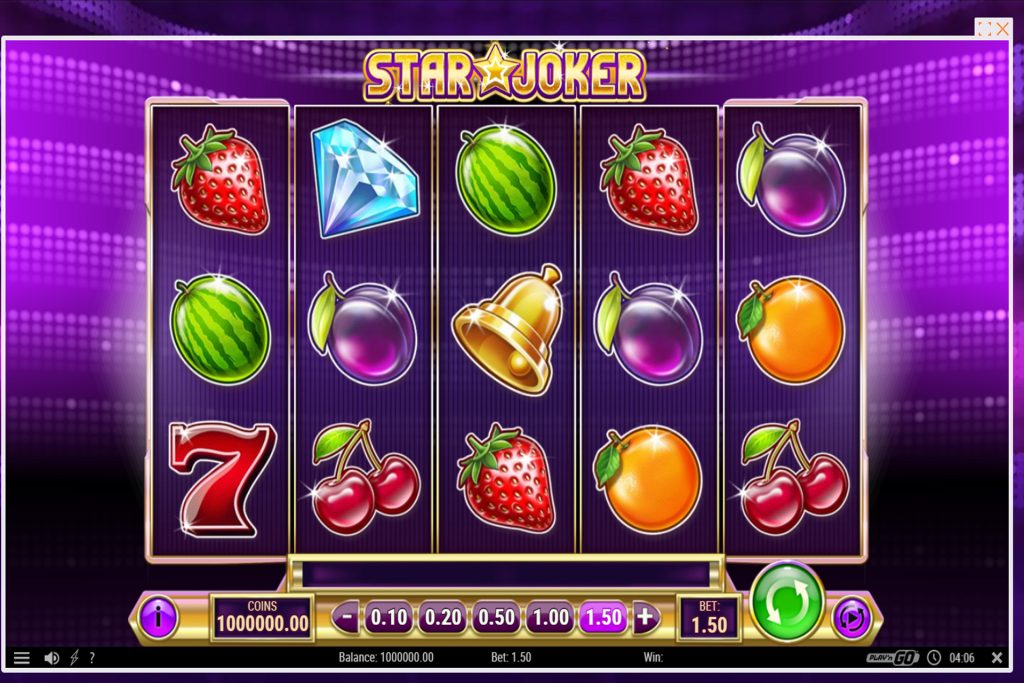 Gambling online at a bookmaker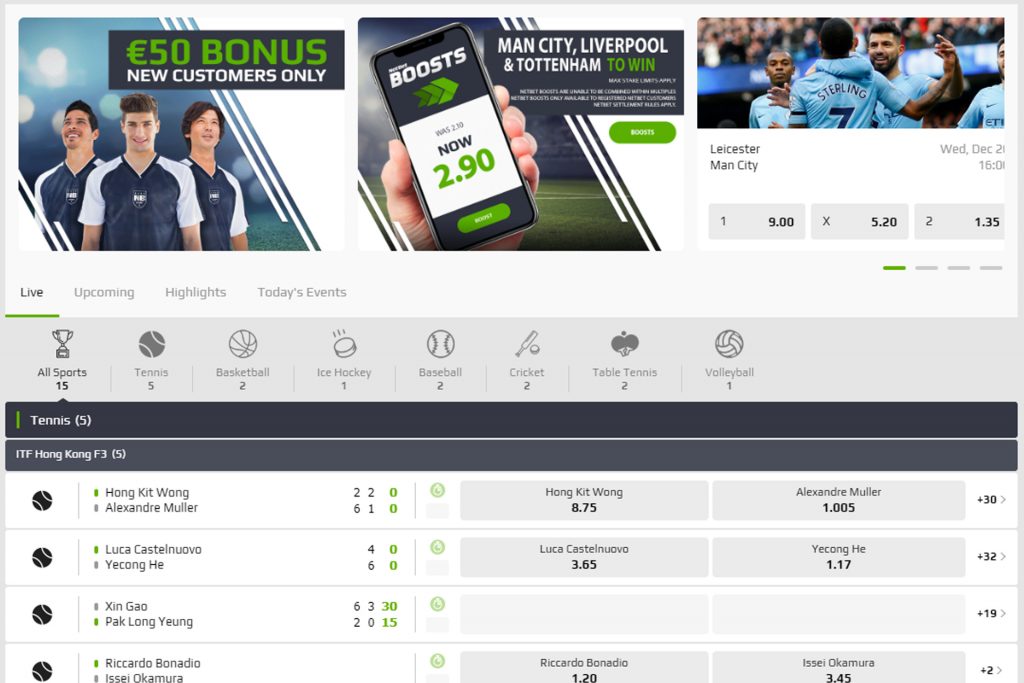 Gambling on your mobile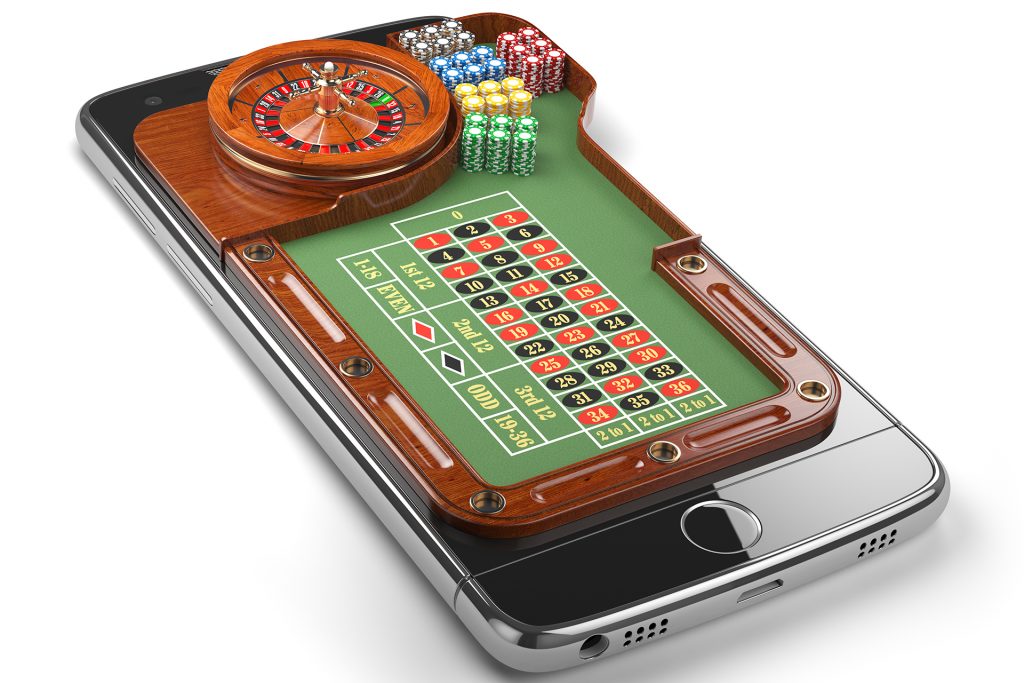 Virtual Reality is the future of online gambling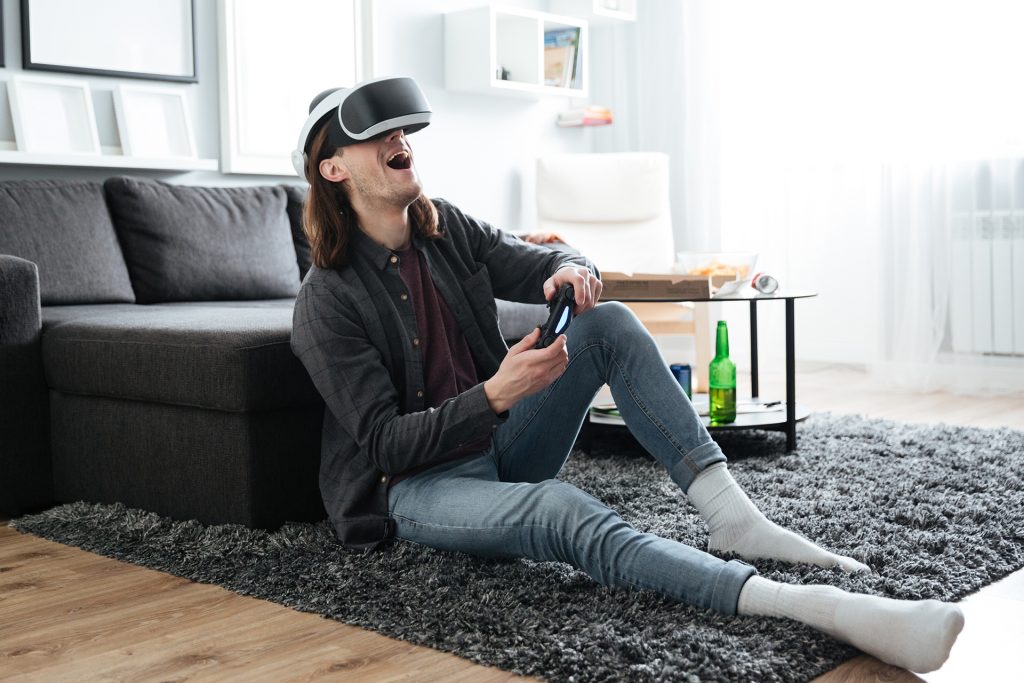 Play responsibly!
After talking extensively about online gambling, we feel that this point should definitely be mentioned. There are many different ways to gamble online, but this also increases the risk of gambling addiction. It is important that you gamble responsibly at all times! What does this mean?
Gamble only because you like it. Online games of chance are meant as entertainment, not as a way to make a living.
Set limits in advance and stick to them.
Keep it fun and special. By this we mean: don't play every day.
Don't get obsessed with the one jackpot that might fall. The odds are very small and you don't know when it will actually happen.
Always be aware of the risks of a gambling addiction. Are you at risk? Then get help immediately.