It has taken many years, but the long wait is over. As of October 1, online gambling in the Netherlands is legal. That is, if you do so at one of the 10 licensed companies.
After the Lower and Upper Houses, after a process of years, had finally approved the proposals of Minister Dekker it was possible from April 1, 2021 for companies to apply for a license. A license that makes it possible to offer online games of chance to Dutch consumers.
29 Applications
Where many people thought that at least a 100 companies would submit such an application, only 29 applications fell on the mat at the beginning of April 2021 to the Dutch Gaming Authority. The procedure for an application for a license is quite lengthy and takes quite a while. However, Dutch law states that applicants must have an answer within 6 months.
This ensures that just before October 1, 2021, the names of the parties who are going to get a license have been announced. They will be allowed to offer their online gambling games to Dutch consumers as of October 1. This takes the form of an online casino or a website where you can play online bingo. TOTO sports betting will also be expanded.
Ten license applications approved
Of the 29 applications that came to the KSA in April, 10 were approved in one go. Of these 10 companies, six are from abroad and four from the Netherlands. The parties that received a license as of October 1, 2021 are:
Fair Play Online
GGPoker
Bingoal
Batavia Casino
TOTO
BetCity.nl
Holland Casino
Tombola
Livescore Bet
Bet365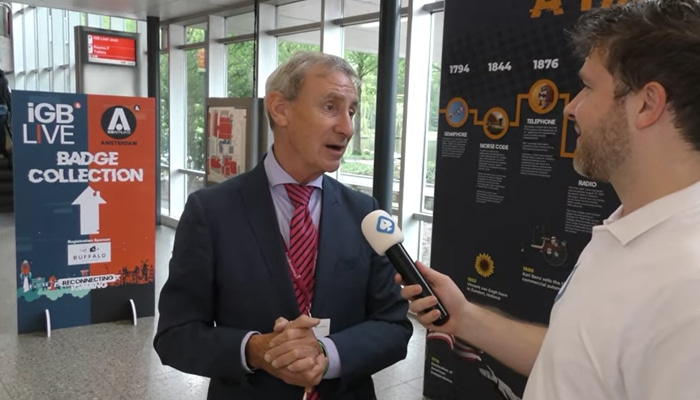 KSA chairman René Jansen is asked about the state of affairs by Frank op de Woerd of CasinoNieuws.nl
CRUKS takes center stage
An important part of legalization is the protection of Dutch players. Especially for them, CRUKS was created. CRUKS stands for Central Register Exclusion of Gambling. Players must be able to register for CRUKS with one click to be able to protect themselves.
Cruks is a central database in which the data of all players in the Netherlands who are excluded from participating in games of chance are stored. This exclusion can be requested by the player himself, or imposed by a provider.
More licenses to follow soon
The fact that only 10 companies have received a license is mainly due to the fact that a lot of applications were not fully submitted. In order to do everything as carefully and safely as possible, the KSA is offering these parties the opportunity to submit their complete applications as soon as possible.
Then the application will be looked at again. At least a dozen more companies are expected to receive licenses within the next two months.
Still some big players in the waiting room
There are also a number of well-known international online gambling providers in the waiting room. These have failed to comply with the KSA's rules for the past 2.5 years. In one way or another, they targeted Dutch consumers directly. One did this by putting Dutch texts on the web site, another gave Dutch players the ability to make deposits via iDeal.
All these things are not allowed. For this they received a fine from the KSA and they have to wait longer before they are eligible for a license. This gives the 10 chosen ones who did receive a license a considerable head start when it comes to recruiting Dutch players.