In practice, it means betting on individual numbers in roulette. In the case of the One Hit Wonder strategy, you bet on one number, but you can also choose multiple numbers, depending on the risk you're willing to take.
However, should you choose to bet on several numbers at once, the One Hit Wonder principle would fall away. Here's how to make a big profit by betting on a single number in roulette.
The basics of One Hit Wonder
There are many ways to win money in roulette: by betting on red/black, even/odd, up/down, columns, dozens, quarters, halves and even whole numbers. In roulette, you play with 37 numbers between 0 and 36. In the American version of roulette, there is an additional number, because here you play with '0' and '00'.
However, based on the European standard, you play with 37 numbers and the probability of the ball falling on one number is therefore 1/37, equal to 2.7%. Still, with the One Hit Wonder strategy you choose the same number every round until you win.
You can play roulette at these casinos New Casino!
Casino777
Welcome bonus 100% up to €250 Jacks Casino Online
100% Welcome Bonus up to £100
bet365
Deposit min €10 and receive 100 free spins
BetCity
Welcome bonus up to €100 free spins
Our best bonus! Circus
Get a bonus up to €250
How does One Hit Wonder work?
One Hit Wonder is very simple, but also risky, which is why it is not often used by roulette players. Before you begin, you need to make sure of two things; sufficient budget and a thorough study of the past 40 or so rounds. In Holland Casino, for example, you can also look at the cold numbers, because this is what you usually play on in the One Hit Wonder strategy. When a number has not been hit for a long time and/or it is a cold number, you start betting on it with, say, 1 euro. You can also choose two or three numbers, as you are free to do so with this strategy.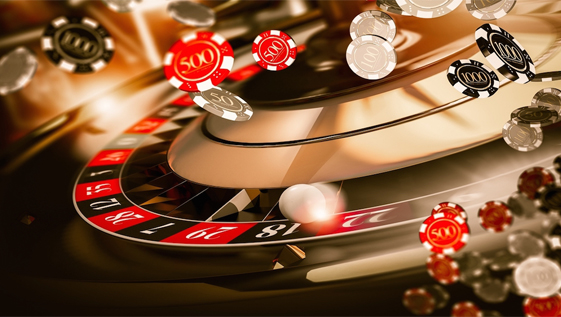 Winning with the one hit wonder strategy
Whatever your initial bet is, if you win you get 35 times your stake and that's very attractive. Don't expect to win right away, because 2.7% chance of a direct hit is not much. In One Hit Wonder you initially bet 30x on the same number. If your chosen number has not fallen after a maximum of 50 times, then you increase to 2 euros. You watch this for another 30 rounds and then raise again. Suppose your number does fall on the first 50 times, then you can simply continue with the 1 euro bet.
Should your number fall only at the 2 euro bet, then you can also go back to the 1 euro bet, or continue and choose a new, cold number. Preferably don't go down in your bet during (!) the game, because then the principle of the One Hit Wonder strategy is gone. This strategy is one of the long haul and for the real go-getters, with just a little extra budget.
Frequently Asked Questions Can you use this system with other casino games?
No, this system is really only for Roulette. You can't use it in other casino games.
Can you use this system also in American roulette?
Yes you can, but we don't recommend it. The house edge is lower in European roulette so your chances of winning are higher here.
Can I use the system on multiple numbers?
YES you can, you will need a bigger budget and the winnings will be less because you are betting more per spin.
Strengths
Big payouts if you win
Simple system
System is not progressive
Can be done with a limited budget
Cons
Luck plays an important role
Chance of getting hit is small
Can take a long time before you win something
Popular variation
One of the most popular variations of this system is the one where you increase your bet after 36 losses instead of 50. This way you make sure that if you win then you still have a profit. As you can see, it's quite possible that you won't win anything for a long time. But on the other hand, if you do win a few times, your winnings will also be considerable compared to your bet.
This is one of the reasons why this system is also popular with players with a slightly smaller budget. You can play for a very long time and especially if you are occasionally lucky enough for your chosen number to actually fall.