Odobo
Actually, you can't even call this a provider, in the traditional sense of the word. The fact is that the company (by this we mean Odobo itself) offers tools and technologies for creating video slots and table games (such as roulette and blackjack) on the Internet, after which individual developers can work with these tools, if they feel like it and have the time for it. So it is not that they employ permanent developers of software, the individuals who work for them change all the time and not everything they create is hired.
Of course, this is a rather exceptional form of working and you may wonder whether this ensures good results, quality games. We too wondered about this and so we went to investigate. We have tested Odobo games on various points and in the process have come across several advantages and disadvantages of the company for you, the player. We have listed these below, in this review.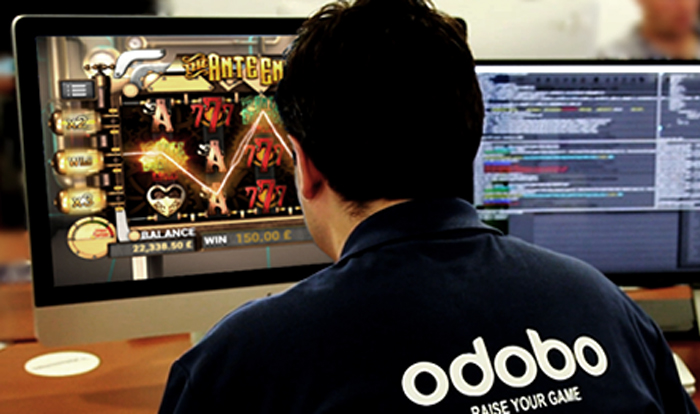 Odobo
The positive points
When you read the above, you probably asked yourself the following question: how can you write an overall review about a company that works with different people all the time and therefore does not have any solidity? In a way you certainly have a point, if that question occurred to you, because it is indeed true that it is difficult to list pros and cons of Odobo regarding their games that are valid for all their games. Indeed, one game has this quality, another a totally different one.
Games with surprises
Yet you can also see this in itself as a quality of Odobo. This is because it means that video slots and other games from Odobo are not pushed into one particular straitjacket. As a result, you'll always find surprises with this developer. You never get the idea that you have played a particular game before but with a different theme. This is not uncommon with other producers. In addition, Odobo, by the way they work, you get really special creations. People who develop something for Odobo, want to distinguish themselves rather than just deliver decent work. Moreover, they have all the freedom, something that sometimes results in crazy but genius.
The negative points
Odobo's way of working has its advantages, but it must also be said that there are some disadvantages. The real professionals among the developers often ignore Odobo because they already have a contract elsewhere, which they prefer. As a result, Odobo sometimes ends up with producers of a lower order. Moreover, there is not really a line to discover where the company wants to go, all projects are criss-crossed by each other, but therein lies the charm of Odobo.