Back in 2016 and 2017, the House of Representatives passed the bills on Remote Gaming (Koa) and Modernization of the gaming casino regime. Both are currently pending in the Senate. In the coalition agreement, the government has included agreements on gaming policy.
Below you will find the elaboration of these agreements regarding the gambling policy of the Dutch government. After a long discussion, the new Koa law finally seems to be on the way.
Obligatory Dutch establishment
If an online provider (casino or bookmaker) is granted a license for gambling on the Internet, the license condition will be that the provider is in any way established in the Netherlands. In implementing the gaming policy, special attention will be paid to reducing gambling addiction and that the remittance to sports and charities is not affected.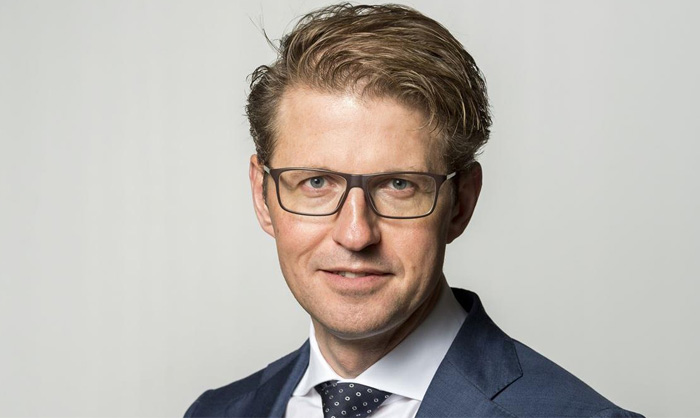 Establishment in the Netherlands is also important in order to comply with the obligations of the laws and regulations. If online providers do not have an establishment within the EU, they can only obtain a license if they have a branch office in the Netherlands. In addition, the presence in the Netherlands of a representative in the field of addiction prevention is required.
Licensees must be located with their principal place of business, main administration or registered office within the Netherlands or another EU/EUR member state. For most large online casinos and bookmakers this will not be a problem as most are already licensed in Malta.
KSA regulates
The Kansspelautoriteit(KSA) has the task of granting exemption from this seat requirement to licensees by way of exception. But then under strict conditions that they comply with Dutch gambling legislation.
In order to effectively implement the addiction prevention policy, a representative of foreign licensees must be present in the Netherlands. This is to effectively and preventively confront players with the risks of addiction, and protect them against gambling addiction. A requirement will be that the licensee will publish the (contact) data and powers of this representative on its website. The KSA will also publish this on its website.
Lots of information
The new online casinos on the Dutch market must provide their players with appropriate information that gives the player insight into his or her gaming behavior. This can be done by filling out a player profile and pop-up messages. If you ever play at an online casino, you will receive a pop-up every hour with the amount won/lost/set. If it appears that a player exhibits risky gaming behavior, an appropriate intervention is carried out. You can think of a self-test or a personal conversation in which the player is referred to help. If, for example, you visit Holland Casino too often, you will also receive a personal interview to determine whether you are doing the right thing.
Central Exclusion Register (CRUKS)
A Central Exclusion Register (CRUKS) will be introduced. This is especially for problem players who will be registered in this register, voluntarily or involuntarily. It is also possible for friends, family and acquaintances to nominate a player for registration in CRUKS.
Once you are included in this register, you can no longer participate in risky games of chance offered online, in gambling casinos and in gaming machine halls. The licensee must register and analyze the player's gaming behavior. They can only do this properly if they have successfully completed certain prevention courses.
If these requirements are violated, the KSA can impose fines, and even suspend or revoke the license. There will also be an addiction prevention fund with the Koa law. All licensees who offer remote gaming, in casinos and slot machine halls must contribute 0.25% of their gross gaming revenues to this fund. With this money, the fund finances research into the prevention of gambling addiction, anonymous help and a national prevention office where players can go for information and referrals.
Video games
Recent research by the KSA shows that there is a blurring line between games and online gambling. As a result, young people are more likely to turn to real gambling. The government wants to prevent this by means of separate advertising activities for gambling. This to avoid attracting vulnerable groups.
Lotteries
In the Netherlands there is a longer lottery tradition that is low risk for players. These charity lotteries contribute to social initiatives that benefit Dutch society. Therefore, the government wants to preserve this social character of the Dutch lottery system. And also for this reason, holders of a license to offer remote gambling are not allowed to offer (online) lotteries and thus compete improperly with the Dutch (charity) lotteries.
As with other games of chance, offering lotteries requires a lottery license. With the acceptance of the Koa law, the mandatory remittance percentage of the charity lotteries will be reduced from 50% to 40%. This is to make the lotteries more attractive and innovative.
Conclusion
Actually, everything was already a bit clear about the law on remote gaming(Koa). There will be a strong regulatory framework for remote gaming. This will give the approximately 500,000 Dutch players the necessary protection they deserve and can counter the illegal and unsafe supply. High priority will be given to modernizing and tightening the addiction prevention policy for all risky games of chance.
Very important is also that the providers are obliged to pay gambling tax. Currently, these are not paid and the money remains abroad. It is now up to the first chamber to approve the law. From then on, Dutch people can gamble legally and responsibly online in a fully regulated market with supervision by the KSA.