Over the years there have also been many changes. The dress code, the reception at the front of the casino and the game offerings to name a few.
If you haven't visited the Holland Casino in years, chances are you'll notice changes more than someone who routinely visits the Holland Casino. What many people also know is that some things are really 'not done' at the casino. NEVER do these things at Holland Casino.
Gamble with money you can't afford to lose
This is perhaps the number one rule when gambling (online). Admittedly, most people have no intention of gambling with money they can't afford to lose, but there are always circumstances that will make you bet extra.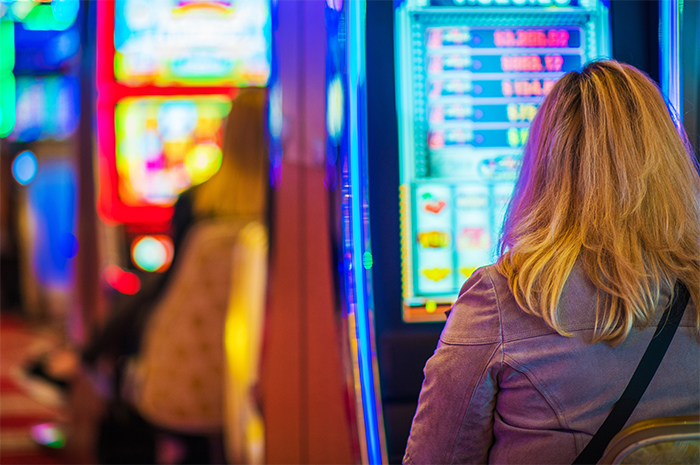 Never gamble with money you cannot afford to lose
The casino can throw you into a rollercoaster of emotions; joy, anger and sadness are always lurking. Letting emotions influence your gambling behavior is always risky, even when it comes to the above rule.
For example, if you lose all your money in an unfortunate way, there is a chance that your emotions will prompt you to withdraw additional money in order to turn your loss back into profit. This is often the money you can't afford to lose, and it doesn't always ensure that you'll make a profit again.
Taking selfies
This unwritten (or sometimes written) rule does not relate to the game, but it does relate to casino etiquette. Taking selfies or other pictures is absolutely not done. First of all, because Holland Casino assumes privacy and the course of the game should never be put on the hard drive for home use. But secondly, also because it can irritate the visitors and that reduces the casino experience.
The casino absolutely does not want this and that is understandable. For the people who really want to take a selfie; many casinos (this does not apply to Holland Caisno) already have a so-called selfie-wall where you can shoot a picture of yourself. These photos can be seen on the social media of the casino.
Blaming other people when you lose
Losing at the casino is never fun, but you'll have to deal with it anyway. Winning is the ultimate goal, but not always attainable. It's important to take your own responsibility when you lose. Don't blame other people, such as the dealer, the people around you or the game. You are responsible for your own bets, both in winning and losing. In the past, many Holland Casino visitors have loudly called out the dealer, the game or the other visitors for anything and everything. Not only is it disruptive, but it can also cause you to be thrown out of the casino. Keep your emotions to yourself and take responsibility for your own wins and losses.
Asking the dealer questions
Dealers are there not only to manage the game, but also to help the customer where necessary. So it's not necessarily wrong to ask the dealer questions, but avoid having the dealer explain everything to you. Especially on busy nights, dealers often don't have the time to help you fully explain the game. In addition, it is unprofessional to visit the casino without any knowledge of the games.
It makes you look bad in comparison to other visitors and it decreases your chances of winning. Make sure you have done your research before visiting Holland Casino so you don't have to ask the dealer for anything. Especially for those who are still getting to know the casino, there is the opportunity to try all the games for free on casino software and made possible by the biggest developers; definitely recommended!
Getting Drunk
Casino etiquette certainly includes dealing with alcohol. Many people take an alcoholic beverage or just a soft drink while gambling. However, in various situations you may have one or two extra alcoholic refreshments and that can quickly get out of hand. As you know, alcohol makes for more exuberant emotions, both positive and negative. Whatever happens; make sure you don't get too drunk at the casino. It's not neat and can be thrown out of the casino for it.
More on NEVER do these things in Holland Casino
Can you smoke in Holland Casino?

Do online slots pay out more than the slot machines at Holland Casino?

Holland Casino Try Out Package

Welcome Bonus Holland Casino Online Smart, but not too casual
The casino has a certain dress code, and many people choose to dress neatly when visiting Holland Casino. For men, this may be a shirt and neat shoes, while many women may don a dress or skirt with high heels. It's not mandatory to come in neat and tidy, but you'll look out of place if you come in with holes in your pants or dirty clothes.
Don't come in too casual either; All lavish brand name clothing, a big watch, sunglasses and diamonds on every finger. You yourself may think it's neat, but it can annoy other people.
You are there for fun
Visiting the casino is something you do for fun. Playing with money you can afford to lose, taking it easy on the booze and not playing on emotions can make your evening a lot more enjoyable. Don't let it get you out of your rhythm if you lose money unluckily on a game, just move on to the next game. There is so much to choose from at Holland Casino! It's not the end of the world if you go home empty-handed at the end of the evening. Remember that you visit the casino for a good time and to relax. Enjoy it.