If you choose to play games at an online casino, the choice is vast. In recent years the live casino has become more and more popular. The range of games on offer is also growing, giving you more and more to choose from.
Sometimes games that have been around for a long time are revamped. But the live casino also offers the fantastic opportunity to bring totally new games to the market.
Mega Ball or Keno?
Sometimes it can be difficult to make the right choice. One game that has not been on the market for very long is Mega Ball. Despite the fact that it's a new game, fans of Keno will notice that there are still some similarities between the two games.
So the choice can still be difficult, because which game is the most fun and suits you best as a gamer? Therefore it is recommended to read the following text carefully. We compared both games so you can make the right choice.
How does Mega Ball work?
One of the features of Mega Ball that immediately catches the eye is that you can win big with this game. You can even win up to €500,000 in one game round, so that's not exactly small. At the beginning of the game you can buy up to 200 cards that show 24 random numbers in a grid.
Only the middle square is empty. Don't like the numbers you got? Then you can swap them for other ones and it costs you nothing. When the game starts you'll see a ball machine on screen that draws 20 balls.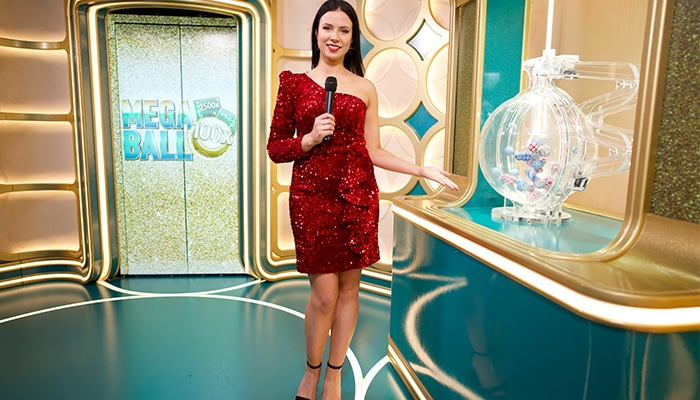 Mega Ball is presented live
Many times more profit possible
These balls go into a tube so you can see all the numbers. The compuetr does the crossing off of the numbers for you, so you can play as many cards as you like. The idea in Mega Ball is to complete as many lines on your card as possible. Upon drawing the 21st ball, your winnings can be doubled, ranging between five and one hundred times as much.
The only condition for this is that the last ball drawn creates a winning combination on your card. When the game is over, the balls go back into the machine so they can be used and drawn again.
These casinos offer Mega Ball and Keno New!
Casino777
Welcome bonus 100% up to €250 Jacks Casino Online
100% Welcome Bonus up to £100
bet365
Deposit min €10 and receive 100 free spins
BetCity
Welcome bonus up to €100 free spins
Our best bonus! Circus
Receive a bonus credit up to €250
Grab the bonus
How does Keno work?
Let's have a look at the game Keno. Here too the aim is to get as many correct numbers as possible but there is less to win than in Mega Ball, although the profit per round can still run up to €10000, so that's not exactly small.
At the start of the game you may choose ten different numbers after which twenty numbers are drawn. You therefore need to predict, as it were, which numbers will fall when you choose them.
Keno can be played in various versions
A great advantage of the Keno game is that it can be played in different versions. For example, you can choose to keep eight or ten numbers for yourself and it is possible to play very fast rounds, which last only half a minute. Could it all be a bit slower for you? Then just choose a game round that takes about three minutes.
There is a good version of the game for everyone. You can really only bet on the numbers that are drawn in the game but in Keno there are also numerous so-called side bets possible. This means that you can bet on the color of the first numbers drawn, whether they are even or odd and so on. This of course makes the game even more exciting.
Similarities and differences
As a gamer, the similarities between the games are that they are both easy and fast to stream and that real dealers who are present live are used. It must be said that Keno is certainly not bad when it comes to the visual aspect but Mega Ball is much better.
Not only is it a much newer and recently developed game but the budget that was available for it was many times bigger than that for Keno so it is not surprising that it looks much better.
A difference that clearly catches the eye
A difference that clearly stands out between the two games is the presence of multipliers in Mega Ball and the prizes that can be won with them. These are simply a lot higher than in Keno although of course they can't be called faint there either. The addition of Mega to the name of the game is there for a reason. On the other hand, as a gamer you have more and various game options at Keno, while at Mega Ball it's not as varied.
Choice is personal so look at what you yourself find important
In short, which game you will choose from the two is quite personal. Do you want more variety in the game? Then it's best to choose Keno but if you want to win as much as possible it's better to go for Mega Ball. Mega Ball looks just a bit better so if you're sensitive to that, it's smart to choose that game. Are you going for the thrill? Then Mega Ball is also a good choice because you're obviously anxiously waiting for the chance to multiply your winnings.
Anyway, it's not a question of a good or bad game but it's just what you yourself as a player find important. Look and compare both games, otherwise try out both Live Keno and Mega Ball so you know what you like to do best. Then choose the game that suits you best.