Please note: The information below about online gambling is purely informative. In the Netherlands it is currently NOT permitted to gamble online via websites that do not hold a license issued by the Dutch Gaming Authority. As it stands now, new online licenses will be issued in October 2021.
In Live Blackjack an unlimited number of players can place a bet behind. In doing so, they can bet money on other people's decisions. They cannot decide on the action themselves.
Live blackjack with real dealers
A professional live dealer has direct contact with the players. Real playing cards are dealt after players place bets. The idea of Blackjack is that the value of the player's cards is closer to 21 than the dealer's hand. It's simple, and Live Blackjack comes with fun options like Insurance, Double Down and Split.
Main options
The main options in live blackjack are Insurance, Double Down and Split. See below how these options work:
Insurance: Literally translated "Insurance" and can be used the moment the dealer has an ace open. For half the value of his wager, the player can insure himself against a possible Blackjack from the bank. Does the dealer get a blackjack (next card a 10)? Then this pays out 2:1 and the player loses nothing on balance.
Double Down: Literally translated "Double" and can be used the moment you get a value of 9, 10 or 11 with the first two cards. Double the bet (equal to original bet) and receive one more card.
Split: Literally translated "Split" and can be used when you receive two identical cards. Place additional money (equal to original bet) and play with two hands. You now receive an additional card on both split cards and can take additional cards for it or choose to pass immediately.
Hand values
In live blackjack the hand values are very easy to calculate. All images such as a King, Queen or Jack count as ten and the cards with a ten on them retain their face value. The Ace counts as one or eleven. This is the best possible card because you can decide how to use it. Live dealers often have to follow rules which force them to use the Ace as an eleven. This is in the case of the soft 17 rule in blackjack, for example. Dealers must then pass on a point total of 17, even if they have an Ace in their hands.
Why is blackjack so popular?
It is well known that simple casino games are popular among casino players who do not want to think too much. But live blackjack is a simple game to learn and offers more possibilities. You can increase your chances of winning while playing blackjack against a live dealer by possessing enough skills. Take card counting for example, a strategy that can drastically reduce the house edge or even become a player advantage. By means of a Hi Lo point count, this strategy allows players to better estimate what the next cards dealt on the table will be.
Play Live Blackjack at: New!
Casino777
Welcome bonus 100% up to €250 Jacks Casino Online
100% Welcome Bonus up to £100
bet365
Deposit min €10 and receive 100 free spins
BetCity
Welcome bonus up to €100 free spins
Our best bonus! Circus
Get a bonus up to €250
Indispensable blackjack information!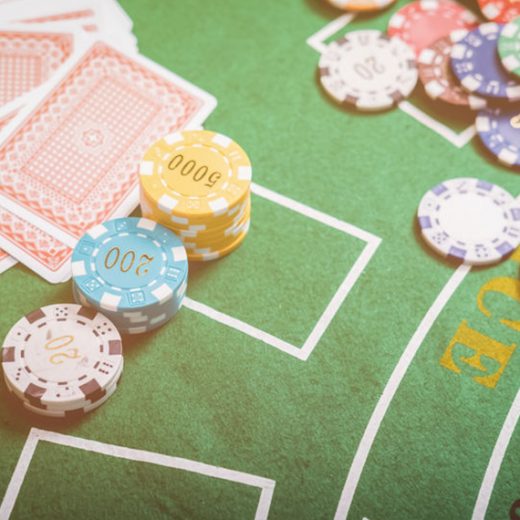 Blackjack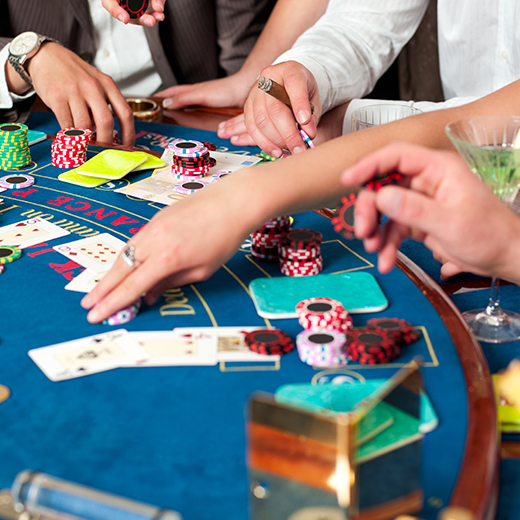 Blackjack Rules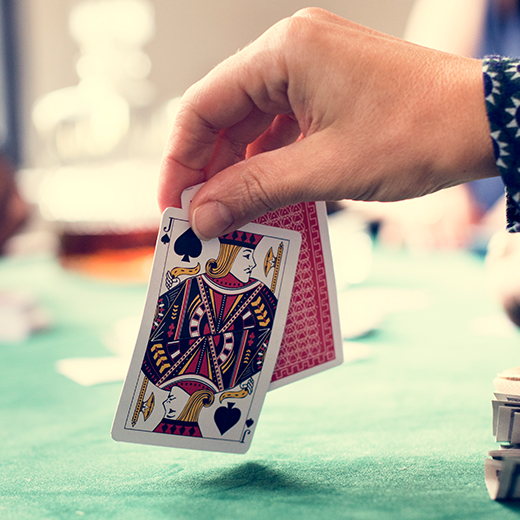 Types of Blackjack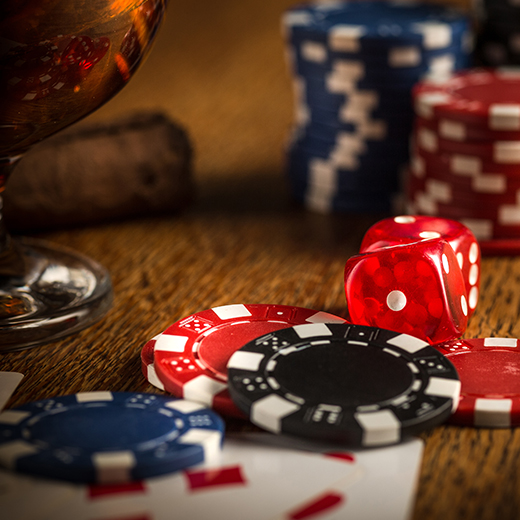 Blackjack Strategy
Side bet options
You have the 21+3 and Perfect Pairs side bet, pre-decision and bet behind options in live blackjack. These will add a lot of value to the live blackjack game for many players.
What is 'bet behind' in live blackjack?
The 'bet behind' option allows players to play hands at the live blackjack tables before any space becomes available. A maximum of 7 players can play blackjack at a time. However, this option allows players to let others make betting decisions for them.
It is clearly displayed when a player has a hot run. A gold medal will indicate the blackjack player who has won a lot at that time. It will increase your chances of winning by letting another player with more experience make the decisions.
Perfect pairs and 21+3 side bets
When players place money on the Perfect Pair bet, they can have a chance at significantly large payouts if the first two cards form a pair. The amount players win depends on whether the cards are mixed, colored or perfect. Another bet is the 21+3, where they have a chance to win a poker hand on the first two cards received.
Pre decision
Pre decision ensures that live blackjack online will be faster. Players can use this option to indicate in advance what they want to do with their cards. They can double their bets, split cards or pass – at the time of the first player's turn. This means that more active games are played per hour.
Frequently asked questions about live blackjack What variants does the live casino offer?
In the live casino there are several live blackjack tables. Often the live dealer will also be shown right on the image so you know who is shuffling and dealing the cards. Furthermore, you also have exclusive gaming tables or the Common Draw Blackjack game. At a VIP casino it is possible to play on the Blackjack VIP and place higher bets per turn. Play with five hands at a time per turn.
What is the minimum and maximum betting limit?
At each live casino the minimum and maximum betting limit is different. The reputable blackjack casinos will allow players to gamble with higher stakes. They can afford to incur large losses should a player win a lot of money. In fact, casinos will be happy if a player wins regularly, otherwise they would never return. Minimum bets start as low as €1.00 up to €5,000 per hand. And when you go to look at the VIP tables, the maximum betting limits can be as high as €50,000.
What are the advantages of live blackjack compared to online blackjack?
Online blackjack is a digital game controlled by software. The live blackjack is made possible by a live dealer who shuffles and deals the playing cards. The live blackjack online will bring much more excitement because you are really competing against a person from the casino. Try to get a better point total and don't go over twenty-one.
Playing live blackjack
There are several strategies to playing live blackjack well. Consulting these strategies has proven to be valuable for many players. For inexperienced players, it is advisable to spend an evening at Hollnad Casino watching a blackjack table. This way they can see how the game is played live and what decisions are made by other experienced players. This can come in handy is a latrer stage.