Live betting has been gaining popularity lately and has proven to be something of a playground for action junkies. Because live betting involves betting while the game is in progress, there are many additional betting options.
You can bet on every goal, every completed pass, every throw-in and much more. When it comes to placing sports bets, live betting is also the most exciting.
Tips for success
Live betting can be intimidating at first, it has a wide variety of betting options and results that happen as often as every minute. To make sure you are familiar with the jump, you need to be selective with your bets and set hard limits.
One of the most important things to remember with live betting is that the odds are constantly changing. This means that timing is everything. Much of your success depends on the feel and flow of the game, and you only get that by watching it. So the first and most important tip: Make sure you are focused on watching the game.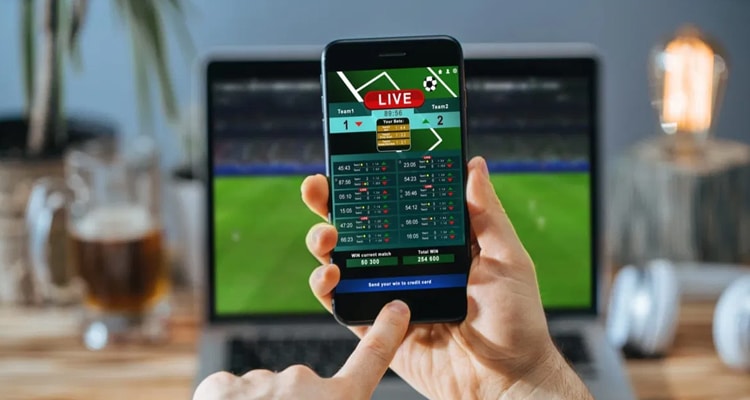 More strategies that can help you
Think about your bankroll management: Every responsible gambler must play within his or her bankroll. The challenge in live betting is the number of betting options available and how quickly things can change. It is recommended that you use no more than 2 percent of your available money per bet.
Also, bet before the game: Placing a bet before the match gives you a starting point. Live betting is something you can then use to increase profits or make up for losses. It gives some structure around the game and the betting options available. To be successful in live betting, you need to have a solid strategy in place before the game starts rather than relying on quick decisions.
Stick to a strategy: Whether you decide to bet based on numbers or instinct, it's important to be consistent with your strategy. As you become more comfortable and more knowledgeable about live betting, you can adjust your strategy to help you develop a game plan.
Your powers of observation are an important part of live betting. Watch the odds and try to anticipate if they are going to change. As you can imagine, live betting is action-packed and you need to be quick. And again, stick to your strategy.
Gambling is a form of entertainment and is all about action. When you get serious about live betting, every sports game you watch becomes more exciting, whether you win or lose your bet.
Here you can place sports bets bet365
100% betting credit up to €100
BetCity
€20 Free Bet at your first deposit

Bingoal
100% bonus up to €250 + 100% Odds Boost
More about betting on sports:
Betting on tennis

Bet on Football

Sports betting

Betting on Max Verstappen Why is live betting so attractive?
Live betting has proven attractive to both the professional gambler and the ordinary gambler. For the ordinary gambler, live betting makes watching the game more interesting. And for those who bet regularly, live betting offers options to maximize profits and minimize losses.
For example, when you start betting on soccer, you might notice that the assistant king of your favorite team doesn't find his favorite receiver very well today. Or you may notice a big change in one of the teams after halftime, as one team adjusts to the other team's ugly play. Either way, your observations can help you play it smart as the game progresses.