Few people can answer that, but we have one.
Where do we stand on casino legislation in the Netherlands?
Actually, at the moment we fall a bit in the middle between two issues. Things have been discussed that should make a Dutch online casino license possible, but it's all still not final.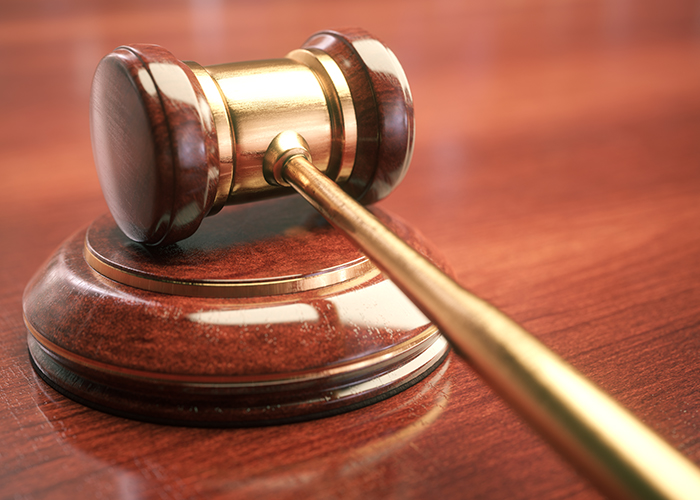 Legislation sets the rules for online gambling
The House of Representatives has approved a proposal to make online gambling legal in our country. However, the Senate must also approve this proposal before a final law can be made.
Since this is currently still pending, it is difficult to create expectations.
Will 2018 be the year of the casino license?
For years, the political parties have been discussing whether or not to introduce their own gaming license. Since 2012, the Dutch Gambling Authority has been working to ban illegal players and to investigate how the law should be structured. That people like to gamble online is a given. We and many others can regularly be found on the Internet and we even gamble on our mobile phones to win prizes.
However, the gambling tax is often an obstacle that prevents the law from passing and other issues surrounding security also involve many considerations. Before a license can be issued by the Dutch Gaming Authority, they must know what requirements a casino must actually meet.
As for the introduction of a Dutch law on remote gaming, it is expected that the political parties will still come to an agreement this year. As of January 1, 2018, a Dutch license should be issued. Nevertheless, it remains to be seen whether this will be achieved. For several years in a row, the legislation would also come into force on 1 January and unfortunately this has repeatedly not happened.
Online gambling is currently available at these casinos New Casino!
Casino777
Welcome bonus 100% up to €250 Jacks Casino Online
100% Welcome Bonus up to £100
bet365
Deposit min €10 and receive 100 free spins
BetCity
Welcome bonus up to €100 free spins
Our best bonus! Circus
Get a bonus up to €250
Parties are bound to the Dutch Gaming Authority
Although at the moment we can all still easily gamble online, the parties are bound by the Dutch Gaming Authority. There may not be a license that says that gambling on the Internet is allowed, but there is also none that already allow it. The Kansspelautoriteit (the Dutch gambling authority) has therefore set itself the target of banning casinos that are already specifically aimed at the Dutch market. Recently, this has led to casinos such as Klaver Casino, Fortune Casino and Polder Casino to leave the online market. This with the prospect of a Dutch license which they very much want to qualify for.
Requirements currently set by the Dutch Gambling Authority is that no Dutch characteristics are carried through the websites on which one can gamble. Think of the Dutch flag, syrup waffles, tulips, windmills, clogs and other patriotic features. Furthermore, the gaming authority would like casinos not to offer iDeal as a payment method, as this is currently only available from Dutch banks. Whether this is feasible remains to be seen.
After all, the iDeal brand also falls under the company that has a profit motive based on transactions and therefore does not want to lose the many casino transactions. Moreover, people can also gamble very easily with a credit card, PaySafeCard, Neteller or Skrill. Therefore, the threshold to stop gambling at online casinos does not specifically increase.
Play Legislation for online gambling at: New!
Casino777
Welcome bonus 100% up to €250 Jacks Casino Online
100% Welcome Bonus up to £100
bet365
Deposit min €10 and receive 100 free spins
BetCity
Welcome bonus up to €100 free spins
Our best bonus! Circus
Get a bonus up to €250
Pay gambling tax as a gambler
When you gamble at a casino in the Netherlands and you are crowned a winner, it goes without saying that the state has a regulation that states that gaming tax must be paid. This means that not only the online casino pays taxes on their winnings, but also the players themselves. If your winnings are less than or equal to €449 you don't have to pay any tax. For every euro you make in excess of this amount you will have to pay gambling tax. For Dutch players as well, you will have to pay 29% tax. Suppose you manage to make €1000 profit? Then the following example calculation will be applicable.
– €1000 profit – €449 exemption = €551 taxable profit
– €551 taxable profit x 29% tax = €160 tax payable
In the Netherlands it is currently the case that you have to pay tax on both your Dutch winnings and foreign cash prizes. Nowadays, you have to file a tax return yourself if you made more than €449 in winnings over a one-month period. You can do this through the online gaming tax payment form.
You then have 30 days to pay the tax after filing your tax return. How will this be regulated by the Government and the Dutch Gaming Authority once a license has been issued? This is currently unclear, as there are also plans to have casinos pay only the gaming tax.
Legal Gambling via International Sites
Where do we stand with casino legislation in the Netherlands? It's a question that can't be answered quite rightly, but the issues mentioned in this article let you know exactly where we stand.
What about gambling tax for casinos?
As we have already indicated, gambling tax is often a big debate for political parties. Although many parties are not in favor of online gambling or gambling at all, they do want as much money as possible to be made from it for the state treasury. However, after many discussions on the subject, an agreement was reached in the Lower House. What did the political parties suggest? That is to make the final license holders in the Netherlands pay 29% gambling tax. Incidentally, this is not the only thing.
Parties that eventually receive a Dutch casino license will also have to pay 0.25% of the gross gaming result as a contribution to a special addiction fund. Obviously, this is to raise money to keep institutions in the running that can keep people away from a possible gambling addiction. Finally, the Dutch Gaming Authority must also be paid. They must be granted a total of 1.5% on the gross gaming result in order to continue to issue licenses and keep online gambling in check with sufficient staff.