Holland Casino is known for regularly organizing all kinds of special events and evenings. This is also the case at Holland Casino Venlo, where you can enjoy a special party this Saturday. During the party Holland Casino has hired all kinds of artists. While you are gambling you can enjoy a piece of live music. And that's not all, because the extra Mystery Prizes that will be handed out are also worth a look. So if you live in the Venlo area, it's definitely worth visiting this casino. Would you like to go to the party? Maybe it's an idea to make a whole weekend out of it!
Win an iPad or a new car!
When you go to Holland Casino Venlo's party night you can win extra prizes on the slot machines that are available for play. Not just real cash prizes, but in this case a brand new iPad for you to take home. Furthermore, there is still the possibility to win prizes of €1111.11 or €222.22 with the tombolo and you will have a chance to win the Mystery Jackpot. Will the Mystery Jackpot be awarded to you on Friday, March 11, 2017? Then you can go home with a brand new Alfa Romeo at Holland Casino. Lots of chances to win and definitely interesting prizes if you ask us.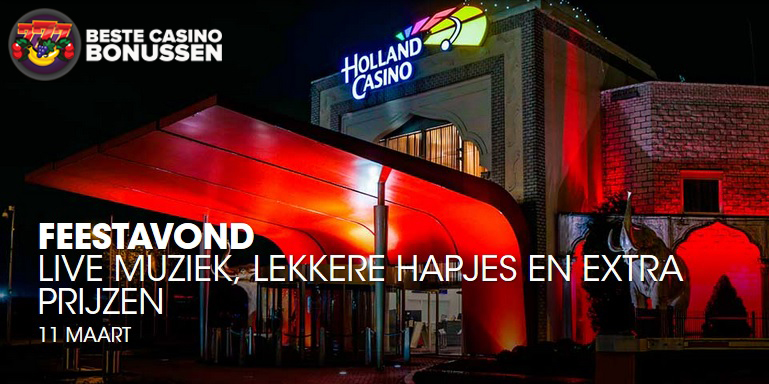 Location information
Holland Casino Venlo is one of the larger establishments where you can go to gamble. You can find this casino at the Magalhaesweg 4, 5928 LN Venlo. Nice to know is that this casino is open daily from 12:00 to 03:00 hours. Furthermore inside the casino you can not only gamble or enjoy entertainment. There is also a restaurant where you can order the necessary delicacies. For a complete night out, Holland Casino Venlo with its party night is definitely not to be missed!