One lucky player from Ireland won the jackpot of €3.7 million at a legal online casino last week with a bet of just €3.75. He simply played on his smartphone and managed to hit the progressive jackpot.
It's the kind of thing that makes you think: will it ever hit the progressive jackpot? That's too good to be true.
Jackpot hits at Mega Fortune
What seems impossible for many players, on April 3, a player at the jackpot casino nedbet succeeded. He opened his phone in the morning and decided to play the popular slot machine Mega Fortune. After playing for a while and already building up a small profit, he decided to increase the bet per spin to €3.75 per game. That turned out to be a very correct decision.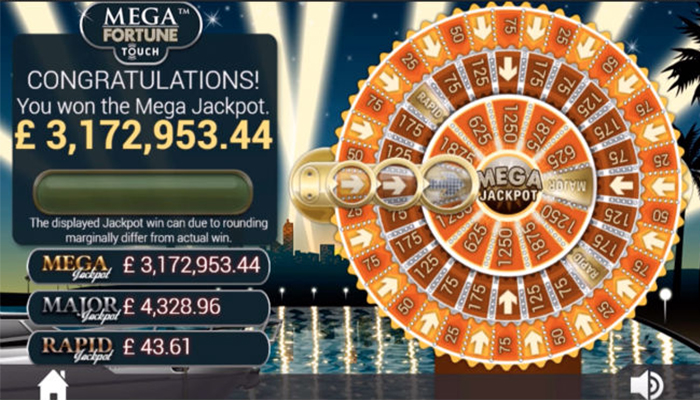 Wheel of Fortune at Mega Fortune
With the Mega Fortune slot machine, you have a normal base game as with many slot machines. But with this very popular slot from provider NetEnt, you then also have the option to get a special bonus game. The player in question got the bonus game. With the bonus game, which is a spin of the Wheel of Fortune, nice prizes can be won. To top it off, the progressive jackpot.
What is a progressive jackpot?
A progressive jackpot is a jackpot that is linked to a whole series of slot machines of the same series. In this case to a lot of Mega Fortune slot machines. With every spin on one of the many Mega Fortune Slots played anywhere in the world, the jackpot rises a little. For example, this jackpot can really rise to astronomical heights. In this case, it was €3.7 million. The player could hardly believe his eyes when the huge amount appeared on his screen.
Play Mega Fortune Mega Fortune has made quite a few millionaires
It wasn't the first time a large sum was won on this popular slot machine! This slot machine holds the record. In January 2013 a 40-year-old man won the biggest jackpot on a slot machine in an online casino. The lucky player won a whopping €17.88 million. And that with a stake of only €0.20.
Considerably more than the player who won €3.7 million last week, but his joy will not be less. The progressive jackpot now stands at over €450,000. He will make many players millionaires in the years to come.