In the world of gambling, every player has his or her preferences. Some prefer to play at the table of roulette, while others can entertain themselves for an entire evening at slots. No matter what game you play, all casino activities are naturally geared towards offering a unique and engaging experience.
Whatever your preference, it's not "better" or "worse" than other options you have. In fact; those who want to have the best casino experience are best to have tried everything once. Not everyone thinks the same and some players even swear by a particular casino game. What are the advantages and disadvantages of slots over roulette?
What are the features of slot machines?
Slot machines originated as the traditional fruit machines more than a century ago. People today still can't seem to get enough of them. Just walk into any casino and you will see almost all slot machines occupied.
Even in the local pub or cafe, you can't avoid the slot machine. What is it that makes people love playing slot machines? There are several ways to answer that question.
One of the biggest advantages of a slot machine is that you don't have to think too much about it. You simply toss the coins into the machine, pull the lever and the slot machine does the rest for you. On a winning spin, you get to enjoy the triumphant music and the beautiful winnings. If you lose, just pick up where you left off. If you want to "just gamble" without having to think too much about strategies, you will prefer the slot machine to roulette.
Another interesting advantage of the slot machine over roulette is the profit potential. Many slot machines allow you to win big and specific ones even have a progressive jackpot where you can win real money. The winnings you can achieve on a slot machine can be truly life-changing in just one spin. You can win more than 100 times your stake, whereas with roulette you can only win 40 times your stake back. Will you be the next lucky one at the slot machine?
Privacy and more choice
A slot machine is really a place for yourself. If you've ever stood at a roulette table on a busy night, you know how oppressive it can be. If you prefer to play for yourself and just want to be able to sit quietly, then a slot machine is very nice. You also have a lot more choice within the slot machine segment, as slots are more than just a fruit machine. This is in contrast to roulette where you get the same game for decades.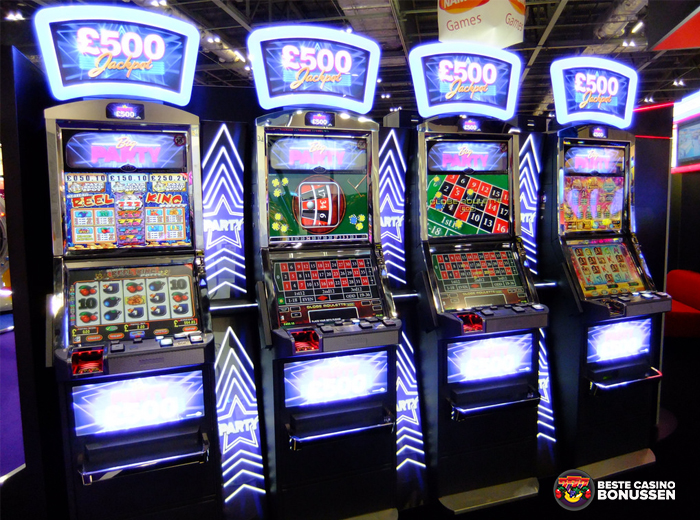 Nowadays you also have the opportunity to play on special video slots. This is a slot machine where you get a unique theme, like the 'Guns N' Roses' or 'Michael Jackson King of Pop' video slot. Here you can benefit from more experience, the famous music and have special options. You can also play on video slots with a different unique theme, for example that of series or movies. The choice of what to play on a video slot nowadays is enormous.
At your own pace
Finally, with slots you decide how fast you want to play. You are not dependent on 10 other people, but can continue playing as soon as the round is finished. If you need a little more time to contemplate your sins, you can wait until your next spin.
Admittedly, this can also be done in roulette by simply skipping a round, but especially in terms of faster play slots have a clear advantage over roulette.
Which is better to play; roulette or slots?
We will never tell you that slots are better than roulette. Roulette also has its own advantages, such as the large number of betting options on one table, the unique excitement of the spinning wheel and white ball as well as the strategies that can increase your chances of winning. On the other hand, slots also have proven advantages over roulette. Do you really want to know which is more fun? Then you should try both slots and roulette.