One of the games that offers players in the casino the best chance of winning is without a doubt the game of blackjack. The game is easily accessible, has simple rules and can be played with low stakes. Everyone has seen the game in a movie or on television, so it will be unknown to very few.
In this article you will read 8 interesting facts about blackjack that many players haven't heard before. They won't help you leave the casino with a big profit, but they will certainly give you some extra pleasure while playing.
1. House edge lower than 1%
One of the reasons blackjack is so popular is because the house edge is lower than in any other game. In theory, the house edge is even lower than 1%, provided you play it right. However, it's worth remembering that players who don't use strategy often end up with a much higher house edge.
When you make wrong decisions, you are going against the predictability or probability in blackjack. This automatically increases the house edge and can be as high as 20%. You don't need to learn any special tricks or hacks. Just stick to basic strategy, avoid mistakes and take advantage of favorable odds.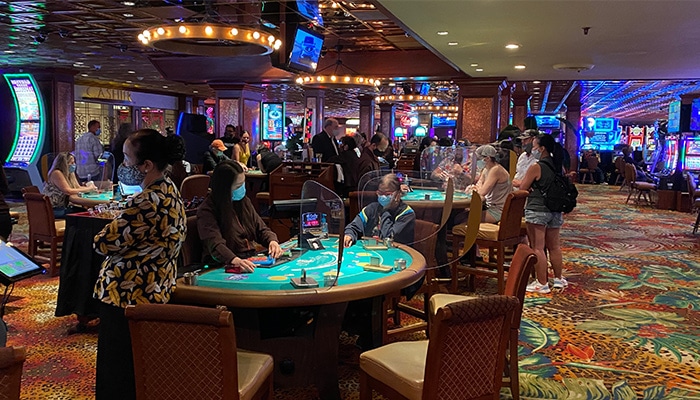 Stick to your basic strategy and take advantage of the favorable odds
2. Where did the name blackjack come from
When blackjack was first offered in various American gambling establishments, it was called "Vingt-et-Un". A simple name, since it means 21 in French. This made it a recognizable name. Later American casinos started offering bonus payouts to increase the number of people interested in the game.
One of the casino bonuses was a 10:1 payout if the winner's hand contained the "blackjack", which is a jack of spades. The name would stick forever. Unfortunately, the 10:1 payout did not.
3. There is a gallery of honor
It may sound a little implausible, but there is indeed an honorary gallery for the greatest and most famous blackjack players of all time. The honor gallery can be found at the Barona Resort and Casino, an Indian casino. You can learn more about the most successful and famous gamblers there.
There is also a list of popular authors and gaming experts who have put blackjack on the map. An interesting aspect of the honorary gallery is that members can enjoy free food, lodging and drinks at the casino for the rest of their lives. However, they are not allowed to play blackjack at the casino's tables!
4. Layaway has different functions
Throughout history, there have been countless attempts to cheat at blackjack and swindle the casino out of huge sums of money. Some of these attempts have actually been successful. Casinos have implemented their own defensive tactics to protect themselves from malicious ones. One of the ways they have done this is to use the discard tray to their advantage.
The discard box is the container where cards are placed after they have been played. The discard tray is colored red in case there are blackjack cheaters who use invisible ink. When you place the cards in a red discard tray, the ink is also visible. This allows the casino to see immediately who is trying to cheat them out of some money.
Play Interesting facts about blackjack at: New!
Casino777
Welcome bonus 100% up to €250 Jacks Casino Online
100% Welcome Bonus up to £100
bet365
Deposit min €10 and receive 100 free spins
BetCity
Welcome bonus up to €100 free spins
Grab the bonus
Our best bonus! Circus
Get a bonus up to €250
5. Counting cards works differently than you think
You can find several movies revolving around an unusually smart character who learns to count cards at blackjack. These are fascinating movies, because after watching this movie, you'll want to be able to do this too. However, the reality of the situation is very different from what is depicted in these movies. Counting cards is actually not as difficult as you see in movies. In fact, it is very easy to learn. Anyone with a deck of cards and a free afternoon can get started.
Another big misconception is that counting cards will get you thrown out of the casino (or as in the movies, much worse). It's true that casinos don't like it when players try to use this tactic. They probably never find out anyway if you did. Simply put, card counting is not technically cheating and therefore not illegal.
Atlantic City casinos
Atlantic City, for example, has legal texts that prevent a casino from kicking you out for counting cards. They do take other measures to make sure it doesn't happen, but players are nonetheless immune from prosecution. Even apart from Atlantic City, casinos don't spend as much time as you might think looking for card counters. If no huge sums of money are involved, there is no reason for them to waste their time and resources on this.
One last thing to note when it comes to card counting is that it doesn't help you win every hand. Of course, it can certainly give you an advantage and help you have a more profitable time. But if you think counting cards will earn you millions, you'll be in for a treat.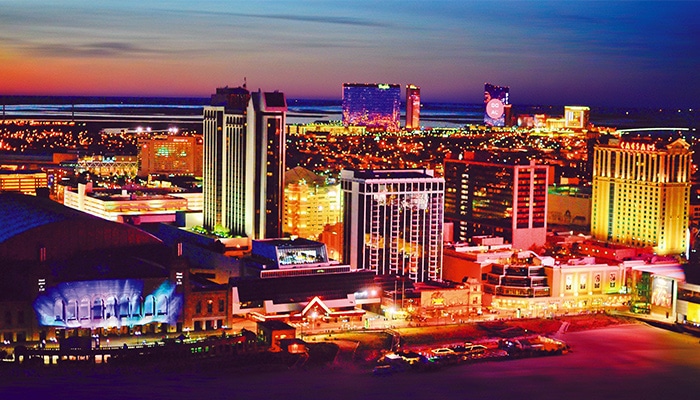 At Atlantic City casinos, you are immune from being prosecuted for counting cards
6. Video Blackjack should be ignored
Video poker has gained popularity in recent years, as many gamblers have found it to be more profitable than the real thing. Unfortunately, the same cannot be said about video blackjack. One of the most prominent reasons that video blackjack is much less profitable than video poker is that the payout for a blackjack is equal to your bet. The bottom line is that if you want to play video blackjack, you better look for an online platform with higher payouts.
7. Taking insurance is a suckerbet
Suckerbets are bets for "idiots". They almost always guarantee that, especially in the long run, you will lose money. Taking out insurance is never a smart move and only helps the casino. When you buy insurance, it greatly increases the house advantage. You may be able to take advantage of it once, but it is usually not the case. Over a long series where you use every insurance option, you will make a heavy loss.
8. Blackjack is the most popular casino game
Since about 2010, and probably even earlier, online casinos have been immensely popular among gamblers. Although poker in the online casino initially dominated the world, blackjack has quickly become the most popular online game. If you're interested in trying out a few sites, there are plenty that offer favorable odds and an easy gameplay experience. Here, it doesn't matter if you're a highroller or beginner. You can get in virtually anywhere.
Conclusion
The blackjack table is and will probably remain one of the most popular games in the casino. After all, the low house edge and easy rules make it a very accessible game.
Before you try your luck, though, make sure you do the necessary research and learn the basics. Remember that the attractive house edge of 1% only applies if you don't make the mistakes mentioned in this article!