Live casinos online have many advantages over playing against the software. For example, the gaming experience is better and excitement is mainly provided by the ability to watch.
Evolution Gaming has a great game for live gambling with the Instant Roulette and it certainly offers the opportunity to win great prizes.
Instant Roulette from Evolution Gaming
Players who play Evolution Gaming's Instant Roulette at an online casino can count on a faster way to gamble than ever before. After all, with Instant Roulette you are no longer tied to specific dealers, but can gamble on multiple cylinders that are captured on camera. Everything in live Instant Roulette is handled automatically after you place your bets on the grid. Conveniently, you have unlimited time to place your bets.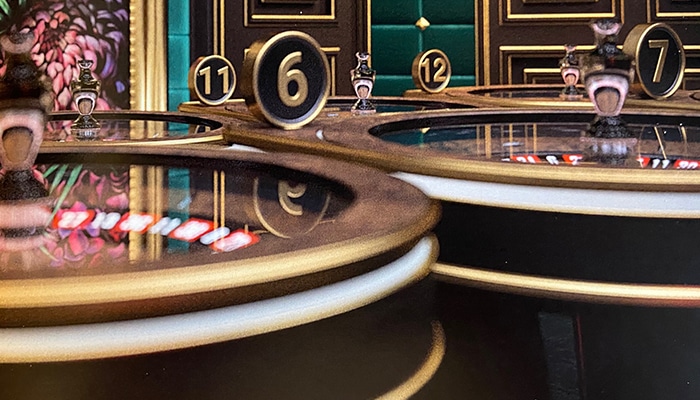 Instant Roulette from Evolution Gaming is another variation of this classic casino game
Would you like to gamble with the same bets? Then you can do so very easily one after the other. Moreover, there is also a function to directly double your bets from the previous rounds if desired. Once the ball goes around in the cylinder, it takes an average of 15 to 18 seconds for the result to be known, after which you can immediately play the next round.
You can find the games of Evolution Gaming at these online casinos New Casino!
Casino777
Welcome bonus 100% up to €250 Jacks Casino Online
100% Welcome Bonus up to £100
bet365
Deposit min €10 and receive 100 free spins
BetCity
Welcome bonus up to €100 free spins
Our best bonus! Circus
Get a bonus up to €250
Instant Roulette Gameplay
As far as the Instant Roulette game rules are concerned, we can tell you that they are based on the classic European Roulette. You have a total of 37 numbers from 0 to 36 available to bet on. Inside bets can be placed directly on the numbers on the inside of the playing field.
With one chip you can decide whether you want to bet on a separate number and thus have the option to choose up to 6 numbers at once. On the other hand, of course, there are also outside bets. These are the betting options at the edge of the playing field. Just think of betting on 12 numbers per row or column, but also betting on 18 numbers at once by betting on color.
Our Verdict
If you are a player who loves roulette and have a good grasp of the rules and betting options of the game, this is the place to be. With 12 different roulette wheels, there is always a game that starts right away. Never wait is ideal for fast players and decision makers.
For novice players, we recommend that Instant Roulette be ignored for the time being. First, make sure you become familiar with the game of Roulette. There are plenty of other variants that have a more sedate pace. Make sure you play here first and get to know the game. This will prevent everything from becoming cluttered and you from not seeing the forest for the trees. Once you get used to the game, it's definitely worth giving Instant Roulette a try.